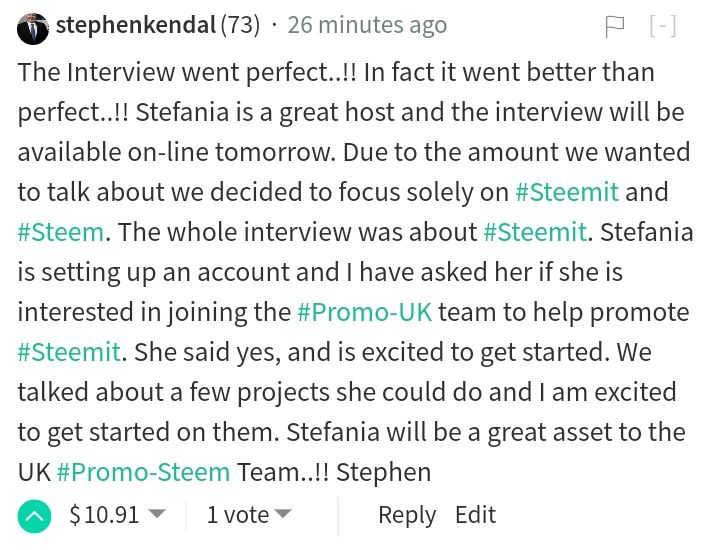 Looking forward to Stefania joining #Steemit
Note added to the Blog published earlier today.
The Interview went perfect..!! In fact it went better than perfect..!! Stefania is a great host and the interview will be available on-line tomorrow. Due to the amount we wanted to talk about we decided to focus solely on #Steemit and #Steem. The whole interview was about #Steemit. Stefania is setting up an account and I have asked her if she is interested in joining the #Promo-UK team to help promote #Steemit. She said yes, and is excited to get started. We talked about a few projects she could do and I am excited to get started on them. Stefania will be a great asset to the UK #Promo-Steem Team..!! Stephen
A Massive #Steemit Shout Out to Stefania and I am sure you will all join me and wish her a warm welcome to #Steemit when she joins over the next few days.
Enjoying a nice Indian Meal in London at a gorgeous restaurant before heading back to Manchester.
A great day that could not have gone better.
I will share a link to the Interview tomorrow when it is on-line.
Thanks again for reading.
Stephen