The importance of a logo on Steem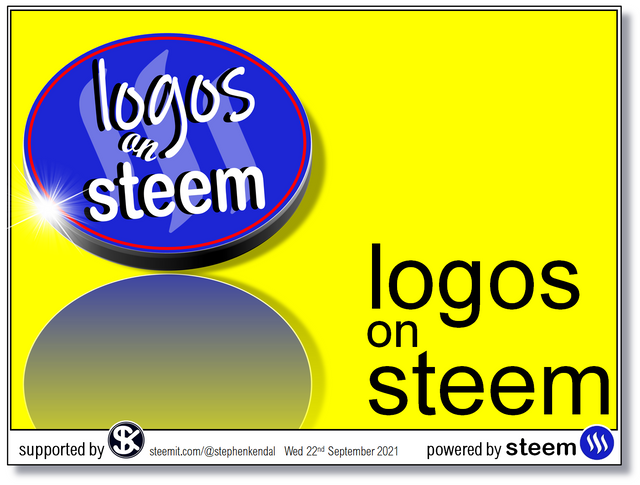 Helping to promote #Steem Brands and Logos on #Steem - The importance of a logo on #Steem
As #Steem continues to develop, evolve and grow it is very importance to always remember that this type of Decentralised Social Media Ecosystem has never been built before.
Contrary to what some may think that have not yet joined #Steem, the concept of building a Social Media Platform built on a Decentralised System to the scale that #Steem has achieved has never been tried before and it for this reason that those new to #Steem and #Steemit must understand what #Steem really is.
Over the past few years I talked to hundreds if not thousands of people about #Steem and a common theme in these discussions is that most people cannot believe what #Steem actually does.
Despite trying to educate people on the concept and the phenomenal potential of #Steem as what is a essentially a Global Rewards and Distribution Protocol built around a Decentralised Social Media Environment, it important that those promoting #Steem never give up in trying to reach out and educate others about #Steem.
Branding your #Steem Account
Unlike conventional Mainstream Social Media Platforms, #Steem is unique and as such Accounts should be managed differently.
For those that are here on #Steemit to simply share a few photos and stories with their family and friends, then the branding of these Accounts are probably not as important as those who are promoting #Steem.
If you have chosen to make Marketing and Promoting #Steem the Core Activity of your #Steemit Blog and have not yet begun branding your Account with a logo then I highly recommend doing so.
Having a logo is not for everyone
Though there will be some that are promoting #Steem will chose not to have a logo on their #Steemit Account, I strongly encourage those that are looking to build their Accounts that are focusing specifically on Marketing and Promoting #Steem and especially #Steemit to consider having a logo.
Micro Marketing Businesses
With hundreds, if not thousands of Accounts that are now focusing specifically on Marketing and Promoting #Steem what we have essentially here is a growing number of Micro Marketing Businesses on #Steem and by having a strong logo and brand will help you to grow your Account on #Steemit.
Looking forward to seeing more Logos and Brands forming on #Steem and especially those that are focusing on the Marketing and Promoting #Steem and #Steemit.
Thanks again for reading.
Stephen