Promoting #Steem on twitter
The beating heart of the #Steem Blockchain beats 24 hrs a day, 7 days a week and 365 days a year.
It never stops!
It can be heard all around the World and is getting louder by the day!
#promosteem #marketing #promoting #blockchain #socialmedia #rewards
Latest tweet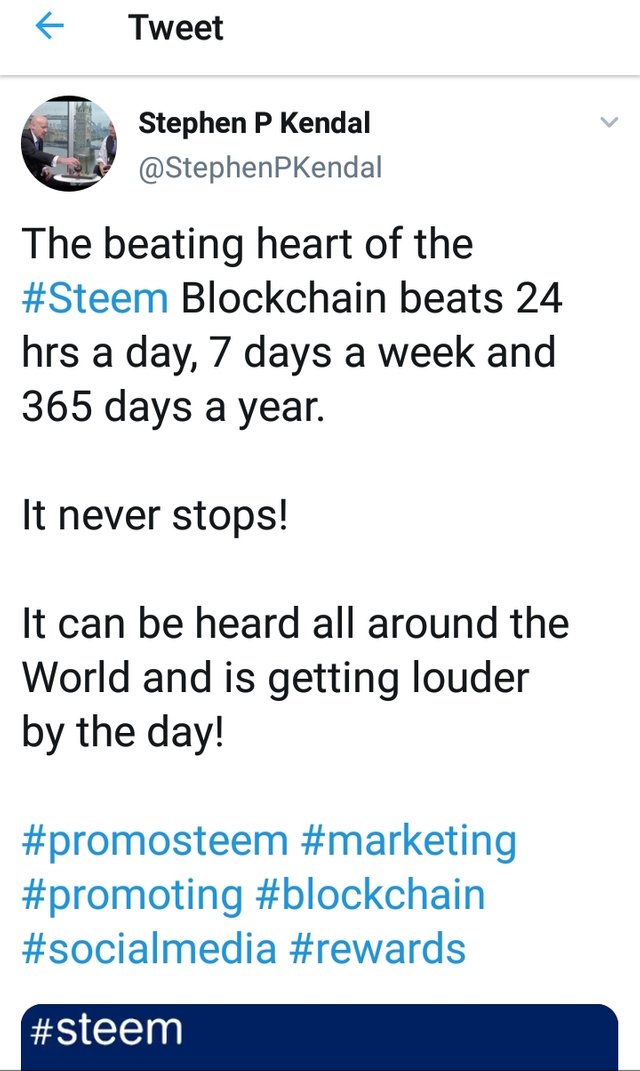 Please feel free to support the Hashtag #Steem Campaign on twitter by liking / retweeting the above tweet.
Thanks again for reading.
Stephen