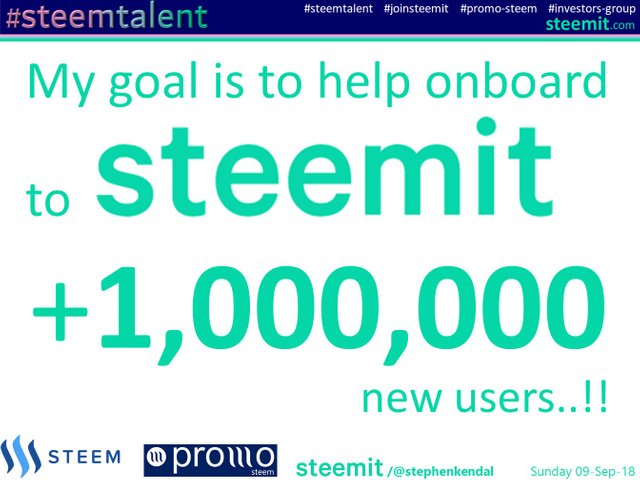 Having been on #Steemit now for just over 2 years, I wanted to quickly share with you my goal for the next 3 years.
As the #steemtalent Project continues to grow, my goal is to help onboard to #Steemit +1,000,000 new users..!!
This Friday, Stefania and I will be making an announcement down in London regarding the launch of #Promo-DigiByte.
I am excited to see how the launch of this new and exciting Project is viewed.
Thanks for reading and once again thank you to everyone around the World that has supported the #Promo-Steem #steemtalent Project.
Stephen