SteemExchanger (SteemX) collaborates with STACH to release Sprtshub.io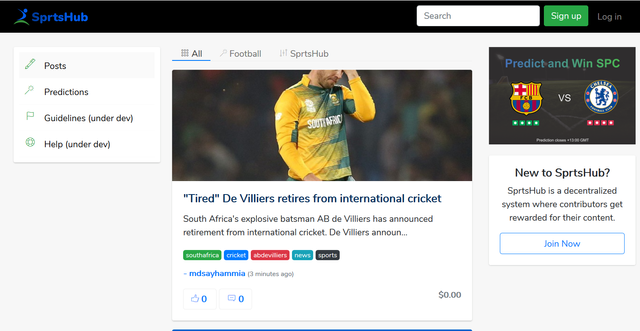 Collaboration and transparecncy has always being the key driving force of the blockchain, ever since the emergence of the blockchain, large corporations, small businesses and individuals have started to embrace it's usefulness as part of everyday life.
Sports is a big part of the lives of billions of people worldwide and thus it makes sense to have a platform built entirely on the blockchain for this purpose. Merging the fun and entertaining aspects of sports with the limitless power and transparency of the blockchain will help foster global unity and bring people of all race and colors on the blockchain.
WHY WE BUILT SPRTSHUB.IO ON THE STEEM BLOCKCHAIN
As a way of connecting the whole world of sports together on the blockchain, it makes perfect sense to build something of this size and potential on the STEEM blockchain due to the following benefits of the steem blockchain compared to others:
Social Interaction - The steem blockchain is currently the only blockchain robustly developed around social interaction. Sports is a social affair, its a perfect fit.

Global adoption - The steem blockchain remains the world's most used blockchain with monthly posts reaching 1.5 million, that's a pretty big number for a blockchain that is still in beta mode.

Speed - Surprisingly, with the astonishing size of the steem blockchain it still remains one of the fastest blockchains to ever being built, even surpassing etheruem and bitcoin, the main advents of the blockchain tech.

Organization - Compared to other blockchain out there, the steem blockchain is well organized.
RELEVANCE OF SPRTSHUB.IO TO THE STEEM BLOCKCHAIN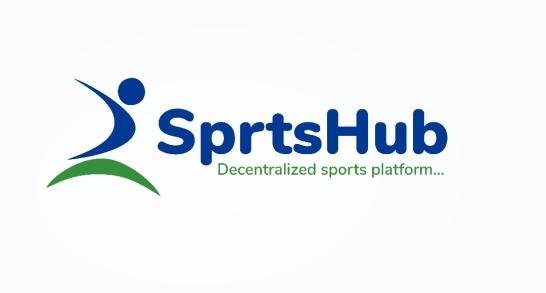 Wondering why we built sprtshub, here are a few reasons:
Inflow of sports related investors - The sports industry is in trillions of dollars and bringing that kind of investment into the steem blockchain is going to be huge.
| | Amount | Unit | Year/Season |
| --- | --- | --- | --- |
| Estimated Size of the Entire Sports Industry, U.S. | 496.1 | Bil. US$ | 2016 |
| Estimated Size of the Global Sports Industry | 1.3 | Tril. US$ | 2016 |
Increasing the steem community - Currently there are some really cool apps built on top of the blockchain such as dtube (for video), utopian (for developers), dsound (for music), dlive (for live streaming).
We wanted to bring something relating to sports because we know millions of people worldwide find sports interesting and as thus we wanted the steem community to have a tool for sports as well.

Providing value to steemians - We believe strongly in value creation and we wanted to the steem blockchain to be able to render more value to it's growing community.
DEVELOPMENT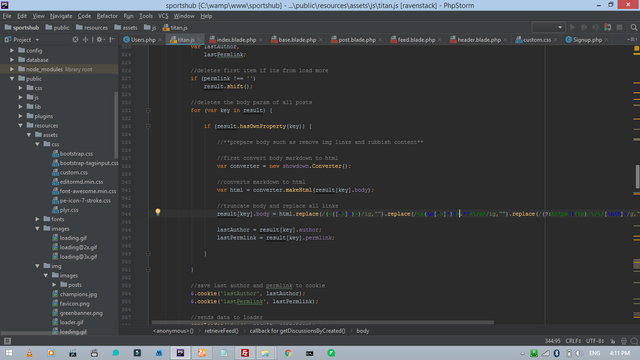 The Infrastructure
The platform is hosted on an 8GB RAM server with 160GB storage running on a Virtual Programmable Server hosted with DigitalOcean, one of the world's most reliable and scalable servers with over 14 datacenters spread across the world. (Constant upgrade planned)
We implemented load balancers which distributes the load on a single node thus ensuring that we have as many nodes being deployed as at when its needed, this is very important for scalability.
How we connect to the Steem Blockchain
SprtsHub.io was built entirely on the Steem Blockchain using the Steem-js library as our interface. We chose the js library because if it's flexibility and ability to run across platforms, since Vanilla js is already widely used on all platforms such as web, desktop and mobile.
The Steem-js library connects via web sockets to the Steem Blockchain. SprtsHub's frontend is 80% built on Vanilla Javascript, while also implementing important frontend frameworks such as jquery and lazy loaders. All files get loaded asynchronously using only .js which guarantees fast load times of all functions and plugins.
The Back-End
As for the backend, we implemented laravel framework due to it's massive scalability, speed and security.
For security and caching we used Cloudflare so as to prevent against DDos attacks and malicious entry to the site. Cloudflare is the world's leader in cyber security and encryption.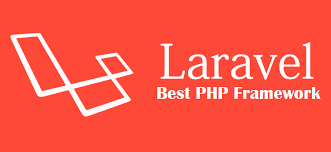 Security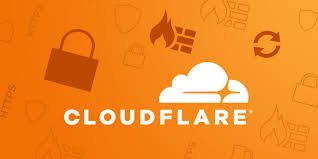 SprtsHub.io uses advanced TLS encryption for ensuring that all data sent to and fro from our servers are kept encrypted end-to-end.
FEATURES OF SPRTSHUB.IO
Easy to use UI
Users can signup with their Steemit Private Posting Keys
Subsequent logins can be done with email and personal passwords
Predictions and Betting
Mining through interactions and engagements
Live Streaming (in progress)
Sprtshub Reputation scoring
In platform wallet
Users can earn Sportscoin for use on the platform
Coversion of Sportscoin to SBD & STEEM
THE ALLIANCE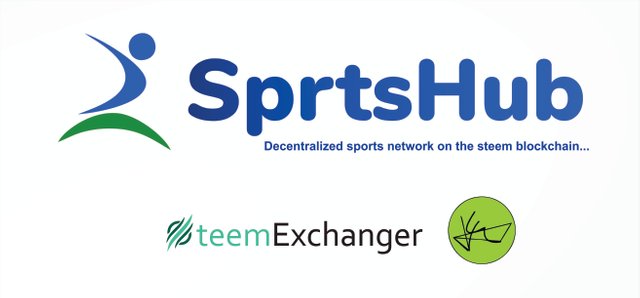 We believe the time is right for meaningful collaboration that will foster progress and growth of the Steemit community and we are pleased to collaborate on this amazing project with one of the most engaging communities from Africa.