Steemcamp Grand finale for Miss Steem Nigeria and One steem stage was a huge success
After Scouting for Creative,Talented and Beautiful individuals in Six(6) cities in Nigeria, On the 8th of July was the grand final competition for One Steem Stage for talent and Miss Steem Pageantry.
We started camp on the 1st of July with different activities which you can see in the video below
This is our first offline competition and Camp bringing creative minds from all over Nigeria, Though we faced and still facing financial challenges, We even borrowed from @bankonsteemit and paid in tears, We stood strong even when the price of steem fell/dipped
Today, we are happy to carefully choose Ambassadors who understands the aim of steemcamp and is ready to represent us in Nigeria.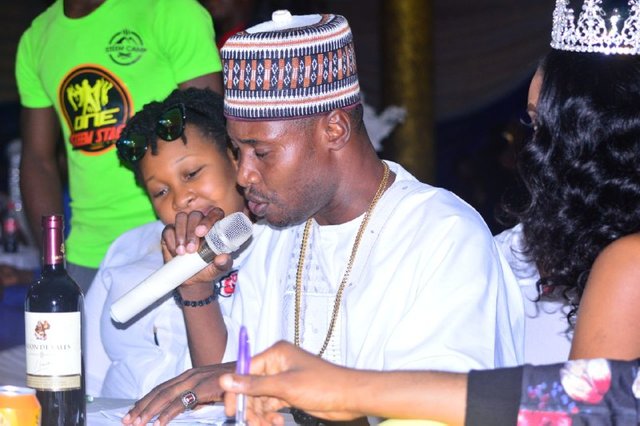 It was fun in Camp and also at the Grand final.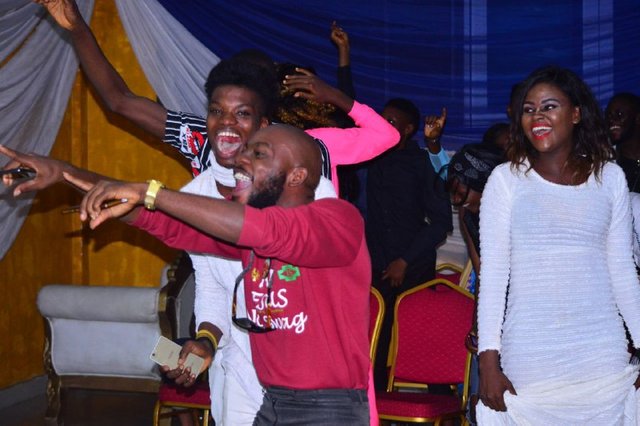 I @michaelcj Powered down more than 1700+ steem from my account and @steemnaira community account + 1000 steem from @dimimp to see this event come to reality. i will use this opportunity to solicit for Delegation which will help keep Steemcamp newbies and community members on the platform
At the week of camping We also got donation support from @Surfyogi $4000+ usd(total), @adsactly $500+ which was happily used to feed more that 70 people for seven days, Transportation, Publicity (printing of T-shirts, banners, flyers, Redcapet, Radio airplay and advertisement,
Orphanage visitation,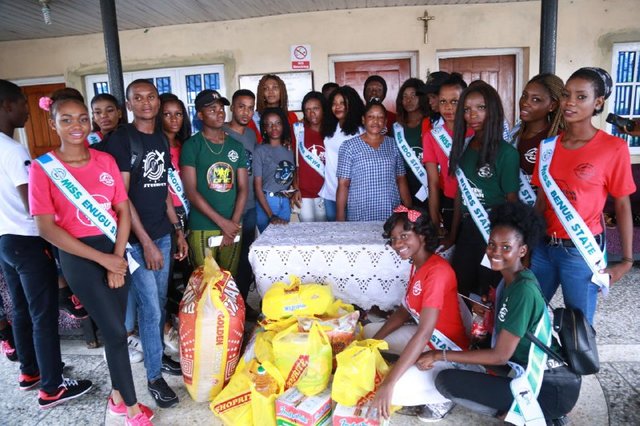 Pool Party with campers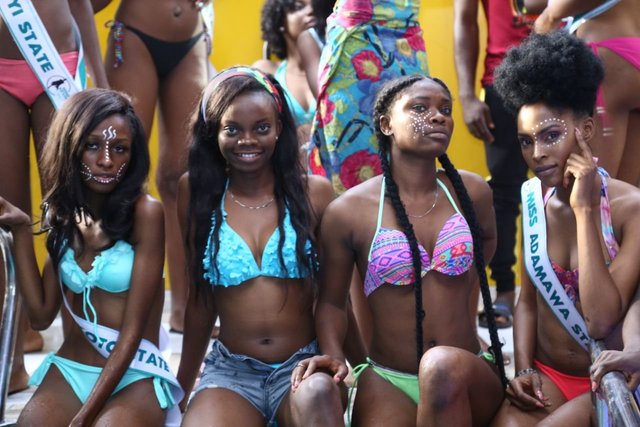 School donation,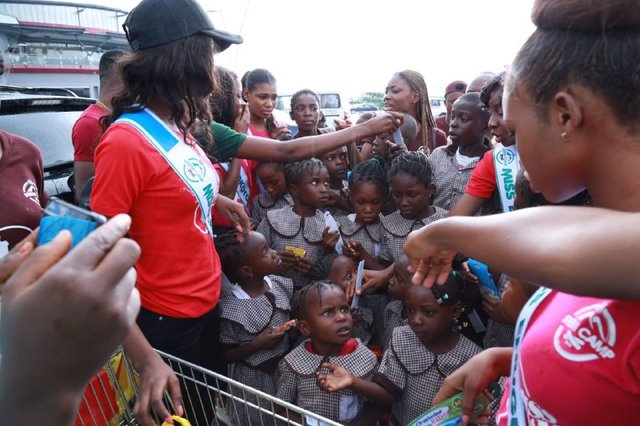 Live band rehearsals, Hotel accommodation for 8 days,
Visitation to zoo/park,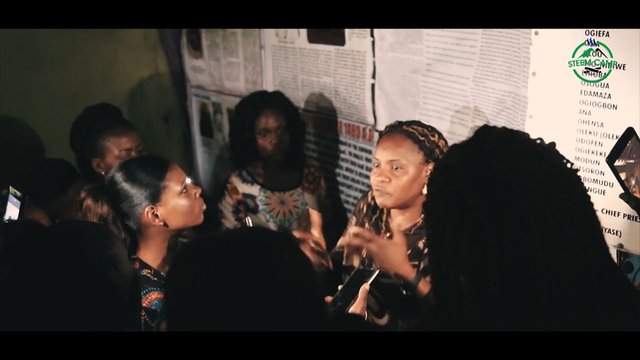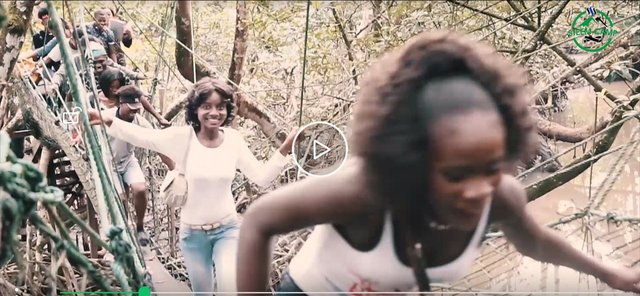 Blochchain conference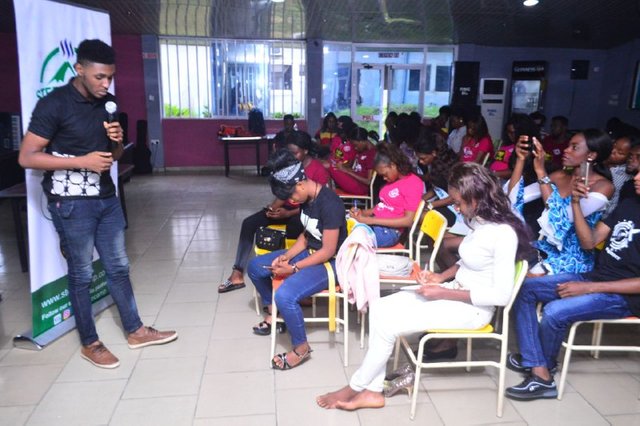 Cleaning of Warri city Nigeria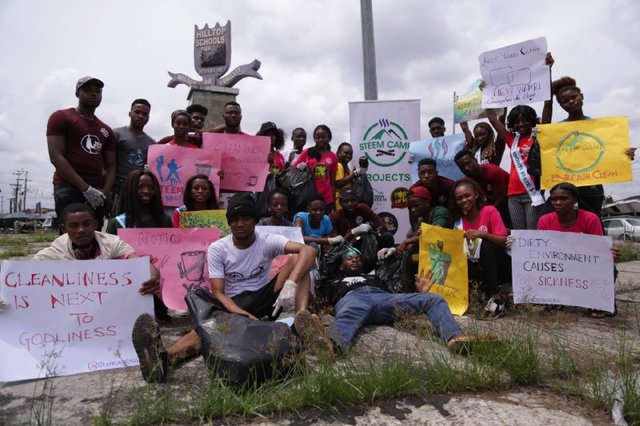 and others expenditure that was not on budget list.
This event is organized by @block7events which is a Government Approved Registered Company in Nigeria,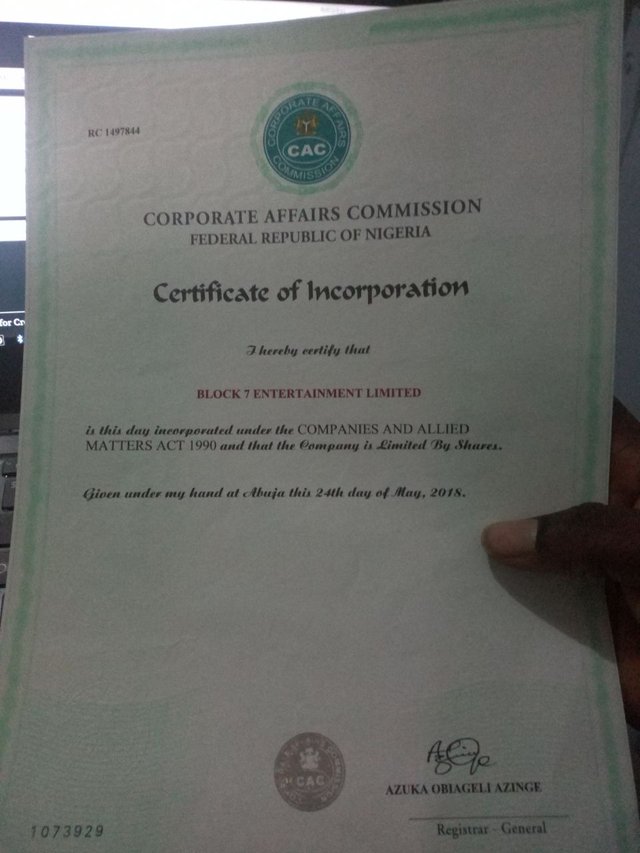 We have officially giving 35% of prizes to 12 winners of One Steem Stage and Miss Steem Nigeria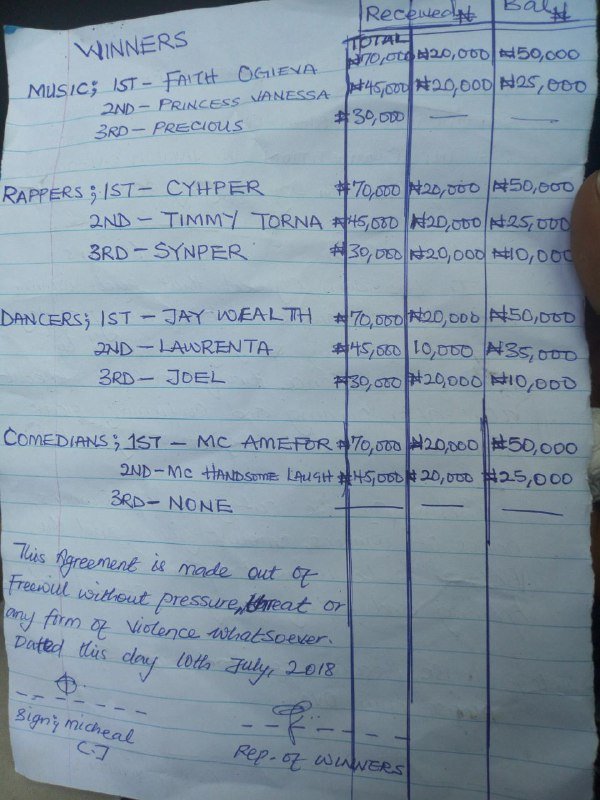 Proof of payment above and also use this opportunity to solicit for funds to complete payment
4% of funds was generated from event ticket sales and camp fee which was also used at the event. This was a test model of how Steemcamp can raise funds her self with or without sponsors.
During this event, We tried so many ways we could have a perfect show and at the same time achieve it aim of decentralizing our offline community by bringing steem platform to creative individuals to eradicate poverty and unemployment in 3rd world countries
It was a challenge picking the right people to work with steemcamp and its also normal for contestants who was not picked to get vexed or rebel on steem platform.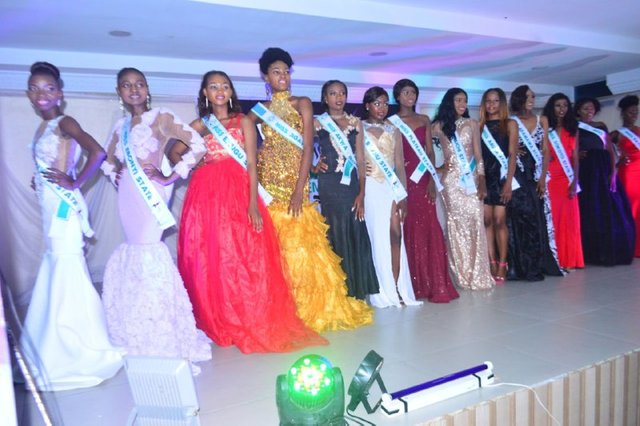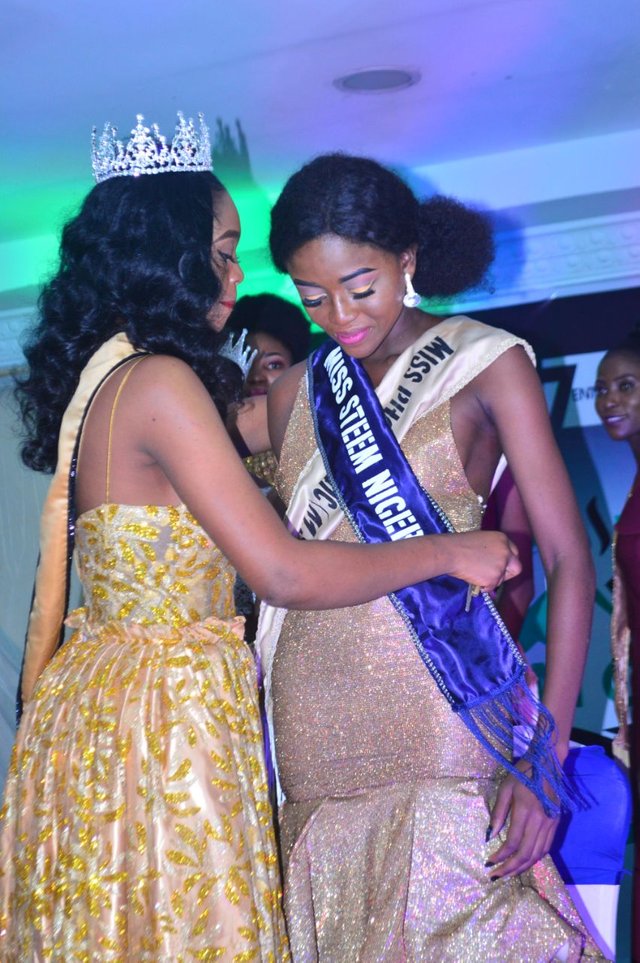 $14,000 usd was approximately spent on steemcamp project from the 6 city tour to the grand finale. Thank God for seeing us through even when people who promised failed to support.
Big Love goes to Our major supporters of these event
Witness Category : @teamsteem @roelandp @lukestokes @adsactly-witness
Community leaders: @donkeypong @surfyogi @dimimp @ehiboss @sircork @wa4 @destinysaid
Community: @steemnaira @wafrica @steemjet SIN2 @dlive @youarehope @steemhelpinghand @euronation @promo-steem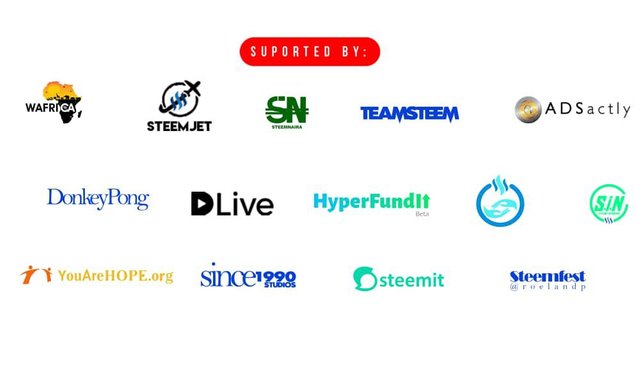 Our first phase was to look for individuals who can promote steem at the same time get support from the platform(April - June)

The Second Phase was Bringing them together, Brushing their skills and choosing the right people to work with at the grand finale (1st of july - 8th of July )

3rd Phase will be Getting a Hub(Steemcamp Accelerator Hub)which will be an entertainment office powered by Steem. Inside the hub, there will be an Audio and Visual Studio, and the hub will be a center used to on-board new people

4 phase; All ambassadors(winners of the event) will reach out to the public via Steemcamp pet project, Promote steem and prepare for another Steemcamp event same time next year
Note: 3rd -4th phase of Steemcamp will be explained fully soon
List of all New Steemcamp Ambassadors(winners) containing Musicians, Rappers, Comedian, Models and Dancers will be published
You can support us by curating post fromo #steemcamp and #steemnaira community, its will help newbies to stay and also help on-board new people.
Steemcamp is a Miracle, It looks like an event @ned steemit inc. powered. It was a leap of faith. We are also ready to move to other 3rd world country as time goes on.
Thanks to @dante31 @honourmaus @ewuoso @japfive @prettyjules158 @lordjames @tojukaka @nairadaddy and @yungchief for supporting this event
Steemcamp Strong team member for this event are;
A @block7events (Block7 Entertainment Limited )
KINDLY UPVOTE - COMMENT AND RESTEEM