This is the first in a series of videos from the core team, explaining the philosophy behind #promo-steem, and introducing the Steem Ambassador programme.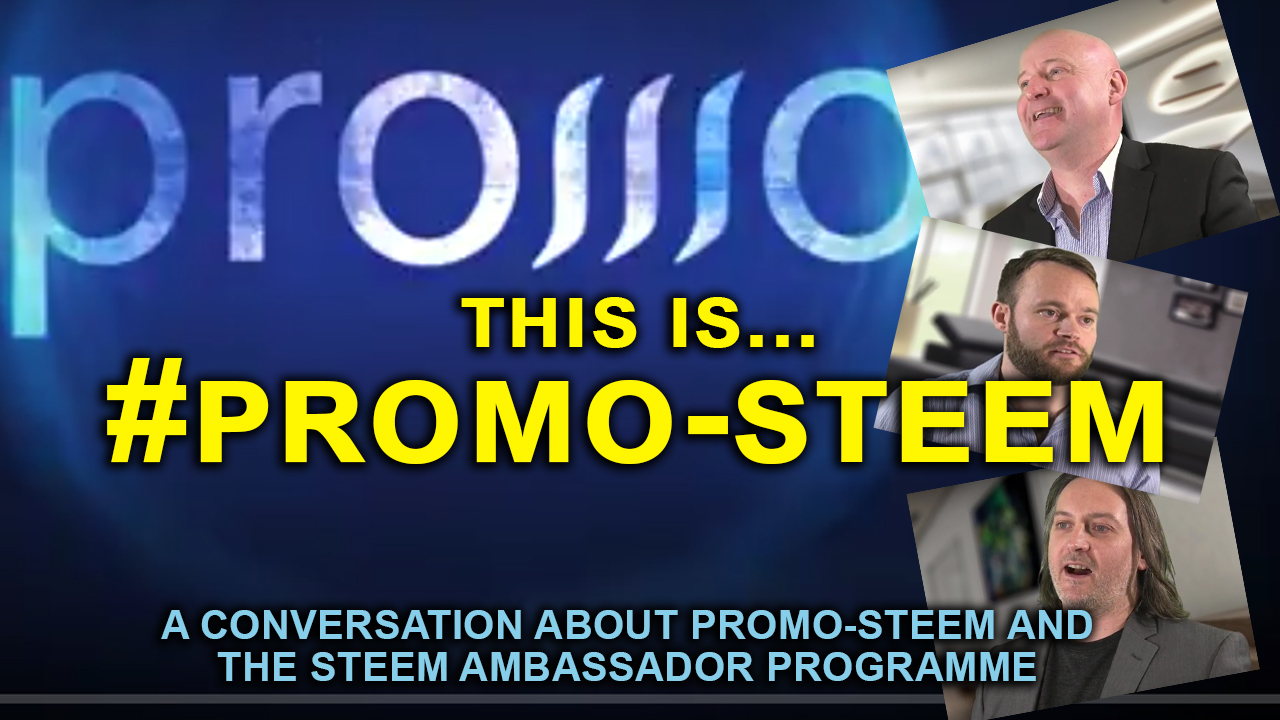 WATCH THE VIDEO BELOW....

It also gives an overview of what are going to accomplish with the promo-steem.com website over the coming weeks, and how this is going to help promoters of Steemit and the STEEM blockchain.
Featuring the core team of @stephenkendal, @starkerz and @anarcotech, this video will give you an insight into the passion and thought that has gone into creating #promo-steem and the @steem-ambassador programme which is now taking applications.
We have been so overwhelmed with the response from the community, and are now redoubling our efforts to bring you the tools and resources that support and reward great promotional work.
This is going to take some time to accomplish, and we have big plans for this. It was always our goal to see how the community reacted to our ideas, and we are so encouraged by the extremely positive reception. There is still much to do (we are still very early days yet), and we with YOUR help we will accomplish all our goals, and more besides. In the meantime, check out this exclusive conversation with the three core founders of #promo-steem:
GRAB A BREW AND WATCH THE VIDEO NOW:
List of sections on the video:
00:00 - how it all started
01:18 - adding value to the blockchain
03:25 - what it is and the philosophy behind promo-steem
04:28 - a voluntaryist marketing department
06:19 - promo-steem.com website vision
08:47 - steem ambassadors
11:10 - introduction to the guild curation system
12:09 - promoting STEEM for everyone's benefit, and our vision
---
Credits:
Featuring:
@stephenkendal
,
@starkerz
,
@anarcotech
. Filmed by
@ashtv
and produced by
@anarcotech
All rewards from this, and every @steem-ambassador post, go entirely into supporting and rewarding the work of promoters of Steemit and the STEEM blockchain