THE FIRST OF ITS KIND: YOU ARE INVITED TO @BACKTOSCHOOL STEEM MEGA MEETUP
Hello wonderful steemians welcome to my blog once again, am so excited to announce the upcoming mega steemit meetup in one of the best federal University in Nigeria(Michael okpara federal University umudike) this meetup has a target of bringing talents and creativity to the steem blockchain.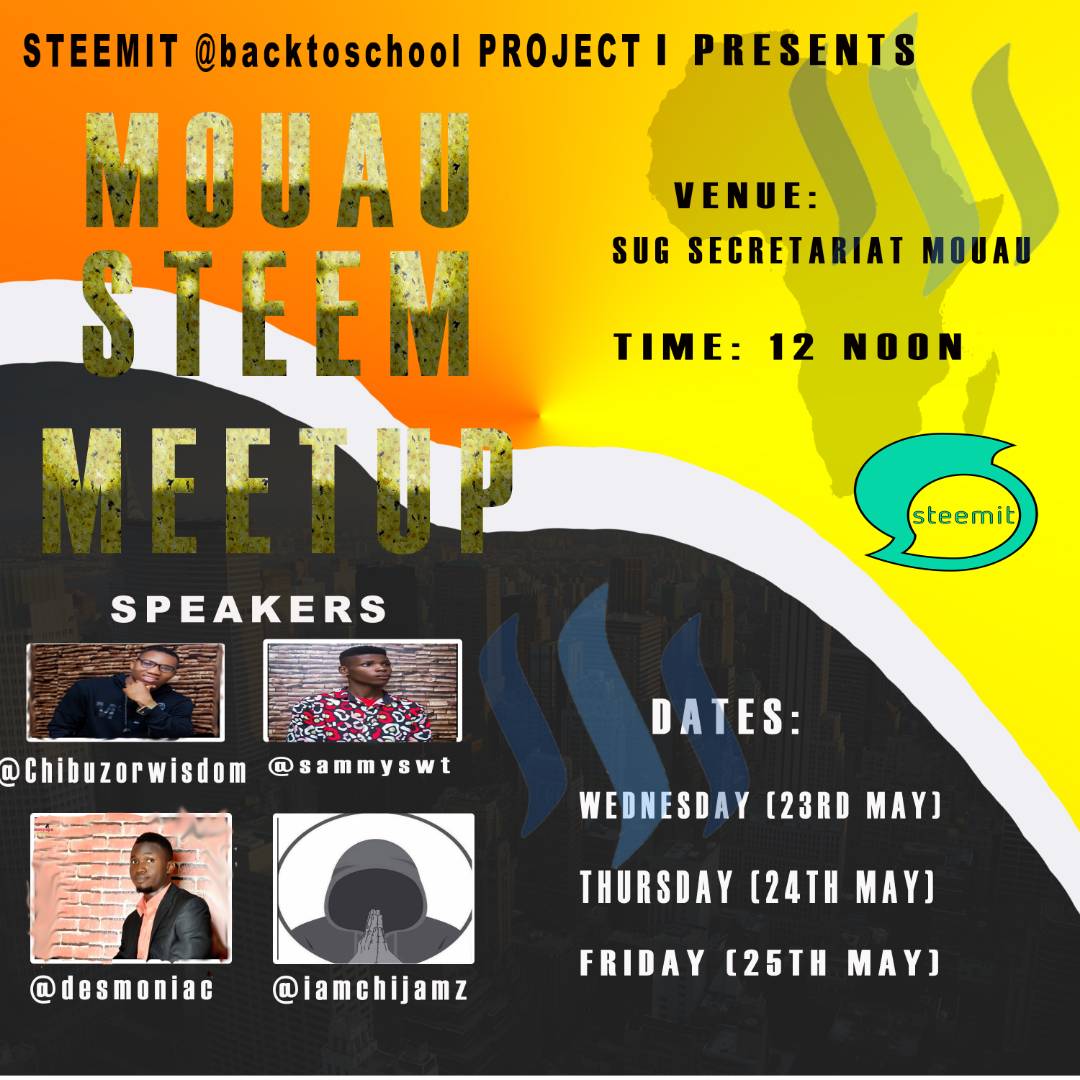 We have a target to register about 5000 non-steemians in the University environment
both students, lectures non academic staffs and many more.
This meetup has been scheduled to start from Wednesday
23 of may till Friday 25.. Nigerian time.
We are also solicitating for your full support... Hopefully this meetup will bring investors and talents to the blockchain and permit me to say that it will register alot of people to the blockchain.. I want to also use this opportunity to call on steemians living around abia and it's environs to come and support us in this huge event...
The chief host of this meetup is @backtoschool... you are all #invited
Backtoschool is aimed at helping less privileged student Steemians fund their tuition fees as well as aiding any genuine school related monetary hiccups, Steemians may face.*
Follows us on steemit;
https://steemit.com/@backtoschool.
You can also get more informations about the meetup here in my blog, because I will be posting more often about it. We are hoping to do more, this is just the beginning our next steemup in umudike(mouau) we host lot of the Nigerian steemit leaders 'big things started small' I think am done for now.
Thanks for visiting my blog am @sammyswt member of @euronation and @backtoschool