Promoting Steem on Twitter. Steem is that truely decentralized media that can offer you a censorship-resistant platform.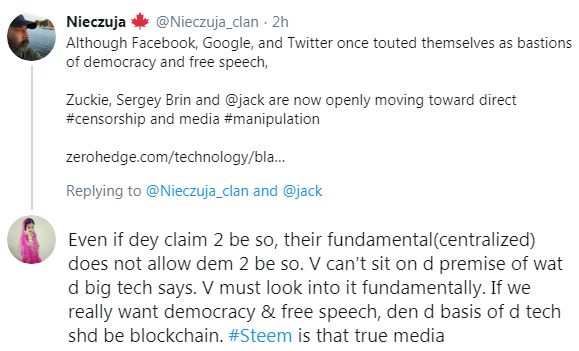 Facebook, Twitter all consider themselves as the bastions of free speech and democracy. They claim to be so. Whether they are or not is a different matter. But the point is that why the big tech are claiming that they are the bastions of free speech?
The real problem is that a user has to believe or trust the big tech companies to validate their statement. But why to trust someone? what is the guarantee that trust can ensure the freedom of speech and will not censor the voice?
Even if big tech companies claim to be so, their fundamental structure(centralized) does not allow them to be so. We can not sit on the premise of what the big tech says. We must look into it fundamentally. A centralized technology can not ensure democracy and free speech. Most of the time it conflicts and hence #censorship is that by-product of it which censors the voice of many people.
Therefore we need to make the fundamental structure decentralized then only it can align with democracy and free speech. Decentralization is the essence of Blockchain technology. A user does not have to trust that it is a bastion of democracy, a user can look into its fundamental structure and can ascertain whether it can be an avenue of democracy & free speech or not.
#Steem as a decentralized social media platform powered with Steem Blockchain offers that avenue of censorship-resistant social media. It has as many as 94 dapps with many verticals of social blogging. A user is the absolute owner of his social account. There is no fear of censorship. You can also earn cryptocurrency STEEM and many other tribe tokens for every productive engagement in Steem Blockchain.
Here are some of my tweets on Twitter as a reply to various tweets on #censorship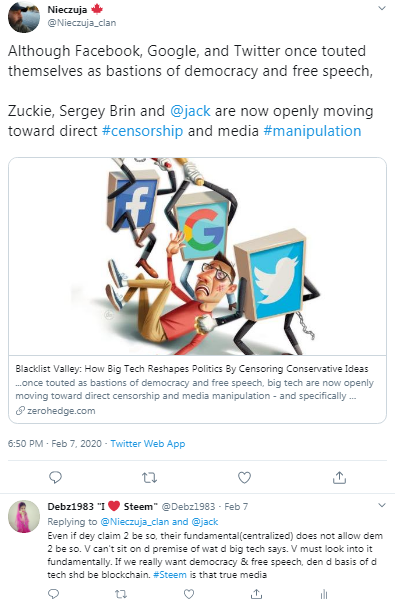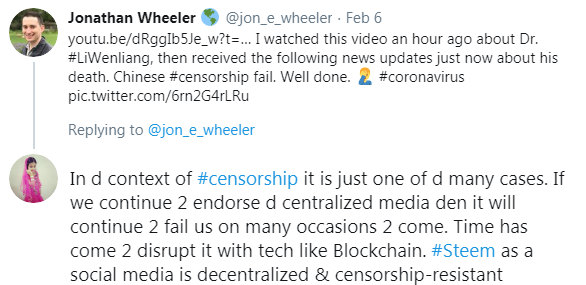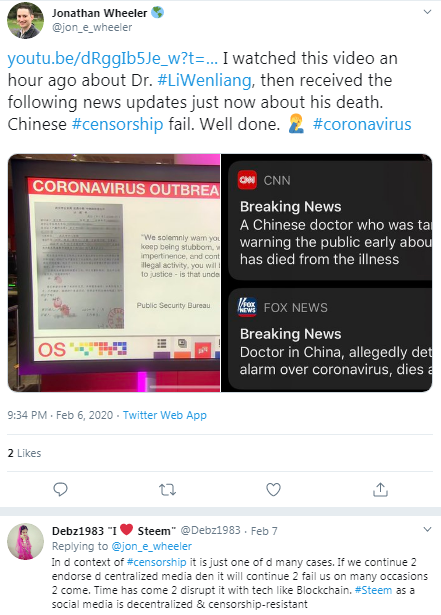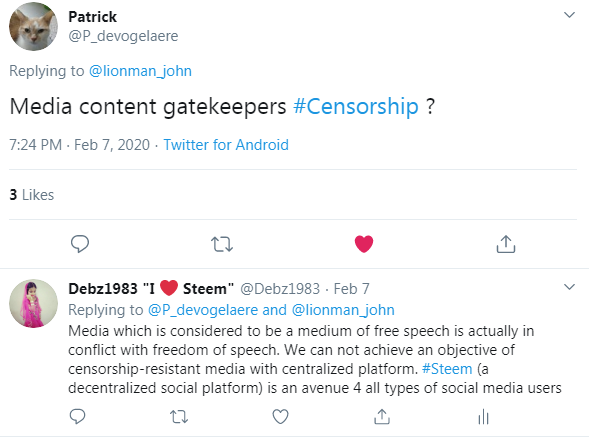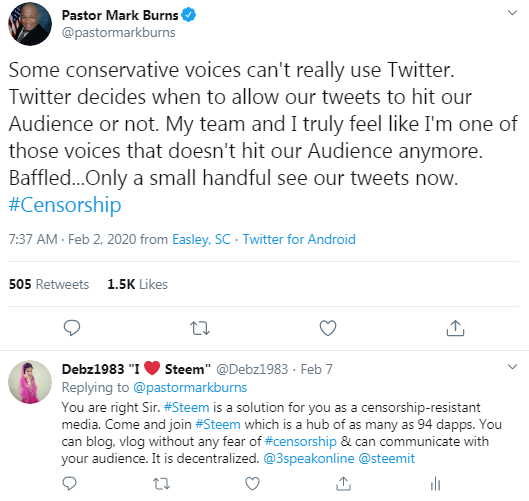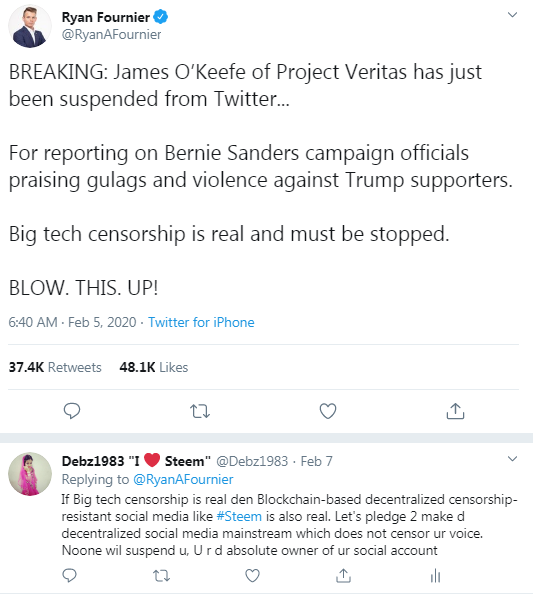 ---
Steem On......
Thank you.
---