TEAMGHANA FIRST MEETUP WITH @EJEMAI AND HIS FRIENDS FROM NIGERIA: ALL THE UPDATES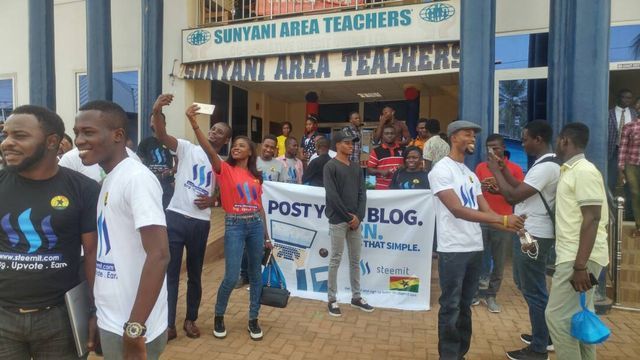 Success has been on our side as we had our first meetup with our friends from Nigeria
Here is the updates on our meet up with @ejemai and friends @fisteganos, @tojukaka, @Ibukun, @gee1, @adejoke16, @ewuoso
Though we scheduled the meeting at 9:00 prompt but we started around 10:00 due to the fact that we had to wait for steemians who had traveled from far distances and were on their way to the venue for this august meetup.
I SPOKE TO @ACKZA ON PHONE FOR THE FIRST TIME
I would have missed a lot if I had absented myself from this lovely gathering of steemians. This meetup has given me exposure to many people and one of such great people is @ackza from India. The man who has been an inspiration to our team in many areas and it was dream come through for me to talk to him on phone
He spoke about the need to make a steemit T shirt and helped financed it. His daily motivations and support to us in diverse ways is what has made this meetup a success, on Teamspeak today I had the privilege of talking to him before the meeting commenced while we were waiting for our friends from Nigeria. Actually he wanted to speak to everyone on our team.
@ackza on phone expressed his great interest to see our community grow and make valuable contributions to steemit and also to see how best we can share the message of steemit by going to television stations, radio stations and using other forms of advertisement to reach out to the masses. I felt really great hearing him given us such inspiration. @ackza thanks so much for the love and for the support.
THE SEMON ON FINANCIAL LIBERATION FOR STEEMAINS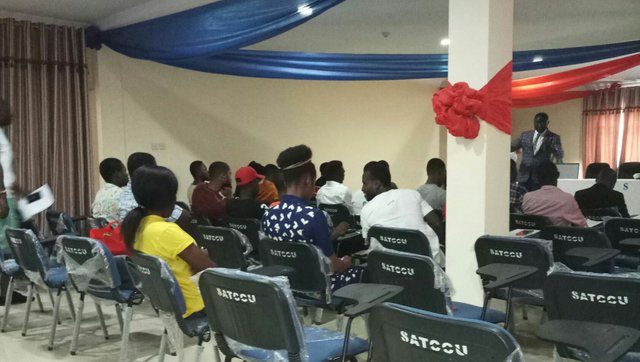 The meeting commenced with business presentation by an entrepreneur. He is also a CEO and was so enthused to share some of his experiences as an entrepreneur with the steemians. He took his time and explained to us ways we can become rich and be financially free: Some of the points he gave includes:
To make a decision about what we want to do and this is like writing our dreams down
After making decision we build self confidence. This he explained that if when we are confident in ourselves people will begin to follow us.
Getting a reference point by learning more through reading.
That we should understand the value of time. He recommended that we read these books 'The Richest Man in Babylon'', Rich Dad, Poor Dad'
That we develop every skill we have and find a vehicle that gets us more money
That we set specific goals be specific on what we want.
That we build our passion, because if we are not passionate about what we do it will mean nothing to us.
We always search for information, if we want to know about anything we should just search for information, get the knowledge and apply.
These and many more points he added to his presentation and when the message of steemit was shared he got registered and I think will soon be on board.
CRUPTOCURRENCY AWARENESS CREATION BY @RICHFOREVER
After this awesome presentation @richforever also made his. He has made this meetup to be a success and took us through on cryptocurrency.
He explained to the gathering all we need to know about disruption and the major disruptions that has taken places in the world like the TV taking over the newspaper, the internet taking over telephone calls, the email taking over the post office, and why soon cryptocurrency will take over banking and fiance and so the need to invest in it.
He ended this informative and educative presentation by concluding that there is the need to therefore be first to take advantage of any disruption in order to benefit from it, like how people benefited from bitcoin lately when the price went up.
THE WAY STEEMIT HAS IMPACT MY LOCAL COMMUNITY BY @TOJUKAKA
This presentation was followed by another presentation from @tojukaka, According the @tojukaaka his discovery of steemit made him to do more research on it and there were time he had sleepless night due to his quest to discover more about steemit.
His research made him to discover more ways to help his community.
According to him and as part of making impacts on his community, He has teenagers in his mentor-ship whom he has helped and they in turn also help others.
It was steemit he got to know cryptocurrency was real
To @tojukaka Steemit is going to help people and liberate people in our community.
CONTENT CREATION
The next presentation was done by @ejemai and he focused on content creation. According to ejemai the number one excuse people give when they are told about steemit is what do I post there since I'm not a blogger.
He said : You are coming on steemit to express yourself. and not just write only.
TeamGhana HAS PROMISE TO BE DISCIPLES OF STEEMIT.
The TeamGhana has pledge that they will all members of the Steemit community spead steemit to all ghanaians in very corner of country.
Here are some of the lovely moments captured that you might want to see: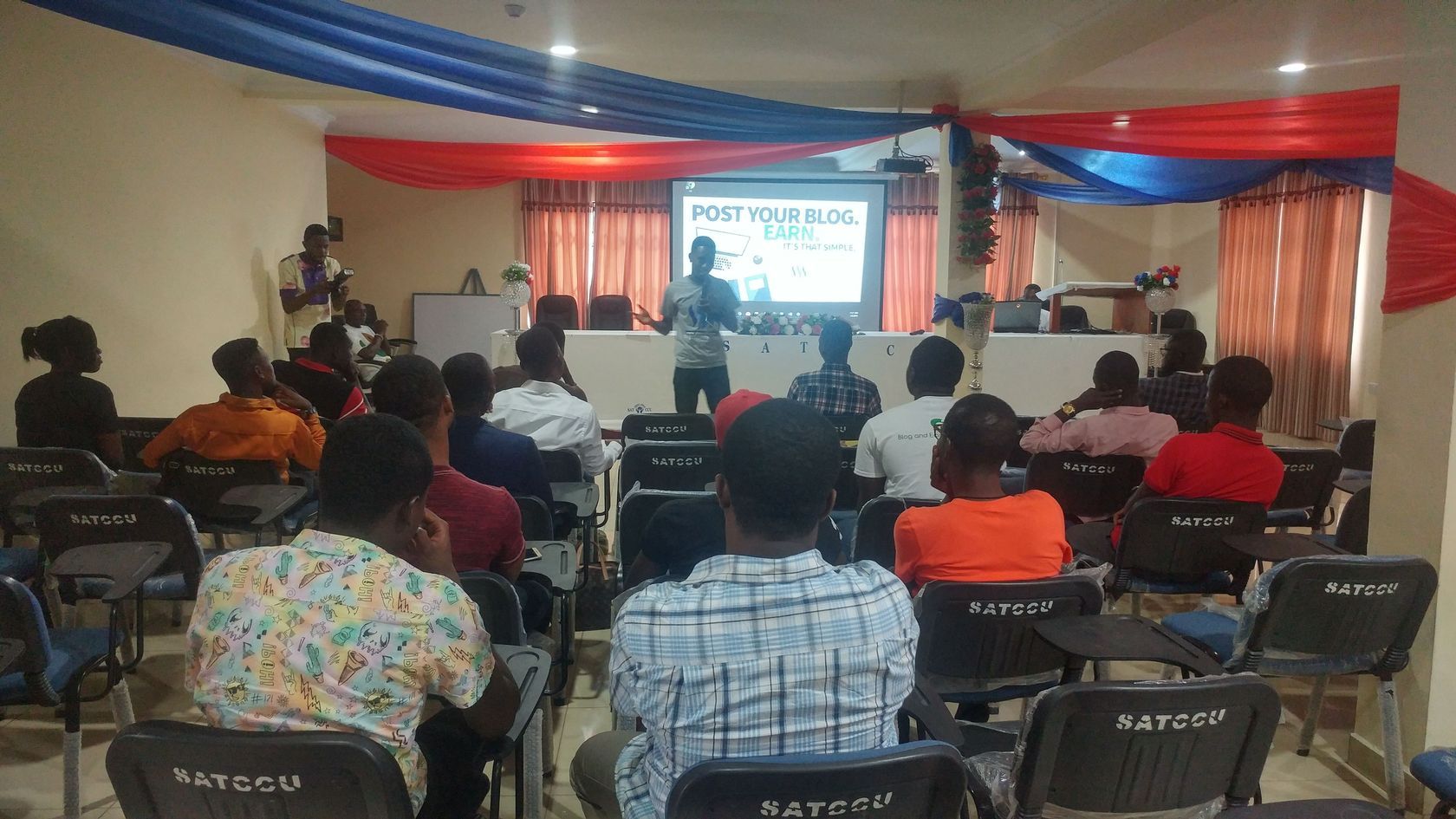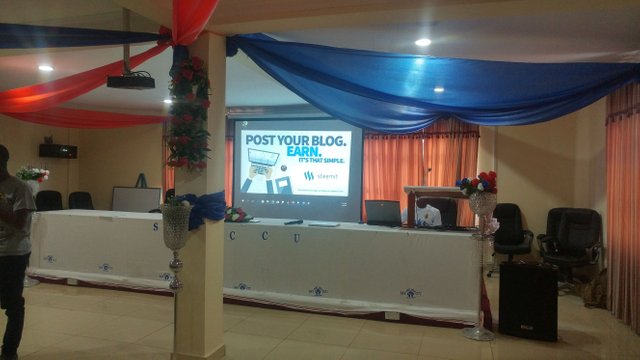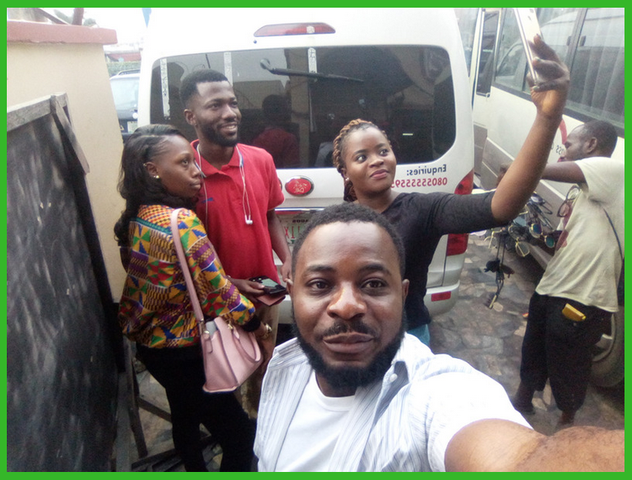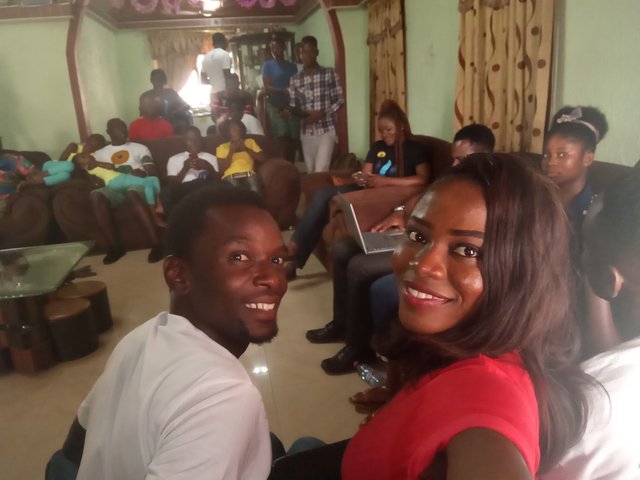 The responses we received from them was very good and they also instilled in us the need to be together, love ourselves and help one another. He believes building something within helps than looking outside for that help.
THE AFTER THE MEET UP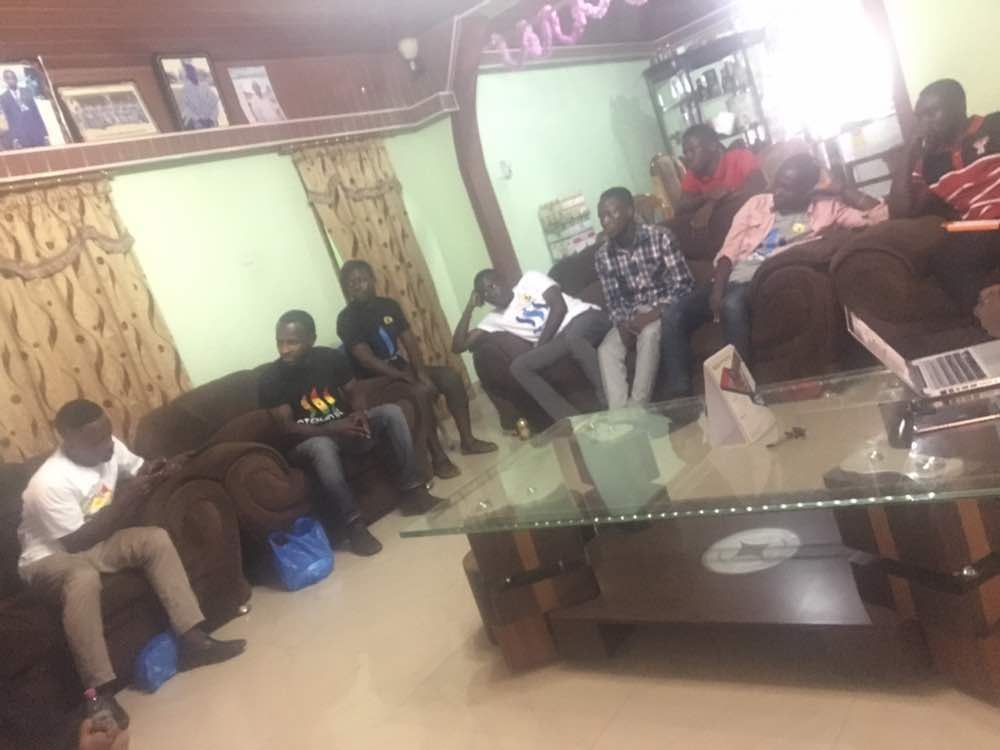 We set to the bus station to the Ashanti region of ghana since it was a long journey, we left there just after the meetup.
MUCH LOVE AND THANKS TO OUR NIGERIA FRIENDS.