I am please to introduce @thepanasdalam account on Steem. It is one of the eccentric band from my town, Bandung, and developed by one of the most popular artist at the moment, Pidi Baiq. The Panas Dalam is also a community that has a large number of members, including fans, all over Indonesia. They have several departments for music, film, writing and publishing, painting, and some other business and social activities. I do really hope that this community could bring a lot more Indonesian to Steem as well as to spread the good thing of blockchain technology that very much comfortable for all creative freedom people in anykind of fields. I am quite confident as well that @thepanasdalam will help also to bring sponsors or investors to Steem, to help not only the community to grow but also for all of us.
Dengan senang hati saya memperkenalkan akun @thepanasdalam di Steem. Panas Dalam ini adalah sebuah band nyentrik asal kota Bandung yang dibangun oleh seniman sukses, Pidi Baiq. Panas Dalam juga menjadi sebuah komunitas yang memiliki banyak anggota, termasuk para fans di seluruh Indonesia. Saat ini mereka memiliki beberapa divisi seperti musik, film, menulis dan penerbitan, melukis, dan berbagai usaha serta kegiatan sosial lainnya. Saya sangat berharap komunitas ini bisa mengajak lebih banyak masyarakat Indonesia untuk bisa bergabung di Steem, sekaligus menyebarkan sisi ppositif dari teknologi Blockchain yang sangat nyaman bagi orang-orang kreatif yang merdeka di segala bidang. Saya cukup yakin juga kalau @thepanasdalam bisa membantu membawa sponsor atau investor bagi Steem, yang bukan hanya membantu komunitas itu tumbuh tetapi juga baik bagi kita semua.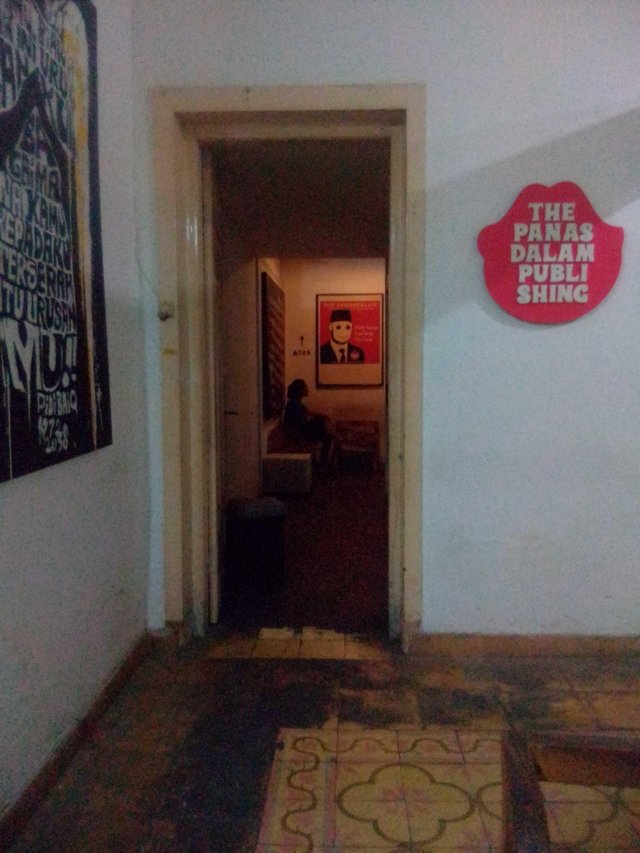 I introduced Steem and blockchain to @thepanasdalam because I realize that this community has a huge potential to grow. They are not doing traditional promotion, even their personnel never want to show off just like celebrity, eventhough they have a lot of fans everywhere. Instead, they always try to gather a lot of people to enjoy the community and let them free to think and create their own original works. We don't even have to buy drink or food at their café, they let people use their place for people to meet each other over there. They touch people with their hearts, that's what I could say. They treat people as humanize as possible and that's what make people happy and special. The way they develop is exactly like blockchain.
Saya memperkenalkan Steem dan blockchain ke @thepanasdalam karena saya melihat potensi luar biasa dari komunitas ini untuk tumbuh. Mereka tidak melakukan promosi dengan cara tradisional, bahkan personal di dalamnya tidak mau unjuk diri seperti bagaimana selebriti pada umumnya, meskipun mereka punya banyak fans di mana-mana. Daripada seperti itu, mereka selalu berusaha mengumpulkan orang-krang untuk merasa nyaman dengan komunitas dan membiarkan mereka bebas berpikir dan berkarya sesual dengan diri mereka sendiri. Kita pun tidak wajib beli makanan dan minuman kalau berkunjung ke café mereka, mereka membuat tempat itu untuk tempat berkumpul. Mereka menyentuh orang dengan hati, itu yang bisa saya katakan. Mereka memperlakukan manusia dengan cara yang sangat manusiawi, dan ini yang membuat orang merasa senang dan spesial. Cara mereka tumbuh, seperti blockchain banget.
In the beginning of 2018, they launched "Dilan" the movie which were booming everywhere. The series of Dilan's books are also best sellers. People love to read it, watch it, and listen to the music since it is different. They are not trying to create something that look beautiful, but they make something that feels beautiful in heart and mind. Now, they are producing a new movie with the title "Koboy Kampus", which actually the story about @thepanasdalam band. They will also produce the next "Dilan" movie in a few months. They have a very tight schedule though.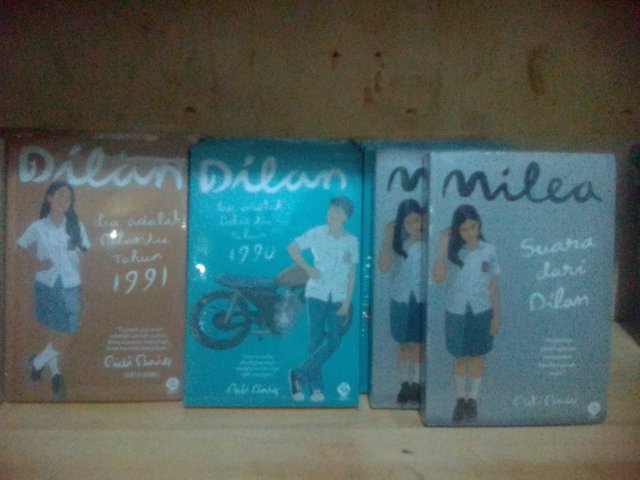 That is why I also asked @senja.jingga to join @thepanasdalam and become their partner to write and organize their community on Steem. We are going to have some events, community programs, and we even want to create the 1st Indonesian Movie on Steem, but in the beginning, I will let @thepanasdalam to learn more about Steem and blockchain. They need to experience it themselves to understand more, and I am sure they will like it. There are so many things we can do on steem, the best is that we could count on our creativity and manners to grow and develop. We don't have to worry about all the tensions we got from the world "outthere", we can be free and get our freedom, as I think what @thepanasdalam really wants as well.
Inilah juga yang membuat saya mengajak @senja.jingga bergabung dengan @thepanasdalam dan menjadi partner mereka dalam menulis dan mengorganisir komunitas mereka di Steem. Kami akan membuat berbagai event, program komunitas, dan bahkan ada rencana membat film Indonesia pertama di steem. Namun, tentunya untuk langkah awal, saya akan membiarkan dulu @thepanasdalam mengerti dulu, saya yakin mereka akan menyukainya. Ada banyak yang bisa dilakukan di Steem, dan yang paling asiknya adalah karena kita bisa mengandalkan kreativitas dan perilaku baik kita untuk tumbuh dan berkembang. Kita tidak perlu khawatir atas segala tekanan yang kita dapat dari dunia di luar sana, kita bisa bebas dan mendapakan kemerdekaaan, dan saya pikir itulah juga yang diinginkan oleh @thepanasdalam.
So now you all can follow @thepanasdalam account to get information about them. Not only that, we could also learn their process of creativity and the way of their thinking, they are really out of the box and have their own personality. That is what make them success in everywhere, and I know they could be success on Steem as well. I hope one day @thepanasdalam could help us to have a better world and future on Steem with blockchain technology. Let's wait or their movement soon!
Silahkan mengikuti akun @thepanasdalam untuk mendapatkan informasi tentang mereka. Bukan hanya itu saja, kita juga dapat belajar proses kreativitas dan cara mereka berpikir, mereka benar-benar bebas dan memiliki kepribadian yang kuat. Itulah yang membuat mereka sukses di mana saja, dan saya yakin mereka juga bisa sukses di Steem. Saya harap satu hari nanti, @thepanasdalam bisa membantu kita semua memiliki dunia dan masa depan yang lebih baik lewat Steem dan dengan teknologi blockchain. Mari kita tunggu gebrakan mereka!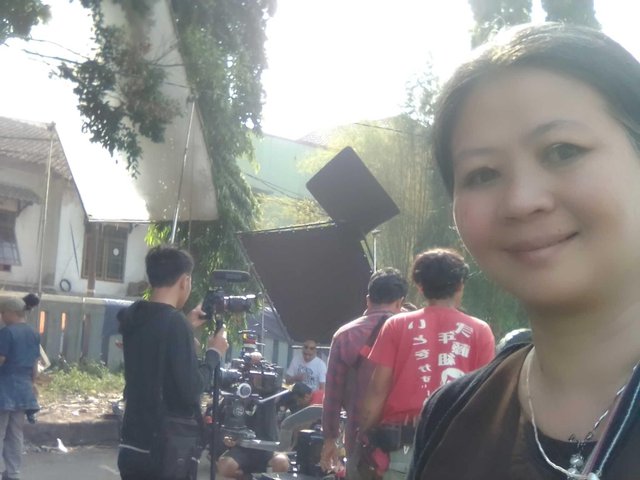 At Koboy Kampus shooting location. *di lokasi shooting film Koboy Kampus. *
Bandung, August 13, 2018
Warm Regards – Salam hangat selalu,
Mariska Lubis