Why Join Steemit - LeRoy's Reasons
Why Join Steemit posts
OK. I've made six posts now that mostly have reasons written by other people for why you should join Steemit. I made those six posts because I think that those posts contain a lot of great reasons. From those posts, you can learn a lot about the benefits of Steemit. Now, I'll explain why I want my friends to join Steemit. I'm going to try to keep this brief.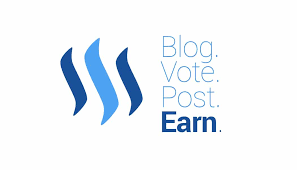 Why Join Steemit - LeRoy's Reasons
If you're already spending any time on Social Media, why not use that time more productively? Every time you post on Facebook, every time you comment, every time you click "Like", you're adding a few cents of value to Facebook. The only reason that Facebook has a value of millions of dollars is because the value is being added by you and all of the users. Facebook profits from your ideas, your personal network of contacts, your words, your photos, your videos, your time, your energy, your creativity, etc. Facebook keeps all of the profit generated from the value that you add. You get none of it. Mark Zuckerberg gets richer. You don't.
Steemit profits from every post you make on Steemit. But, Steemit gives you a commission. The greater your contribution, the bigger your commission. The value of your contirbution is determined by the community. When the community engages more with your post by writing comments and upvoting, your contribution is considered to be greater, and your payout is larger. Every contribution you make is rewarded. A few cents for posting, a few cents for commenting, a few cents for upvoting. Steemit refers to your upvoting work as curating the content.
There's someone who I've been following on Steemit. Before he started posting on Steemit, I was following him on Twitter. When he started posting on Steemit, he was doing nothing more than he had been doing before. When he created some content, he posted it on Twitter and also on Steemit. After his first sever months posting on Steemit, he had earned over $28,000 USD. After his first eight months, he had earned over $100,000 USD. He did nothing different in the eighth month.
The reason why his earnings increased so much in that month is that the value of STEEM went up. Steemit pays in STEEM, a cryptocurrency. This is the only way that I know of to earn cryptocurrency other than mining. Keep in mind, he got paid nothing for all of the posts he made on Twitter for years. By posting exactly the same stuff on Steemit, by doing the same work, he earned over $100,000 USD in his first eight months. You shouldn't expect to earn that much that quickly, He has a large following that he's established over years of providing quality content.
I would like my friends to join Steemit so we can support each other in earning income from our contributions. Also, I would like to bring more info about important topics to Steemit. I know that my friends have so much valuable information to share, so much information that people will appreciate and benefit from. The biggest topics on Steemit so far relate mostly to cryptocurrencies and similar stuff. Most Steemians want to empower people in this way. I see that my friends can empower people in other ways, such as health, nutrition, healing, exercise, spirituality, etc. I'd love for you to share your gifts in this way.
So, what do you think? What's holding you back?
Thanks for reading, I would like to hear your reason if I haven't mentioned it yet.
We are the Love of God, no matter what.