From Steemit find the identity in achieving success.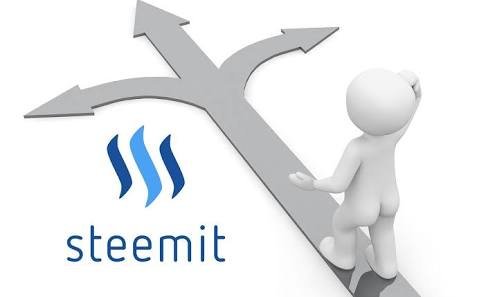 ---
Dear Steemian.
Sahabat Steemian, ada begitu banyak orang yang ingin tahu ketika mereka pertama kali mendengarkan penjelasan tentang platform Steemit. Sebagian orang memiliki rasa keingintahuan tetapi merasa malas untuk menemukan tau. Saya pikir mereka telah menyia-nyiakan peluang besar. Dan sebagian lagi berusaha mencari tahu dengan rasa ingin tahu meski hanya informasi kecil yang mereka dapatkan. Jangan takut menjadi yang paling bawah jika Anda ingin menjadi bos Anda dan jangan takut untuk menjadi pion kecil jika Anda ingin menjadi raja kepercayaan. Seperti cicak yang berani melawan buaya, bahkan sedikit pengetahuan tetapi ingin mencari tau dan ingin mencoba tantangan besar tanpa takut putus asa.
Steemian's best friend, there are so many people who want to know when they first listen to an explanation of the Steemit platform. Some people have a sense of curiosity but feel lazy to find tau. I think they have wasted a great opportunity. And some try to find out with curiosity even if only small information they get. Do not be afraid to be the bottom if you want to be your boss and do not be afraid to be a small pawn if you want to be king of trust. Like lizards who dare to fight crocodiles, even a little knowledge but want to find the tau and want to try big challenges without fear of despair.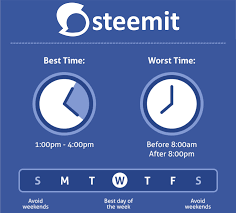 Jika awalnya saya hanya mencoba untuk mengetahui tentang platform Steemit, maka setidaknya saya harus mencoba sedikit cara menggunakan platform Steemit ini. Saya tidak mencobanya bagaimana saya bisa mengetahui cara mengelola akun Steemit ini. Memang saya tidak terlalu terupdate dengan informasi terbaru, tetapi jika sedikit saya tahu ada banyak pertanyaan yang muncul. Tanpa malu untuk bertanya dengan setiap teman yang pertama kali mengenal platform Steemit, sedikit demi sedikit saya bisa memahaminya. Dan pada akhirnya saya memilih untuk tetap mengelola akun ini yang sudah saya miliki, jika itu dibuang begitu mahal sehingga saya memilih untuk mengembangkan kreativitas yang saya miliki di platform Steemit.
If initially I was just trying to find out about the Steemit platform, then at least I should try a little ways using this Steemit platform. I did not try it out how I can figure out how to manage this Steemit account. Indeed I am not very updated with the latest information, but if little I know there are many questions that arise. Unwilling to ask with every friend who first got to know the Steemit platform, little by little I can understand it. And in the end I chose to keep managing this account that I already had, if it was thrown so expensive that I chose to develop the creativity I had on the Steemit platform.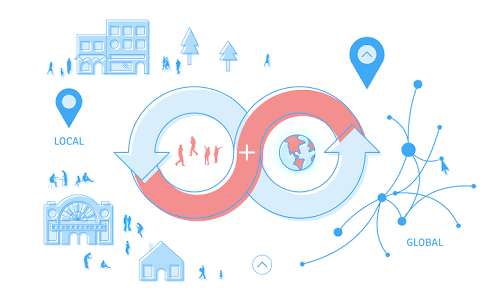 Tidak banyak yang saya sebut kilas balik pengalaman Steemit, keingintahuan batin yang membuat saya tidak mencobanya. Pada dasarnya saya bukan seorang penulis, saya hanyalah seorang pemuda biasa yang masih seorang pelajar. Jangan punya cerita sejarah yang bisa diceritakan panjang lebar, ini saya dengan apa adanya. Saya akui masih banyak kekurangan dan ketidaksempurnaan dalam mengelola akun Steemit. Tetapi saya terus berusaha untuk menjadi lebih maju dari sebelumnya. Saya pikir jika saya tetap diam di suatu tempat maka tidak ada gerakan sama sekali yang bisa saya lakukan. Inilah yang membuat saya harus berpikir dua kali, jika tidak melakukan pengembangan mengapa saya harus mencoba. Jadi saya harus mencari tahu bagaimana menjadi konsisten.
Not much I call a flashback of Steemit's experience, the inner curiosity that made me not try it. Basically I am not a writer, I am just an ordinary young man who is still a student. Do not have a history story that can be told at length, this is what I am. I admit there are still many shortcomings and imperfections in managing Steemit account. But I keep trying to be more advanced than before. I think if I stay silent somewhere then there is no movement at all that I can do. This is what makes me have toconsistent.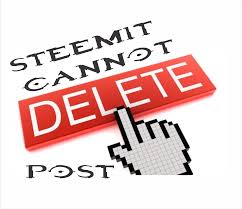 Saya kira itulah yang kilas balik yang bisa saya jelaskan, Ini sesuai dengan versi saya. Mungkin dibandingkan dengan beberapa pengguna akun Steemit lainnya harus berbeda cerita. Kisah saya didasarkan pada pengalaman yang saya rasakan dan kisah mereka sejalan dengan pengalaman mereka juga. Hanya saja di sini kita tidak bisa meremehkan orang lain meski ada salah satu dari kita yang memiliki pengalaman yang sangat konyol. Namun ini adalah pengalaman yang akan mengajari kita untuk tidak mengulang kesalahan yang sama di masa depan.
I think that's what flashbacks I can explain, This is in line with my version. Maybe compared to some other Steemit account users should be different story. My story is based on the experience I feel and their story is in line with their experience as well. Only here we can not underestimate others even though there is one of us who has a very silly experience. But this is an experience that will teach us not to repeat the same mistakes in the future.