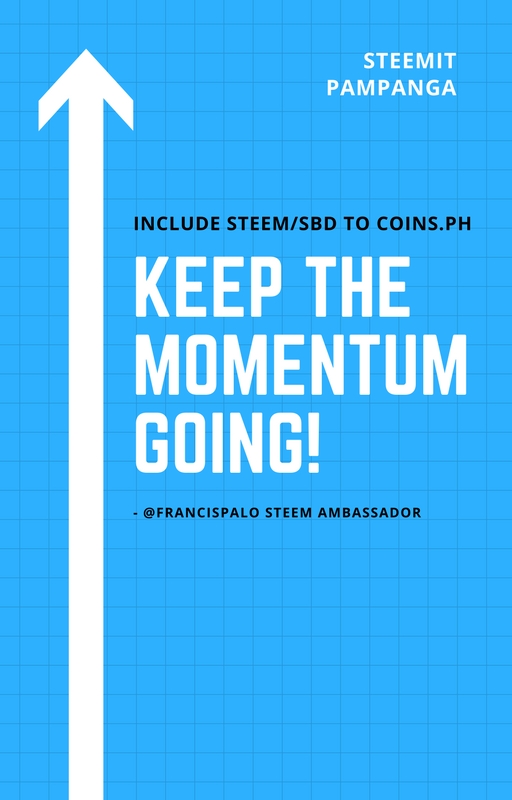 "I think we still lack the number and influence to make other exchanges acknowledge us and put Steem/SBD to their platform" 
  More exchanges that includes Steem/SBD equals more buyers/sellers and investors, meaning higher value and mass adoption for Steem that ultimately provide greater chance of profitability for us all. 
  One amazing campaign towards this goal is @surpassinggoogle 200 video campaign to include Steem/SBD to Coins.ph and cx.coins.asia. You can watch them all by following this tag #cxcoinsasia-steem.
  I dont know what happened to this campaign but I think we should continue the momentum by making them our partner in our university seminars!
  How? 
  We have emailed them, messaged them on their FB page and asked their customer service if they're interested and guess what they replied asking for the actual proposal! I'm asking @surpassinggoogle and other steemians who participated in his campaign, if I could use your videos regarding this matter? 

  What's our proposal? 
  We will promote steemit to different universities by conducting speeches about "How students can earn cryptocurrencies online?" And with it we will promote them as their go to exchange platform. 
  Benefits for Coins.ph/cx.coins.asia? 
More new users for them.
Free marketing
  If we could make them agree on this proposal, they can somehow see the potential of Steem/SBD as a new and spreading cryptocurrency in our country! 
  Other option? 
If they dont approve we can go to other exchanges like Rebit and we can still create the same impact elevating the price of Steem. 
  Last comments
Other than raising the price of Steem/SBD, this will benefit Filipinos more as they will need less effort in cashing-out their rewards and doesnt have to deal with multiple exchanges that have multiple fees. I will post about the seminar in more details next time. 
Thank you for reading!
Happy promoting!
Filipino Steem Ambassador!