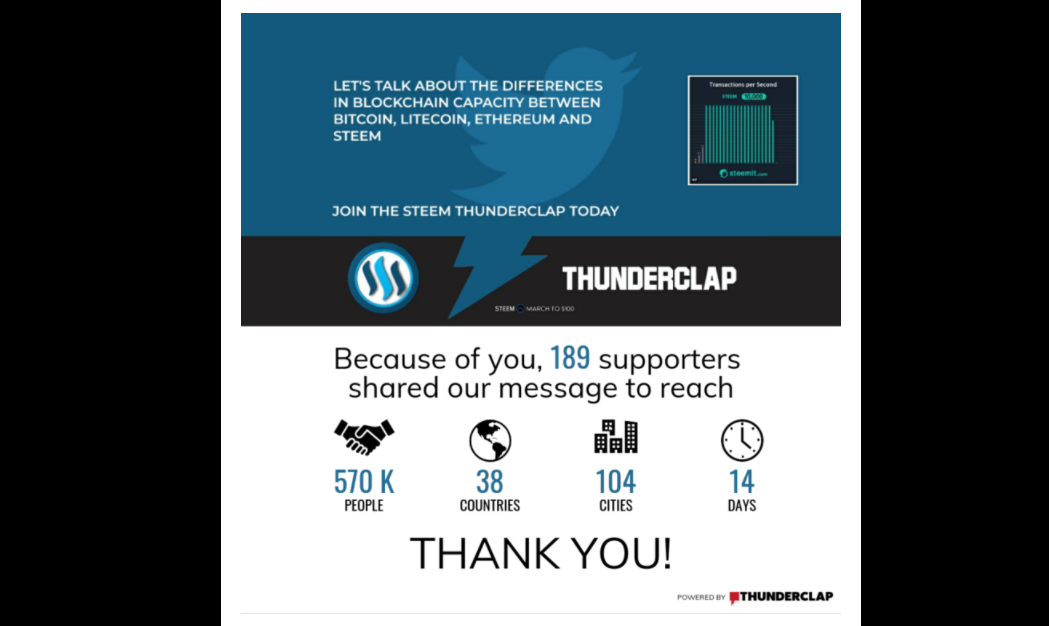 Everybody that joined the Thunderclap, supported the iniative by talking about it in your blog (or vlog) or on social media, this is a genuine "Thank you!". 570K people reached, in 38 countries over 104 cities is AWESOME!!
Yesterday, I felt kinda disappointed because we only (!) had half a million social reach and we had hoped for a million. However, the Thunderclap seemed more powerful today. The stream of Steem GIFS in Twitter's timeline just exploded! Maybe it was the timing, maybe it was something else, I really do not know, but we made it happen, for the first time Steem got into the top 10 trending crypto's!!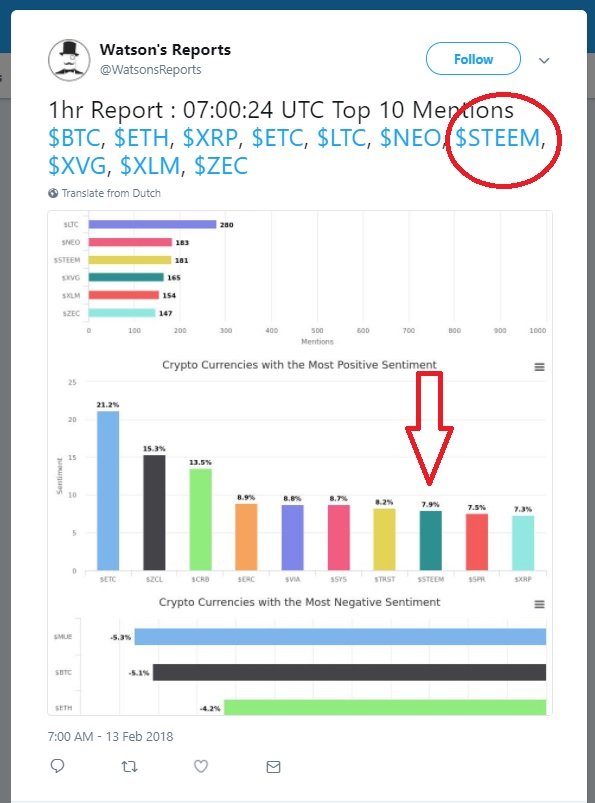 Promoting these Thunderclaps are hard work, but boy when they clap every minute was worth it! Again, thank you everybody!!