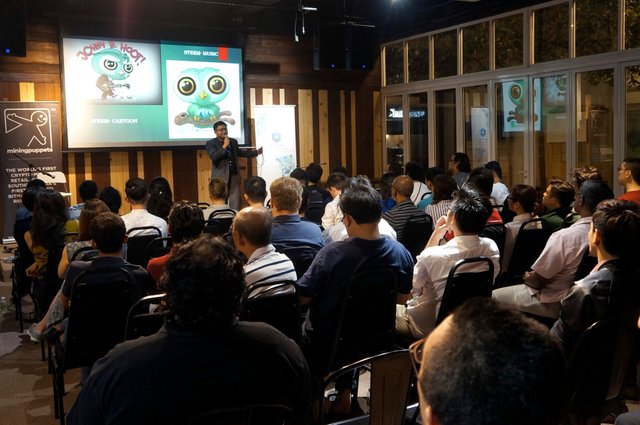 Steem Promo Event!
---
Hey Steemians!
This is a post dedicated to one of, if not the most eventful steemit gatherings I've attended!
Soooo, last Tuesday was a really eventful day for me. It being the last day of my IGCSE exams, I was finally able to exhale 2 lung fulls of pure relief and joy and was looking forward to catch up with @edward-ong and @prennial at the steem promo event organised by @ninjaboon and @buzzlightyear in Oasis Discovery Centre later that evening.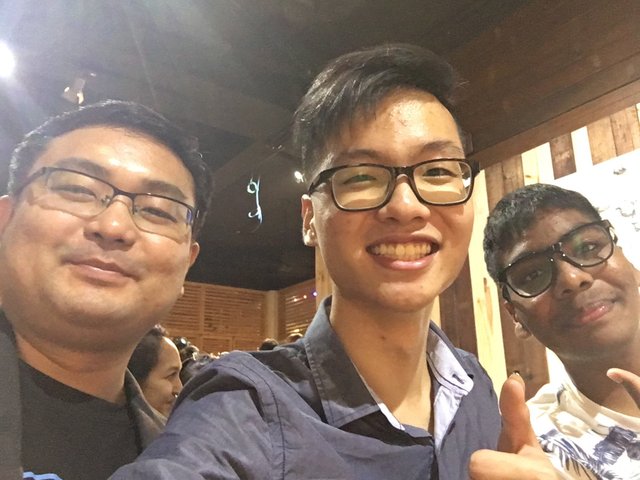 (From left, @perennial, @edward-ong and myself!)
In a painstaking attempt to reach on time and beat the treacherous buka puasa jam, we were unfortunately left defenseless and had to surrender ourselves to the infamous 5PM jam. Our journey wasn't the smoothest to sat the least, comprised of almost getting into a brawl with a bus driver, driving in the wrong direction about 7 times and almost getting hit while driving on oncoming lanes to cut traffic until @edward-ong and I eventually reached the Oasis Discovery Center!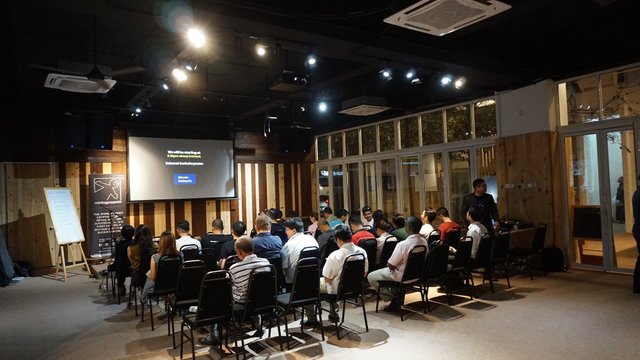 Venue review -
Oasis Discovery Center - Oasis Garden
Even though it took an eternity for Edward and I to find the location, it was definitely worth the drive as Oasis Discovery Center is a very vibrant and lively area with beautiful fountains and countless numbers of eateries you can choose to dine in. It's Morden concept and design is both aesthetically pleasing as well as functional and I would definitely recommend it to anyone who is looking for a place to host events such as bazaars or talks.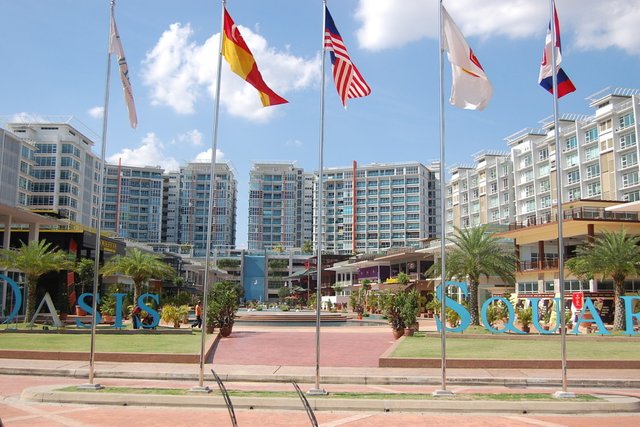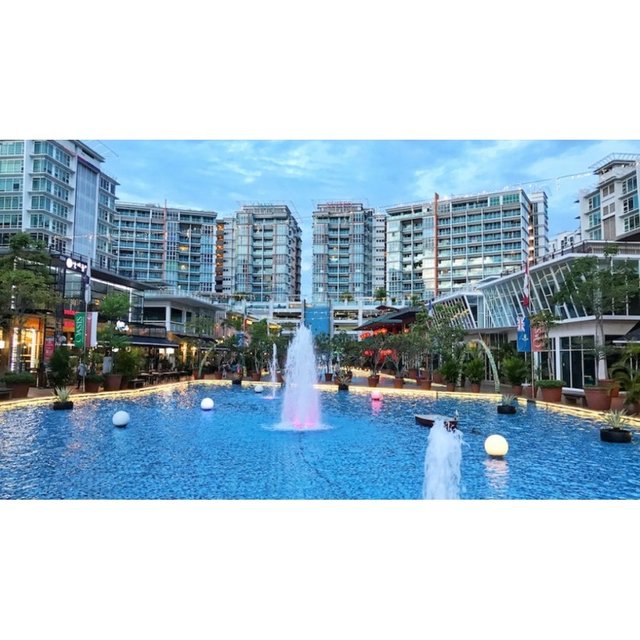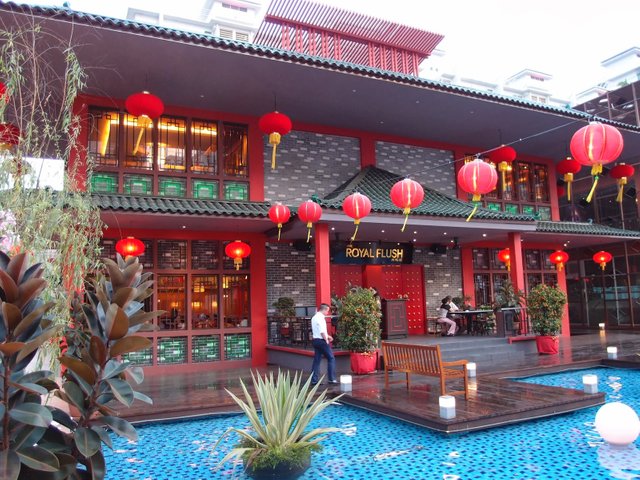 ---
Introduction to Blockchain!
The event opened with a brief introduction and explanation about blockchain by @buzzlightyear where he indulged in the reasons why blockchain is the future, one I personally find the most interesting being the impossibility to hack blockchain.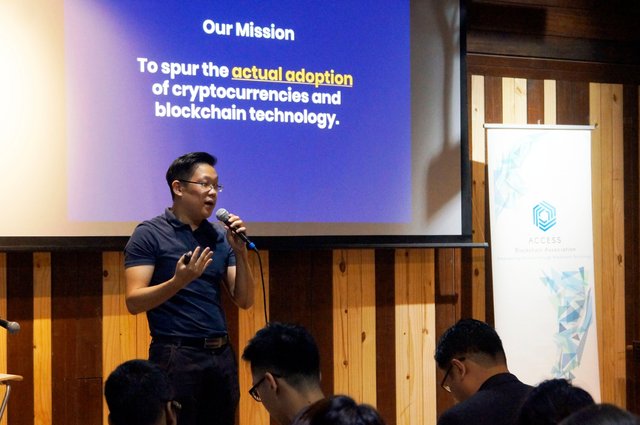 Freebies from the Sponsors
Bitcoin Cash, one of the main event sponsors were generous enough to reward all those who attended the event with some Bitcoin Cash which had everyone sitting on the edges of their seats!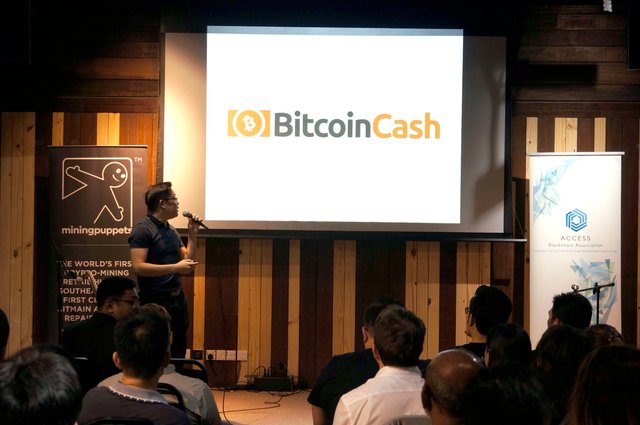 Introduction & Promotion of Steemit
@perennial then began his segment which was mainly focused on the promotion of Steem.it. He began by giving an anecdote of the difficulties and challenges he had getting his content noticed when just starting out on Steem.it as a new user which is something almost all of us (except musical prodigies like @edward-ong) can relate to. He then talked about how with time he started making new friends, his Steemit income was on the rise and he was building a fan base.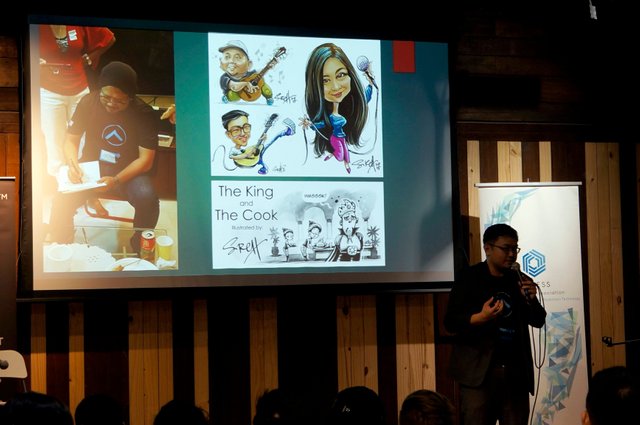 Content Creation and Publication on Steemit!
This was followed by a live demonstration of how content can be made and shared directly to Steemit where the finger-style god himself @edward-ong seized the stage and effortlessly won the hearts of the audience by performing two of his many masterpieces.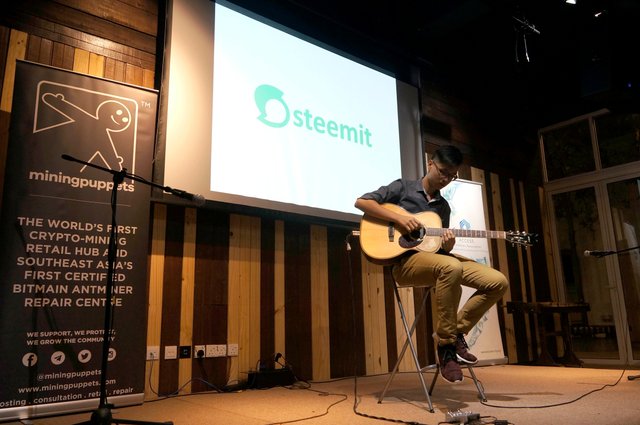 Here are both the pieces for your listening pleasure (warning eargasms confirmed!)

Live performance of Edward's arrangement of - "You are the reason" by Calum Scott
Ed's second performance, a fan favorite and complex finger-style piece - "Drifting" by Andy Mckee
---
Steemit Success Stories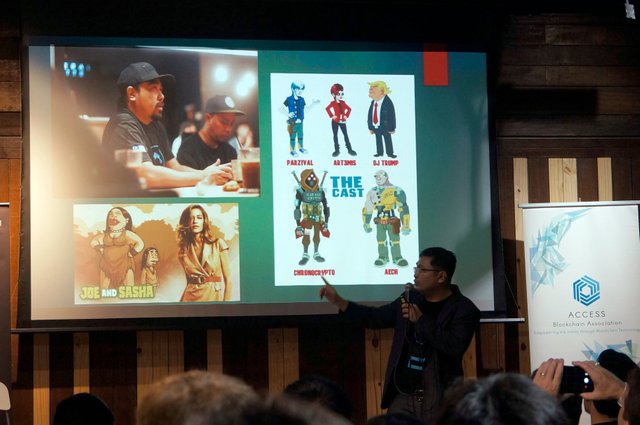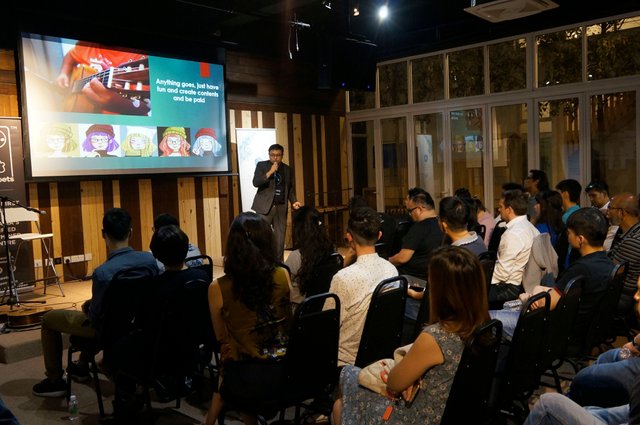 The next segment of the talk was about individuals achieved tremendous success on Steemit simply by letting their creativity run free. My personal favorite was about how cartoonist @elliebong, who is a student of @sireh managed to reap a titanic sum of RM8000 on single post by creating a illustration called her "Little punies" with a fascinating story-line!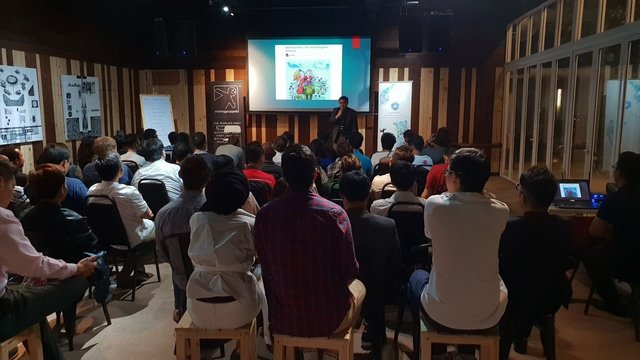 Audience completely focused, taking notes on how they too could reach the Steemit hall of fame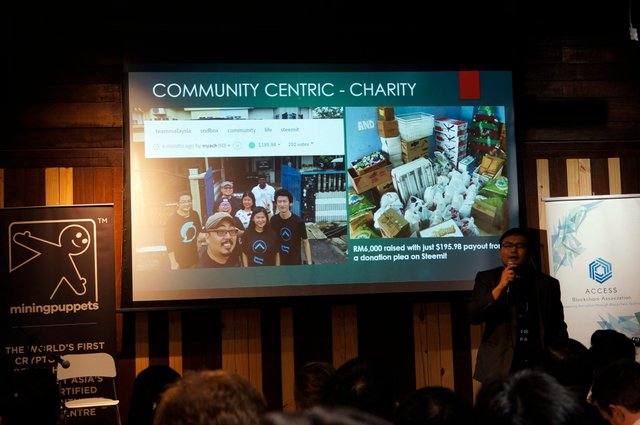 The possibilities to raise money for charites and good causes were featured too, as @myach from @teammalaysia was able to raise over RM6000 simply from a single post on Steemit where all funds were to be used for charitable purposes! A huge advantage this would have over traditional methods of fundraising e.g. asking for donations is that funds could be collected much quicker! Not withstanding that, a significantly less amount of time would be needed to raise the money and the amount raised may be much higher as people are not as willing to contribute money which they have put their own blood and sweat into earning.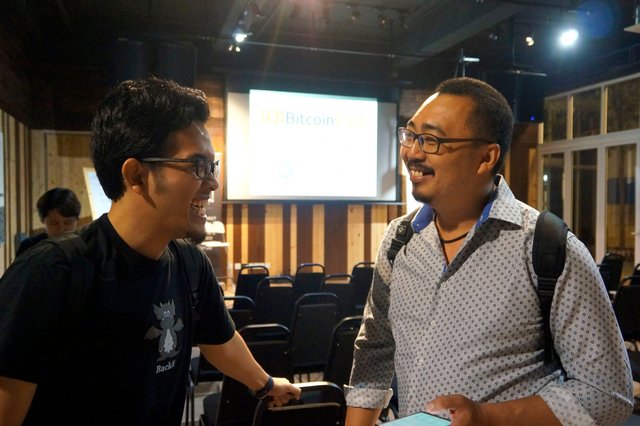 The success stories segment of the talk left the audience hopeful and reassured that with time they could reach great heights too!
The event closed with a quick QnA session followed by a little birthday celebration for our dear brother and crowd favourite @edward-ong! (Happy belated birthday bro!)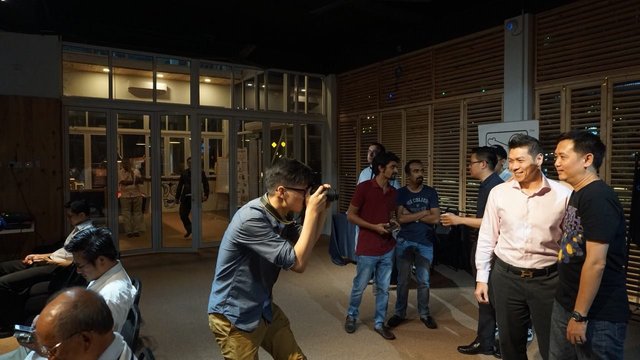 Here are some pictures from the night!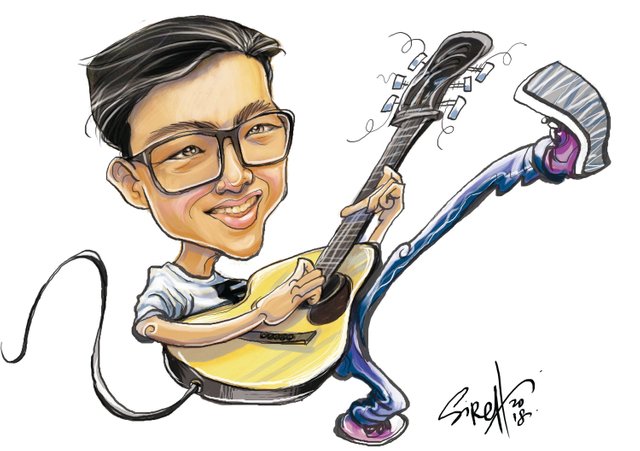 Stunning artwork by @sireh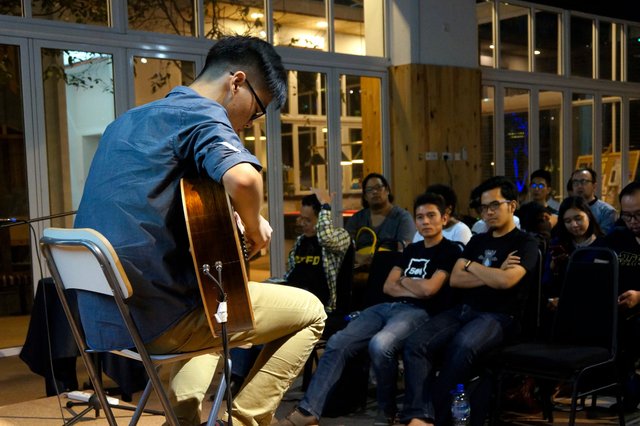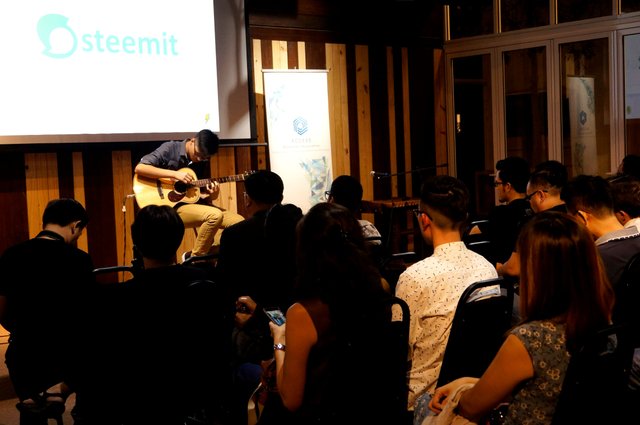 !