Finally made my customized steemit tshirt, I'm ready for my steem promotion series.
I had recently attended a steem event in uyo organized by STACH, actually it was the launch of STACH in uyo,Nigeria, here is the post I made about the launch event, you can follow @stach to get to know more about the stach project ,how its taking steem network offline and how it is using the steem blockchain to empower and add value to the lives of young people mainly in Nigeria and Africa and gradually the whole world.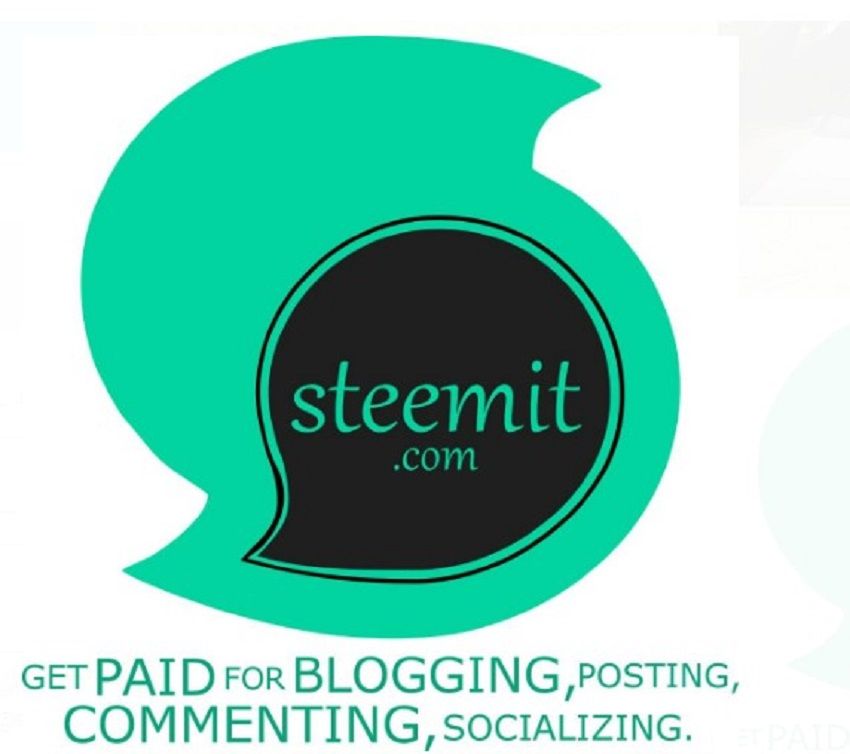 I got motivated by the speech of the founder of STACH @ejemai when he spoke about how steem can help the youths achieve their dreams, something the government ought to do which it isn't doing in NIGERIA. Basic amenities like electricity and internet which is necessary for self development in this 21st century is something of a mirage in our country, one has to toil to be able to afford to provide this necessary amenities for himself/herself.
LETS SPREAD THE STEEM MESSAGE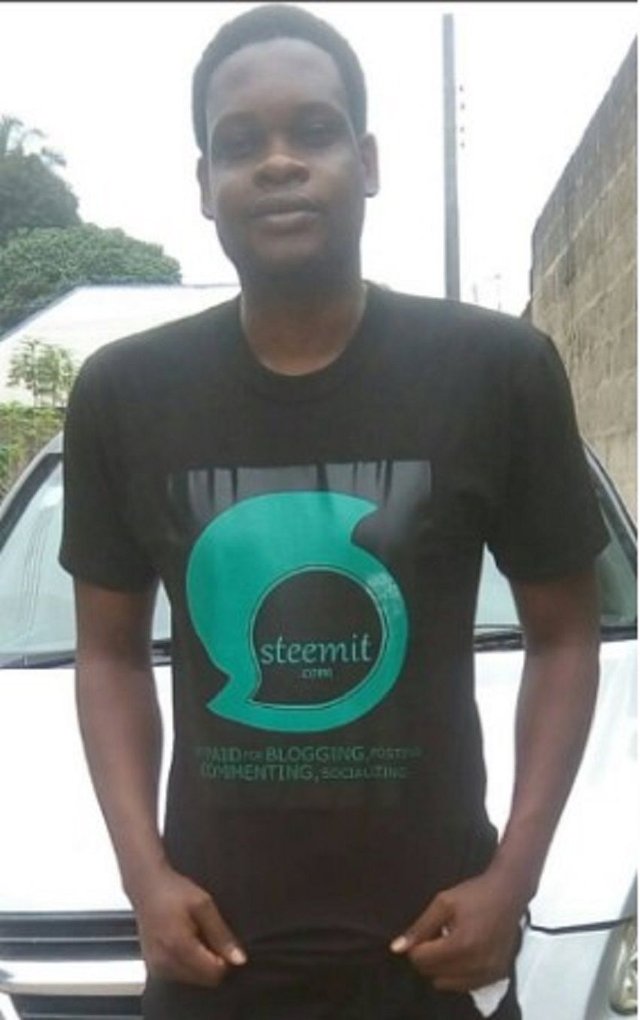 the steem blockchain has come as a messiah especially to the youths in the developing nations where poverty and corruption is the order of the day.
A lot of them are unaware of this platform still spending their time unproductively on the popular centralized social media platforms.
The onus is on us beneficiaries of the steem boon to help spread the awareness of the benefits of the steem blockchain, these can only be done through promotions and in my opinion every steemian should take this up as a duty as this also helps increase the network effect of steem, as we all know network effect is a very important determinant factor in the price of a crypto currency.
MY STEEM PROMOTION SERIES
With all this in mind and also buoyed up by the STACH launch event I attended, I had decided to add a steem promotion series to my blog and I just got my customized steemit tshirt to set the ball rolling. Stay tuned for my steem promotion videos and post and join me in my steem promotion journey.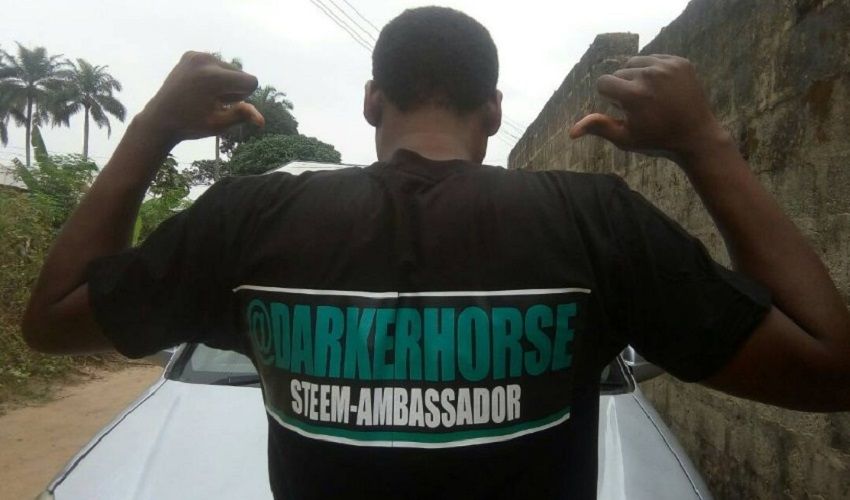 Liked this article? Feel free to comment and upvote and resteem. Follow my blog @darkerhorse