A REMINDER FOR ALL STEEEMIANS: Enroute to Enugu in the quest to achieve #project20millionnaija(HISTORY IN MAKING!!!)
Hello steemians, i know we do not sleep on steemit till our voices are heard, What we are about to witness is history in making. It is such that won't depart from us in a hurry. I saw a post that made me smile when he was explaining the miracles that will happen that day of the seminar @eurogee
Ever Nourishing Steem Vapour Consume All Of Us There!!? But that's what it is! Ain't steem vapour nourishing? With the rate at which the Steemit gospel is being preached across countries, isn't the message consuming? For me, I don't know any better words or terms to ascribe to what we are witnessing now. source
This made me wonder the effects of a steeming vapour and how steemit has turned to that
So, coal city this is a reminding post on our forth coming seminar, the count down is already on. come 10th feb. 2018, join us as we take a bold step to educate and have one on one connection with Enugu youths, boys and girls of all ages, women , slay queens and slay mamas on the principles and benefits of our platform.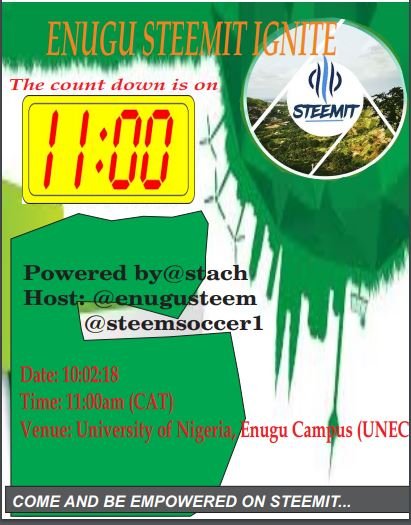 @enugu-steemers
in alliance with
@stach
as we are about to embrace change in the history of blogging. This is history in making and one Enugu State has never seen.
Join me on the 10th February 2018 as we welcome steemians legends in the likes of
@ejemai
@tojukaka
@eurogee
@gbenga
@nairadaddy
@ewuoso
@destinysaid
@samstickkz
and so many more to help us liberate and set free the young youths, the old, the ladies, the slay queens and slay mamas of Enugu state as we educate them on how to invest their time on steemit rather than throwing them away to other platforms.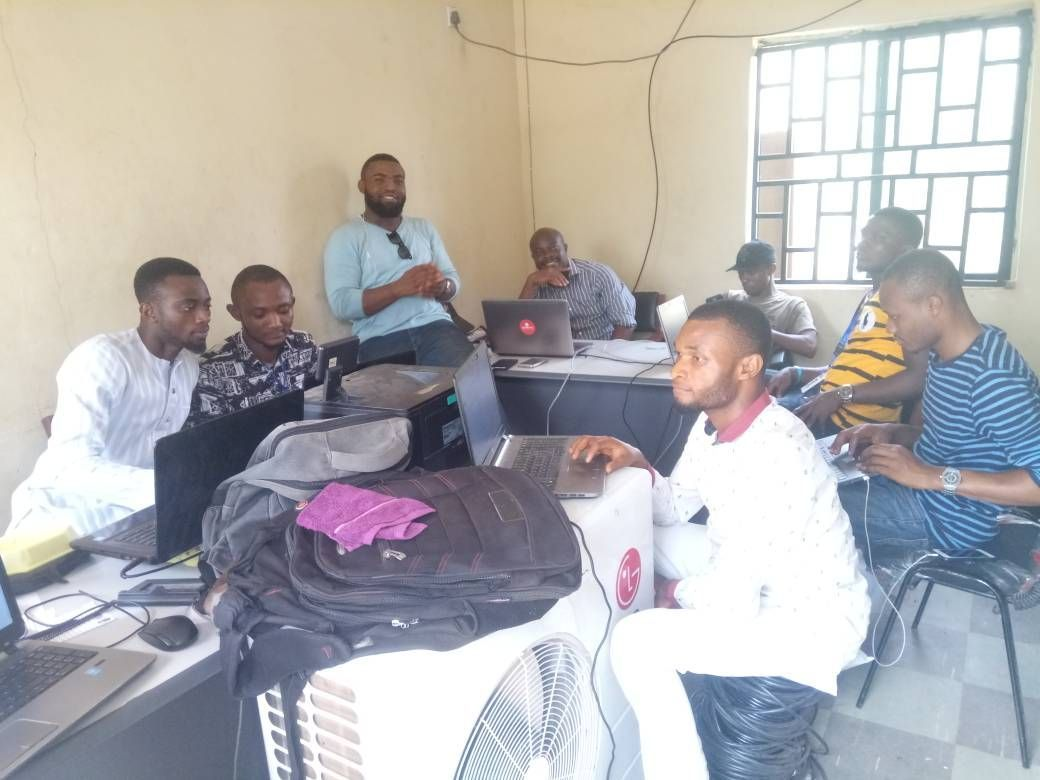 OUR MISSION
This is the converging of group of great minds to enlighten the minority on the power of steemit, to educate them that they can make money while catching their fun on the internet, with the purpose of eradicating the poverty level in South-east.
Thanks to
@ejemai
,the uyo stach hub was a mad success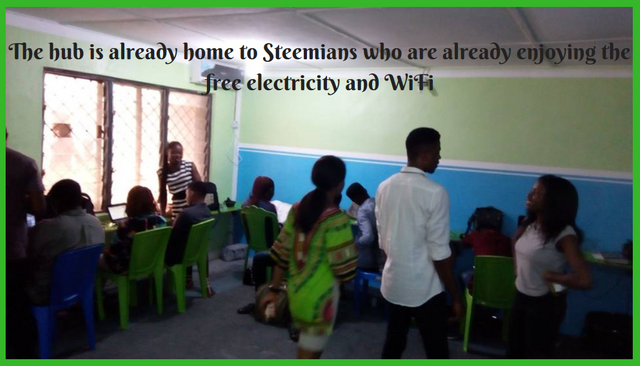 The above picture is
@ejemai
and steem hub Uyo team
---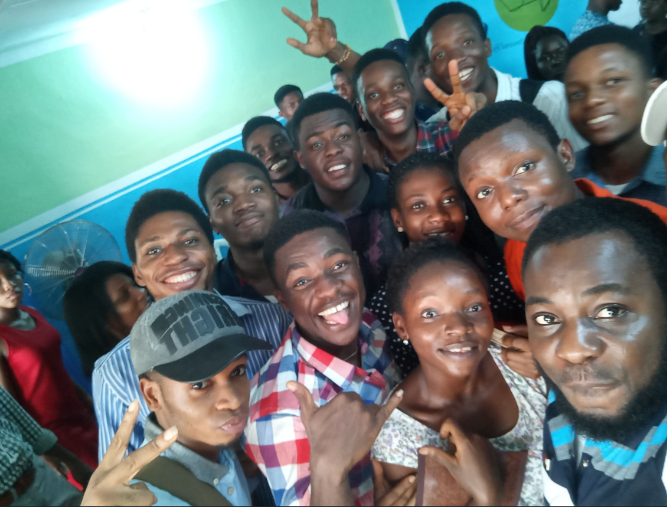 Cheers to @stach hub2 launch in Uyo was a massive success and thanks to the man behind the mask for Enugu-steem @theheralds for bringing it down to Enugu.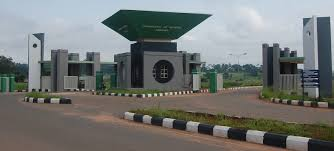 Image credit
VENUE: UNIVERSITY OF NIGERIA ENUGU CAMPUS (UNEC)
Thanks to everyone that joined hands and their precious time to make this a success
@theheralds
@steemsoccer1
@sparklez
@henrychidiebere
@ejemai
@stach
@air-clinic
, much love guys.
IGNITE ENUGU
#project20millionNaijaoutreach
POWERED BY:
@stach
HOST:
@steemitenugu
SPONSORED BY:
@stach
,
@steemsoccer1
,
@airclinic
Date: 10:02:18
Time: 11:00am (CAT)
Venue: University of Nigeria, Enugu Campus (UNEC)