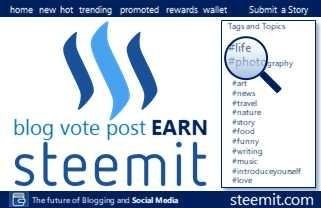 STEEMIT: #promo-uk Business Card Design
stephenkendal (74) in promo-uk • 9 months ago
#promo-uk
Business Card Design
Business Cards and Flyer Designs.png
#promo-uk Business Card Design
As we build up the Promotional Merchandise line I am pleased to announce the latest family member.... "The Business Cards"..!!
These Business Cards will accompany us on the #SteemRoadshow in September and will be handed out with the Flyers, T-Shirts, Mugs, Caps and Pens as we hit the University Freshers Weeks.
The Business Cards have been designed to reflect a reduced size of the flyers and will contain a Generic "Welcome Blog" QR Code on the reverse side.
The reverse side of the Business Card will also contain a list of the #promo-uk Team members, including so far:
Stephen @StephenKendal, Matt @Starkerz, Dylan @Anarcotech, Curtis @Crypto-Curt, Steve @TecAV, Karl @McKenzie259, Kiran @TheMeanBean, Zoltan @Coinkingz, Jonathan @JonathanYoung, Adam @Adamm, Rea @Rea and Richard @MajorLeeBlunt
If you are interested in joining the #promo-uk Team and would like your name added to the list printed on the reverse of the card, please leave a comment below.
The cards will not be printed off until a week before the start of the #SteemRoadShow which will kick off in Manchester on Monday 18th September 2017.
If you would like to be included in the list of names please ensure that you let us know by no later than Thursday 31st August 2017.
Business Cards and Promotional Merchandise will be available for distribution in Birmingham on Saturday 16th August 2017, to those attending the Meetup.
Thanks for reading and thanks once again for supporting #promo-uk.
I cannot wait to get the #SteemRoadshow on the road..!!
Stephen