Mistakes you can never think of when you join steemit.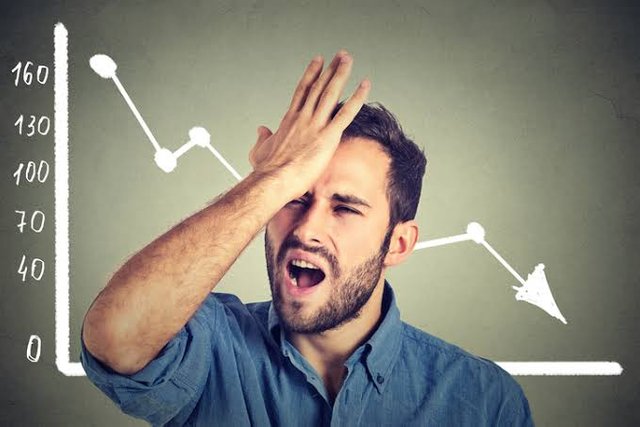 Hello my brothers and sisters how are you doing?
Today I have decided to write about the greatest mistakes you can ever in your steemit journey. The are mistakes I have made in my steemit journey that I who you to regulate. There are very many reasons I regulate in my crypto journey I would not love you to go through that I the reason why I thought of writing such a post. To help you not make the mistakes I have done if you want to grow first than me.
Let me begin by giving you a background story of my journey with steemit community to give you picture why I can give advice to both the newbies and those of you who are still joking about this great opportunity we have on the steem blockchain.
In the last quarter of 2017 I joined steemit but all was to good until December of 2017 during the bull run when I made my first withdraw of around one million Uganda shillings.
I was very excited to withdraw my fist money online and helped most of my friends join.
The list with included
We joined our hands together and promoted steemit but the beers come in very strong. At that times steem was just going down. No matter what, we where determined to make everyone in Uganda to understand crypto and join steemit. We moved around towns and cities and universities in Uganda promoting steemit and the steem block chain. But because of the strength of the beers, most of us started giving up on our dreams of every seeing the bull run again.
At that time I just decided to quit and go do my other things of line and do other things because really needed save I withdrawal every I had and powered down think that crypto was heading to distraction.
This made to become one of the poorest people who know about crypto. To the point that I am just trying to come became in the crypto special.
Using my self as an example I am going to explain to why greatest mistakes you can ever do in crypto or in your steemit journey.
What you don't have to think about when you join steem.
Never ever think of leaving the steem blackchain for good. When I look to all the mistake I have made the is only one big mistake.

The is the day placed that power down. Do not every think of powering down no matter what. You don't have to loose you power or influence on steeint.

Don't put all your eggs in on basket. If I was going something else for a daily living, I wouldn't have spent all my crypto.
That is the reason why you should always do something to supplement your steemit earnings.
Conclusion
My friend, if you have just joined this place known that you are here for long run not just to get what to eat and drink for today. The price of steem will go to 1000 USD. Its is not a joke. Don't think of loosing your features.
Thanks for reading.