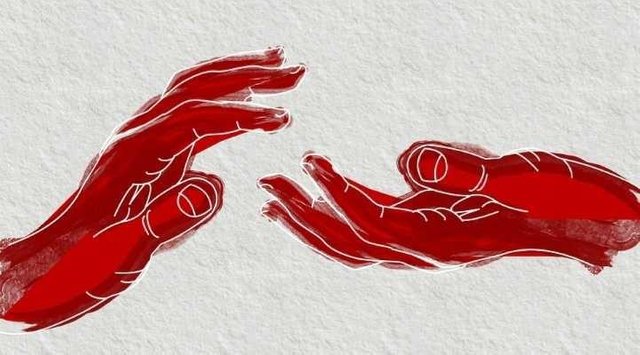 Hello Steemian
''English''
So happy when supporting and encouraging it came over, not from one or two Steemian people but there are some people who continue to take care to receive without asking for a reply. Since I first joined Steemit, I didn't know where I should go, the compilation was very doubtful because I did understand a little but I was determined to find out how the real Steemit was. I had already started at that time, so I had a great desire to be able to reach the finish point. I must be confident in the efforts that I have made so far, I must be tough and can't say I'm bored with any conditions.
''Indonesia''
Begitu senangnya saat dukungan dan dorongan itu datang menghampiri, bukan dari satu atau dua orang Steemian saja tetapi ada beberapa orang yang terus menurus memberinya tanpa meminta balasannya. Sejak pertama bergabung dengan Steemit rasanya saya tidak tahu arah kemana saya harus berjalan, ketika itu saya sangat bimbang karena saya memang sedikit saja mengerti namun saya kuatkan tekad untuk mencari tau bagaimana Steemit yang sebenarnya. Saya sudah memulai kala itu, maka saya punya keinginan besar untuk bisa mencapai titik finish-nya. Saya harus yakin dengan usaha-usaha yang saya lakukan selama ini, harus tangguh dan tidak boleh mengatakan bosan dengan kondisi apapun.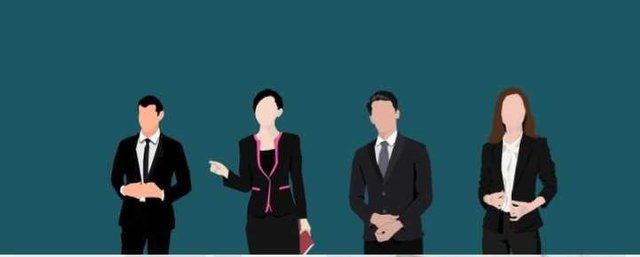 "English''
Although there are many people who support my interests, but for me it's only natural because I also support many others to succeed at Steemit. Even though I have not been successful, I am happy and happy to see the people around me succeed with the works they produce. They are great people who have struggled for a long time and struggled in every way here. We must appreciate this, we must feel proud of those who first know and develop in Steemit media. This will be an example for all of us to take positive examples from their experiences.
''Indonesia''
Meskipun banyak orang yang mendukung minat saya, tetapi bagi saya itu wajar saja karena saya juga mendukung banyak orang lain untuk sukses di Steemit. Walaupun saya belum sukses tetapi saya senang dan bahagia melihat orang di sekeliling saya sukses dengan karya-karya yang dihasilkannya. Mereka adalah orang-orang hebat yang sudah lama bersusah payah dan berjuang dengan segala cara disini. Kita harus mengapresiasikan ini, harus merasa bangga dengan mereka yang lebih dulu mengenal dan berkembang di media Steemit. Ini akan menjadi teladan bagi kita semua untuk mengambil contoh yang positif dari pengalaman mereka.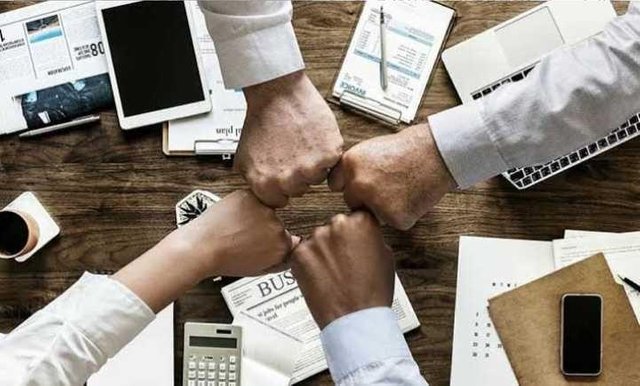 ''English''
During this time I have never felt worried if my abilities are not comparable to all of them, I must admit every ability possessed by others. The thing that I fear the most is when I cannot repay the services they have provided while I joined the Steemit platform. It is with their direction and guidance that I can be a little directed at developing my talents and creativity in this Steemit media. I really appreciate every criticism and advice they give, I take only the positive then I filter that contains negative elements. This is where I learn maturity, when I have to sort out which are bad and which are the best.
''Indonesia''
Selama ini saya tidak pernah merasa khawatir jika kemampuan saya tidak sebanding dengan mereka semua, memang harus mengakui setiap kemampuan yang dimiliki oleh orang lain. Hal yang paling saya takuti adalah ketika saya tidak bisa membalas jasa-jasa yang telah mereka berikan selama saya bergabung dengan platform Steemit. Dengan arahan dan bimbingan merekalah saya bisa sedikit terarah dalam mengembangkan bakat dan kreatifitas saya di media Steemit ini. Saya sangat menghargai setiap kritik dan saran yang mereka berikan, saya ambil yang positif saja kemudian saya saring yang mengandung unsur negatif. Disinilah saya belajar kedewasaan, ketika saya harus memilah manakah yang buruk dan manakah yang terbaik.
---