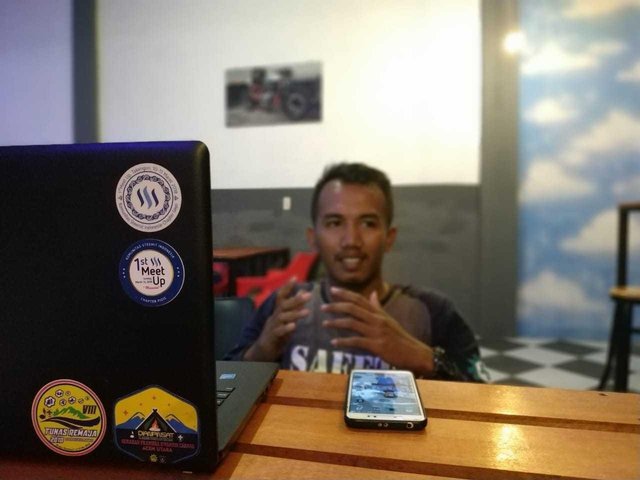 Hello Everyone
Sejatinya kita sudah mengetahui bahwa setiap orang ada masanya dan setiap masa pasti ada orangnya, maka kita perlu ragu untuk percaya kepada takdir yang sudah menjadi ketetapan dalam diri kita masing-masing. jangan pernah khawatir terhadap realita yang terjadi, hadapi saja dengan rasa penuh percaya diri. Tanpa mengenal lelah dan jangan pernah menyerah karena hidup adalah anugerah. Hadapi setidap masalah dengan fakta-fakta yang ada, jangan pernah mengundah terjadinya perdebatan sehingga menciptakan satu permasalah yang lebih besar. Jagalah emosional dalam segala hal karena setiap masalah akan tertuntaskan dengan mulus tanpa unsur mengedepankan emosi. Karena emosi adalah kemampuan seseorang untuk menerima, menilai, mengelola, serta mengontrol emosi dirinya dan orang lain di sekitarnya. Maka bisa kita simpulkan bahwa emosional merupakan satu sikap yang mencerminkan bagaimana diri kita yang sebenarnya, oleh sebab itu kita harus mampu mengendalikan emosional, baik itu sikap dan tindakan kita dalam kehidupan sehari-hari.
English
Indeed, we already know that everyone has a time and every time there must be a person, then we need to hesitate to believe in destiny that has become a decree in each of us. never worry about the reality that happens, just face it with a feeling of confidence. Tirelessly and never give up because life is a gift. Face any problems with the facts, never delve into the debate so as to create a bigger problem. Take care emotionally in everything because every problem will be resolved smoothly without the element of prioritizing emotions. Because emotions are the ability of a person to receive, assess, manage, and control the emotions of himself and others around him. So we can conclude that emotional is an attitude that reflects how we really are, therefore we must be able to control emotional, both our attitudes and actions in everyday life.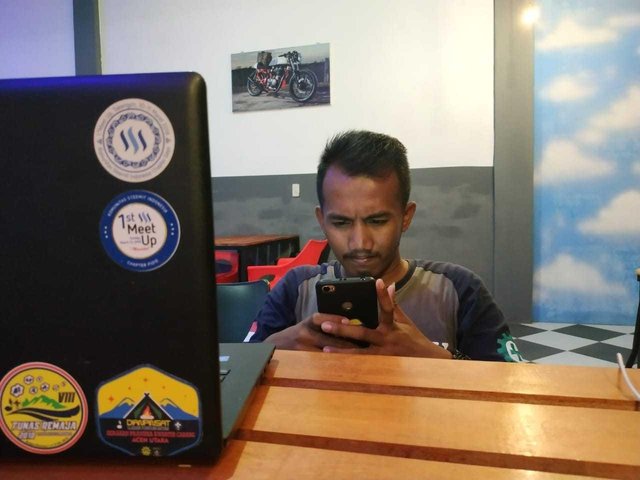 Indonesia
Tak bisa dipungkiri, bahwa semua orang menginginkan kesuksesan. Kesuksesan merupakan tujuan dari apa yang telah menjadi cita-cita setiap insan, ini merupakan sebuah kenyataan dibalik realita yang kita alami dalam kehidupan sehari-hari. Namun bagaimanakah cara kita untuk merealisasikan semua itu? Saya pikir, semua itu tidak akan kita dapatkan dengan mudah. Sepanjang kehidupan yang pernah kita lalui tentunya ada kendala-kendala dan rintangan yang tidak semulus jalan pikiran kita. Kita bebas dalam mengatur strategi dan merancang beberapa perencanaan sesuai dengan keinginan kita, tapi setiap perencanaan dan rancangan yang kita susun tersebut belum tentu dapat kita aplikasikan dengan baik. Saat kita hendak bertindak tentunya banyak sekali faktor-faktor yang harus kita pertimbangkan, tidak bisa seenaknya saja dalam mengambil tindakan. Kita memiliki kebebasan dalam membuat persepsi tetapi kita terbatas dalam mengambil tindakan, saya pikir kita dapat memahaminya secara lebih mendetail berdasarkaan pengalaman kita masing-masing.
English
It is undeniable, that everyone wants success. Success is the goal of what has become the ideal of everyone, this is a reality behind the reality that we experience in our daily lives. But how are we going to realize all that? I think, we will not get all that easily. Throughout the life we ​​have lived, of course there are obstacles and obstacles that are not as smooth as our minds. We are free in managing the strategy and designing some plans according to our desires, but every plan and design that we compile isn't necessarily applicable properly. When we want to act, of course, there are a lot of factors that we must consider, we can't just take action. We have freedom in making perceptions but we are limited in taking action, I think we can understand it in more detail based on our own experiences.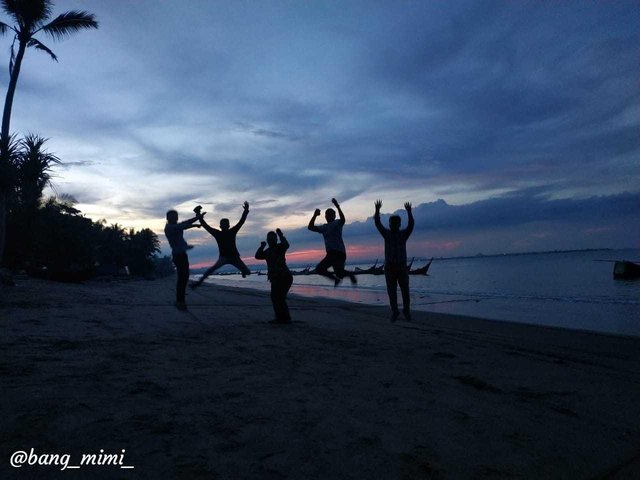 Indonesia
Maka berdasarkan faktor-faktor tersebut, kita harus cerdas dalam menghadapi semuanya dan kita harus punya strategi baru untuk menggapai kesuksesan yang pernah kita cita-citakan. Namun apa yang harus kita lakukan untuk meresealisasikannya? "Ikuti proses, bukan protes". Kita harus mengikuti dan melewati proses-proses tertentu, karena tidak ada hasil tanpa terjadinya sebuah proses. Setiap orang berhasil kerena proses, setiap orang sukses juga dengan adanya proses. Maka tidak perlu ragu untuk menjalani sebuah proses tanpa melakukan protes, karena protes hanya akan membuat perjalanan kesuksesanmu tertunda. Jika melakukan protes maka tandanya kita belum sepenuhnya siap melewati semuanya, secara tidak kita sadari kita telah menunda-nunda jalan kesuksesesan kita sendiri. Oleh sebab itu kita tidak perlu melakukan banyak protes terhadap suatu pekerjaan yang kita lakukan, ikuti saja proses yang berlaku sehingga dapat menunjang apa yang pernah kita cita-citakan itu segera terwujud.
English
So based on these factors, we must be smart in dealing with everything and we must have a new strategy to achieve the success we have ever dreamed of. But what should we do to realize it? "Follow the process, not protest". We must follow and pass certain processes, because there are no results without the occurrence of a process. Everyone succeeds because of the process, everyone is successful with the process. So there is no need to hesitate to undergo a process without protesting, because protests will only make your journey of success delayed. If you protest then the sign we aren't fully ready to go through everything, we don't realize we have postponed the way of our own success. Therefore we do not need to protest a lot of work that we do, just follow the process so that it can support what we aspire to be realized soon.
---