STEEMIT MOUAU MEETUP.
Good Afternoon Great Steemians, With great Joy in our hearts and with utmost gratitude, we present to you. STEEM MOUAU MEETUP.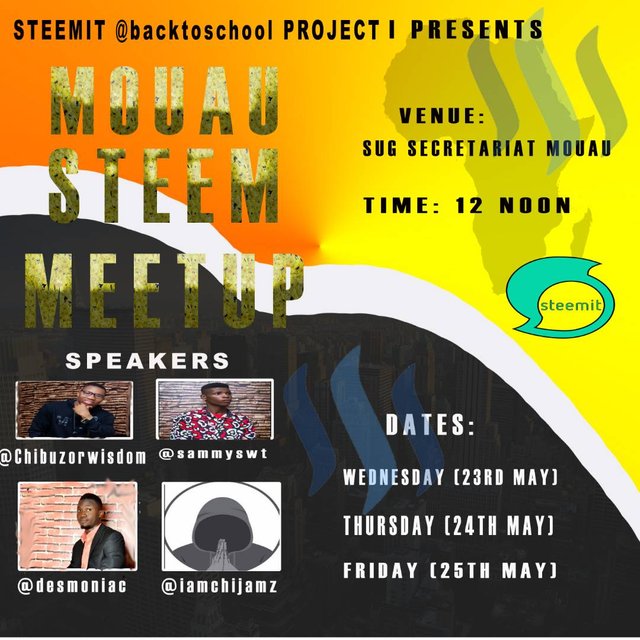 UMUDIKE ARE YOU READY?
It's going to be the first of is kind, The Students of Umudike are going to be exploring STEEMIT as the panacea to the economic situation of the country.
Highlights of the Event include:
Trainings on What Exactly Is Steemit!.

How to effectively blog and earn on Steemit.

Understanding what Steem Witnesses is and how they work.

A Call to Global Acceptance of STEEM currency.

Different Steem Exchanges Available to the Nigerian community.

The Ideology behind Backtoschool Project.
And lots more...
This Event is a 3 day event which will run from Wednesday 23rd of May till Friday 25th of May, 2018. and will be effective in ensuring massive recruitment and promotion of Steemit to the Students of MOUAU.
The Venue is : SUG SECRETARIAT, Michael Okpara University of Agriculture, Umudike.
Time : 12noon Daily.
You've not seen anything like it before.
Make it a date with us
---