Steemit in the top thousand global websites according to Alexa.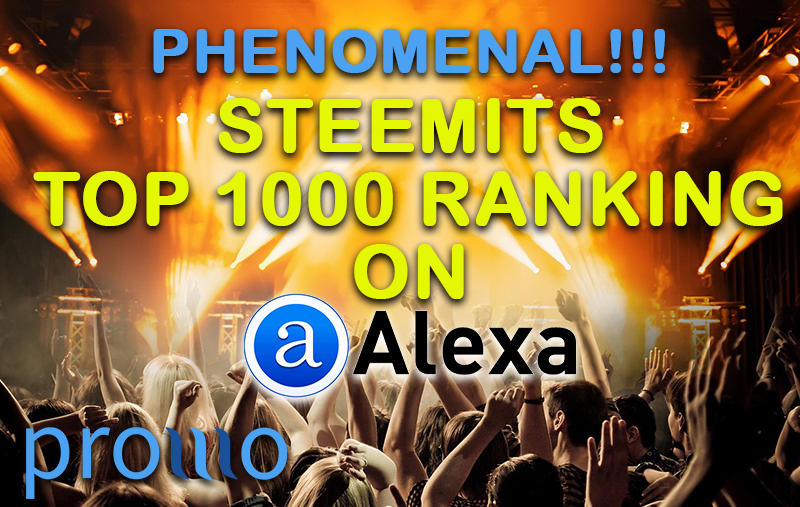 Last week, I had a conversation with the marketing manager for the upcoming London Cryptocurrency Show. As with most people who are interested in marketing, Search Engine Optimisation is pretty much the holy grail for them, and your Alexa ranking is one of the best ways to determine how popular a website is, compared to other websites .
I talked to her about how Steemit posts make for fantastic long tail keywords, and quite often are showing up in google searches, and how targetting your titles and images in your Steemit posts can end up getting a post high up on the first page of Google.
It also helps that posts here are well written using markdown, and Google really likes it. In terms of visibility, when we post here on the STEEM blockchain, it's got a pretty good chance of being able to be found by someone randomly doing a search. I will be talking about this in other posts coming soon, especially about how to maximise the chance of your post getting noticed....and what that might mean for being able to bring additional real value to the blockchain.
Getting ranked by Alexa in the top 1000 websites in the world is a real measure of success as to how Steemit is growing, especially as a less than two year old site.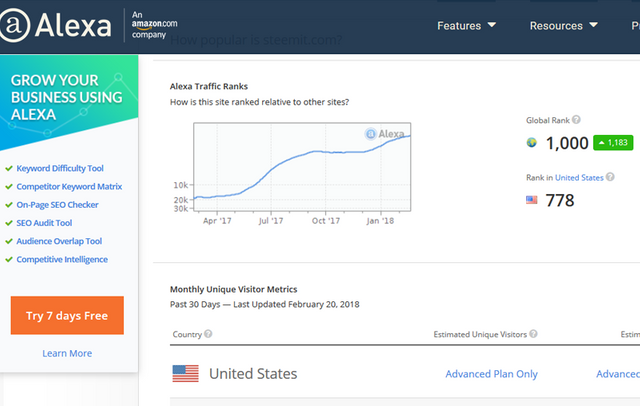 Now we need to keep it there. And that's done by adding more and more exceptional quality posts to the blockchain, and continuing to promote it.
And one of the really key messages to get out is that as an SEO tool, Steemit is a really awesome site to be on. I will be posting about this in the next few days to give a bit more information about how we can make this incredibly useful for promotional activities (obviously I'm talking about #promo-steem initiatives!) and what we can all do to help grow us even higher in the rankings.
For now, party on everyone. This is an amazing milestone to have reached in such a short time.
Love, light and laughter
Anarcotech x