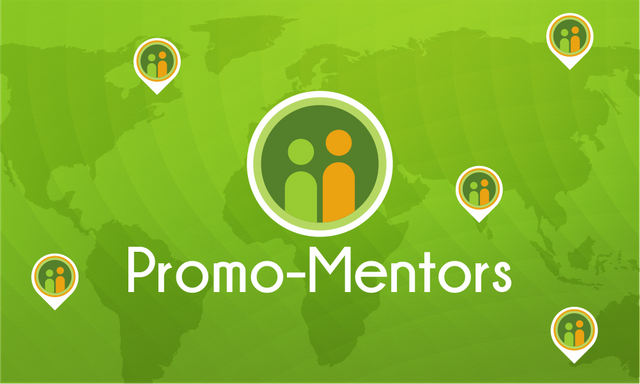 This is the first @promo-mentors post that I (@futurethinker) speak to you all directly. The reason I am writing this is because I want to let everyone who has an interest in Promo-Mentors to know what my thoughts are about the overall progress of the project. In this post I will talk about the weekly reports and the upcoming big update that our team has been working on. First I would like to start with a quote:
You must be the change you wish to see in the world

~ Mahatma Ghandhi
Taking leap
We all have our moments in our life in which we are presented with an opportunity. For me this has been blockchain. What I find amazing about the blockchain space is that it isn't just innovation as in "look I invented a new App or a new software that is much better than existing onces", on the contrary it is innovation that questions the current way of doing things. It is paradigm shift towards fairness, freedom and privacy. Bitcoin even though with its high transaction fees is able to challenge the financial system, which made banks and governments very nervous.
When such a great disruption is happening in the world, I can't sit on the side lines. How many times have we let opportunities slip and looked back and said: "I should've...". Which is why I made myself a promise to never be scared to dream big and with Promo-Mentors I and my team are going to dream big.
Before I announce our plan I wanted to give credit to many amazing entrepreneurs, yes real entrepreneurs that I have met on Steemit. In no particular order:
@Hightouch the founder of @fundition. Fundition is a crowdfunding platform that aims to disrupt the industry. If Hightouch and his team are not the epitome of the blockchain evangelists I don't who are. Fundition aims to take away the middle man by providing a peer to peer funding platform. organization. Kickstarter takes a 5% fee of the total funds raised and between 3 to 5 percent for payment processing fees if a project is successfully funded. Fundition will always take zero fees and above all it is a non-profit organization. Talking about disruption. See the video below of our interview with @hightouch.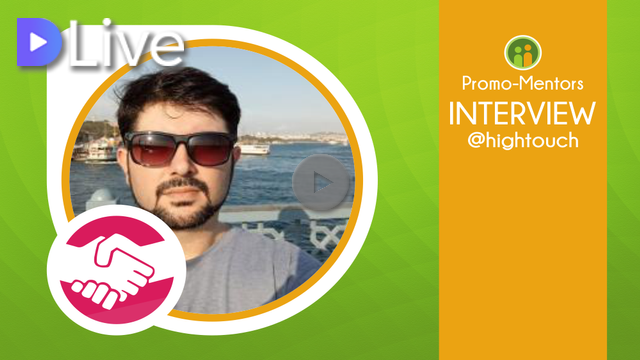 @Starkerz and @anarcotech who are creators of @oracle-d. These two have figured out how to harness to true power of Steem communities and make it valuable. With Steem in their hearts they have tirelessy travelled around the world to pitch to high stakes investors and have been successful in onboarding them. To me this is an amazing effort that needs to be recognized.
@Scipio the creator of @steem-ua. Ingenuity at its best. Solutions for the daily abuse on Steemit does not have to come from the Steem development only. But it come from community members themselves. With @holger80 he has created an algorithm that can distinguish Steemians who do quality work for the ecosystem from the spammers, plagarizers and the bots. And the best of all it doesn't look at the total amount of Steem Power somebody has.
@Mcfarhat the creator of @actifit. Mcfarhat is one of the most kindhearted entepreneurial minds on Steemit. Actific is an fitness mobile app that rewards people to move!. Any kind of movement is rewards, whether it is doing groceries, visiting your mom, letting out your dog. This is one of the projects that shows that blockchain can truly benefit people in terms of health. See the video below of our interview with @mcfarhat.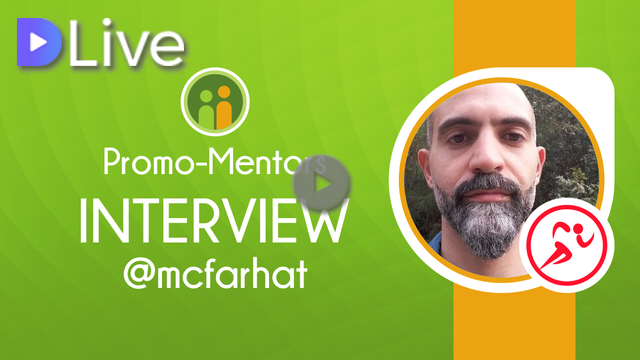 My vision for Promo-Mentors
What amazes me most about Steemit is the community that is so helpful and connected. In all my social media experiences I have never once tried to activily engage with a stranger. I always kept social media for my friends and family. When I came to Steemit this is different, I really got to know people and even got to work together with them on Promo-Mentors. People such as @kay-leclerc and @podanrj have taught me a lot about design, SEO and marketing that beats any online tutorials I have ever followed. This is when I got the idea of the next step of Promo-Mentors.
Education is one of the most valuable asset a human being can have. And I believe that education should be free and accessible for everybody. Internet has made information tremendously more accessible for everybody, however much can be improved. First of all information is spread all over the internet and in most cases it takes a while to gather the right information. Second, expert knowledge is available however it can be very costly. You can easily spend hundreds of dollars for pro online courses.
I believe that we can do this differently with the (Steem) blockchain. We can make (expert) information more organized and much cheaper.
This is my ultimate dream to achieve with Promo-Mentors and my team and I are going to take a shot at it.
Updates are coming
We have been working on this for the last two months and we are very exited to share our initial phase with you all.
In the mean time keep dreaming, keep Steeming.
Kind regards,
Futurethinker