Ideas for projects do not require large capital
Starting an emerging company has become difficult these days especially with fierce competition in several sectors and the presence of large companies that are difficult to overcome to get a market share. lack of capital available to entrepreneurs also makes it difficult to build prototypes of services or products and start marketing them to potential customers, So what about ideas for projects that do not need large capital and can be worked on without the need for long experience, or building complex prototypes to offer to investors.
Third-party sales, the term third-party sale, refers to persons who purchase products from distributors and resell them to customers after obtaining a profit margin, the traditional vision for this type of project includes the processing of a place to sell and buy products from distributors and shipping to the shop, and of course all the entitlements such as rent and staff, with the Internet; you can start this process without the need for all these efforts through a very small capital You can buy products from distributors through the Alibaba platform, a computer and an Internet connection will knock you from anywhere in the world and then resell the products on Amazon or eBay to any customer in the world, all this in your all at Home.
Teaching through the Internet, this type of project is suitable for teachers or people who have the ability to explain a particular subject, there are many platforms now that allow you to design and produce scientific material and then displayed on the platform in exchange for a sum of money directly from students, some These platforms have a profit margin for publishing their scientific material. You can also, through other platforms, tutor students directly and directly through Internet conversations.
airbnb
website. The site allows you to rent part of your home for a certain period in return for a sum of money, As in the case of a hotel, the site receives a percentage of your home's rent for the visitors. You can also contact those you know to manage the rental of rooms in their homes in return for a sum of money.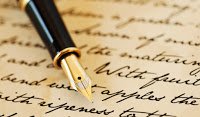 Writing is independent, writing does not need to navigate or work in certain places, all you need is an Internet connection and the ability to formulate specific content attractively, the types of writing vary from writing reports and press articles through writing marketing content and to write stories, regardless Considering the nature of the content you can market yourself through the Internet and get projects from customers from anywhere in the world.
Personal Services By choosing to do anything the customer needs to do as long as it's legal, you can think of people who do not have the time to plan their next vacation, bring their children to school, clean the house, or finish the routine. Organize the work of some people to help many customers finish their business that does not require direct intervention and get paid for it.
Marketing on social networks, no company is small or large these days do not need social networking platforms such as Facebook and Twitter to market their products or services.
The good news is that through a number of courses available on the Internet you can learn how to help these companies market their products through social networking platforms, and also help them to produce content for posting on these networks.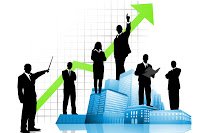 Accounting services, one of the obstacles facing entrepreneurs and small business owners everywhere in the world is to follow the day-to-day accounting work. Fortunately, these companies can not pay the accounting firms for their services. Therefore, the appropriate alternative is the independents who are able to do the same tasks. For much smaller amounts than large accounting firms, small businesses also need independent accountants with flexible working hours and can go to the company's headquarters once or twice a month to keep track of business.
I hope this article gets your admiration.