Small project.hope announcement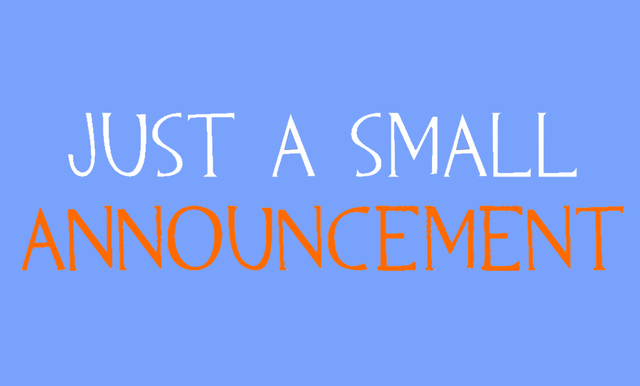 Hi guys
Just small announcement. Read it and please do not resteem this post. It's mostly to be read by all those authors who are part of project.hope.
As you all know, recently we've experiences escalation of conflict between Justin Sun and witnesses. I'm not going to discuss this topic, as it isn't main goal of this article.
I only wanted to underline, that within that period of time Steemit wasn't working well. Steemauto has been down and HOPE-bot wasn't working half of the time as well. Situation seem to stabilized already, however at this moment I've list of over 30 publications from our community to receive upvote. On top of that every day there is several new posts published within our hive and this list is currenly growing fast.
For the time being I'm changing voting power to 50% -> just to catch up little bit. I'm going also to curate using tipu (I'm managing 2 accounts with 8 upvotes there - each upvote worth >130k SP).
I'm only letting you all know about it, so you would not be surprissed to see only 50% upvote on your current publications. Within 2-3 days everything should go back to normal.
IMPORTANT:
do not resteem
please write anything in comment section like "confirm / okey / got it / read it" etc. - just enough so I would be aware who read this post and who didn't.
Yours
@crypto.piotr
---
cc:
@reinaldoverdu, @the01crow, @block.token, @ajewa, @henry-9ja, @solarwarrior, @oluwatobiloba, @phgnomo,
@futurekr, @mojubare, @ojerinde, @frederickbangs, @carlos84, @eni-ola, @ben-edom, @tomlee, @cryptolohy7,
@josediccus, @vlemon, @hardaeborla, @solarwarrior, @ritxi, @blockchainfo, @achim03, @lanzjoseg, @fucho80,
@neavvy, @juanmolina, @jadams2k18, @machnbirdsparo, @honarparvar, @guruvaj, @alokkumar121, @devann,
@edgarare1, @flash07, @djennyfloro, @culgin, @spirajn, @varioso, @gandhibaba, @forykw, @reverseacid,
@focusnow, @ulqu3, @tysler, @yonnathang, @pedrobrito2004, @cadawg, @gbenga, @thetimetravelerz, @chireerocks