Thanks to Steemit, our project raised $160 for an African community project!!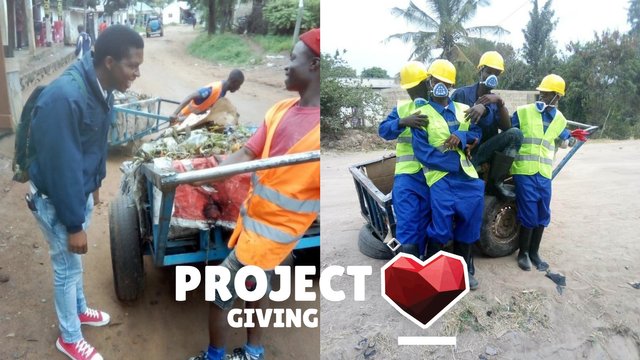 ---
We are glad to be able to share with our followers that Project Giving, through the power of blockchain, was able to raise and send $160 to Yokaenso, a small African community based environmental initiative in Tanzania!
Project Giving raised this money by writing blogs on Steemit and sending 100% of our author payouts to Yokaenso. This allowed them to purchase new working clothes, helmets, air masks and gloves which will help them a lot in their goal of collecting community waste and promoting sustainable living.

In the post below, I will show exactly how these transactions took place.

A huge thank you to everyone who helped us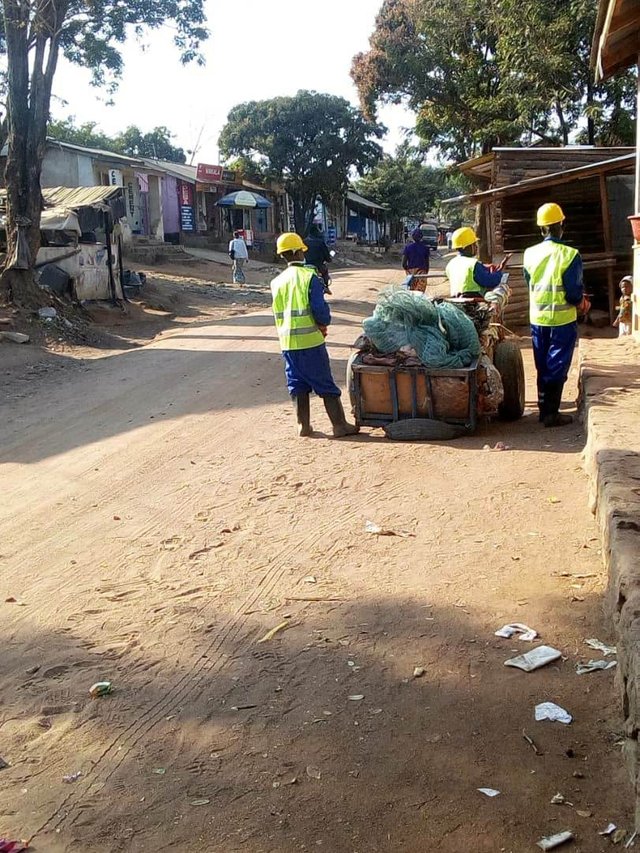 Yokaenso volunteers collecting community waste using their sponsored gear!
Before I go further into this accountability post, I first wanted to extend a huge thanks to all our team members who helped make this project a reality! In no particular order, thank you to: @mountainjewel, @travelgirl, @tristanoliff, @artizm, @kymio, @leebaong @maverickinvictus, @mnallica, @raj808, @tifaong, @travelling-two & @wanderlass! Without all of you, this would not have been possible.
I also wanted to give thanks to our sponsors who were instrumental in helping us conduct our fundraising. These were @SndBox and their fantastic summer camp program, @fundition who are the OG for Steemit based fundraising, and @comedyopenmic for always keeping a smile on our faces. Finally, I would like to thank all the people who upvoted our posts and helped raise money for Yokaenso. It was thanks to all of you that this was possible!

Accountability
Moving on to the business side of this post, the funds which were sent to Yokaenso were extracted from our Project Giving account on November 4th, 2018. The funds taken out (which consisted of 100% of all author rewards for Project Giving) equaled 69.00 SBD & 87.00 STEEM.
Using blocktrades, this was converted into ETH which on the 4th of November equaled 0.3178 & 0.3254 ETH respectively. Once in my online coin account Quadriga CX, I converted this ETH into Canadian Dollars (rate of day = 282.01 CAD to ETH) which gave me a final amount of $180.52 Canadian which I could send to Yokaenso.
I then used Western Union to send the money directly to the founder of Yokaenso and paid a flat fee rate of $20 for the transfer. This meant that the total amount of money sent from Project Giving to Yokaenso was $160 Canadian or 264,181.78 Tanzanian Shillings!
Below is confirmation of this transfer from Western Union: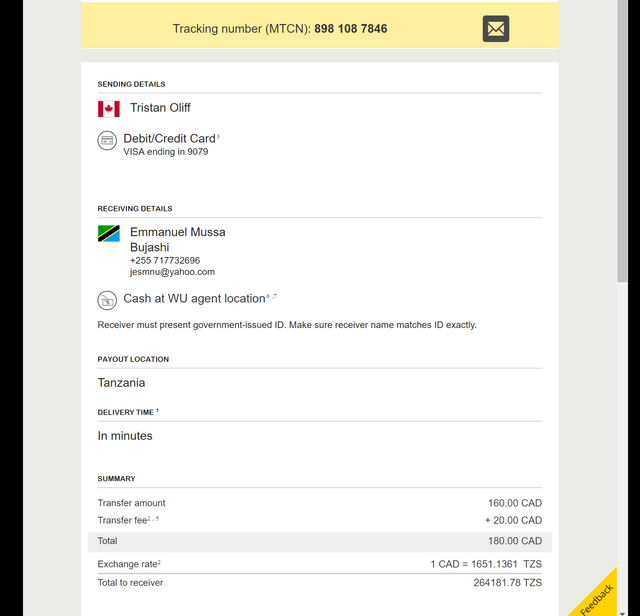 Conclusion
Before I conclude this post, I would like to take the opportunity to once again thank all the amazing Project Giving team for bearing with me while I finalized this transfer and for all the hard work they put into making this project a reality.
When I conceived this project in April of this year, I would never have guessed it would be such a roller coaster journey trying to complete our first fundraiser. But, now that our mission on our first fundraiser is complete, I could not be prouder of our achievements in raising this money and using the power of blockchain to help those in need around the world.
---
Thank you for all your contributions,
Tristan Oliff - Project Giving Founder