CryptAssist: Don't overlook this amazing project check out what made it different
How will you feel seeing solutions to some common problems face in Cryptocurrency space? I have seen many ICO project that had failed many time after having the intention to come out the Crypto space and showcase the solution they want to solve but still funds can not be raised also no audience or investors to participate on their project. What might have been the cause for their failure? Will you be happy to see some common problems solved with a project called CryptAssist?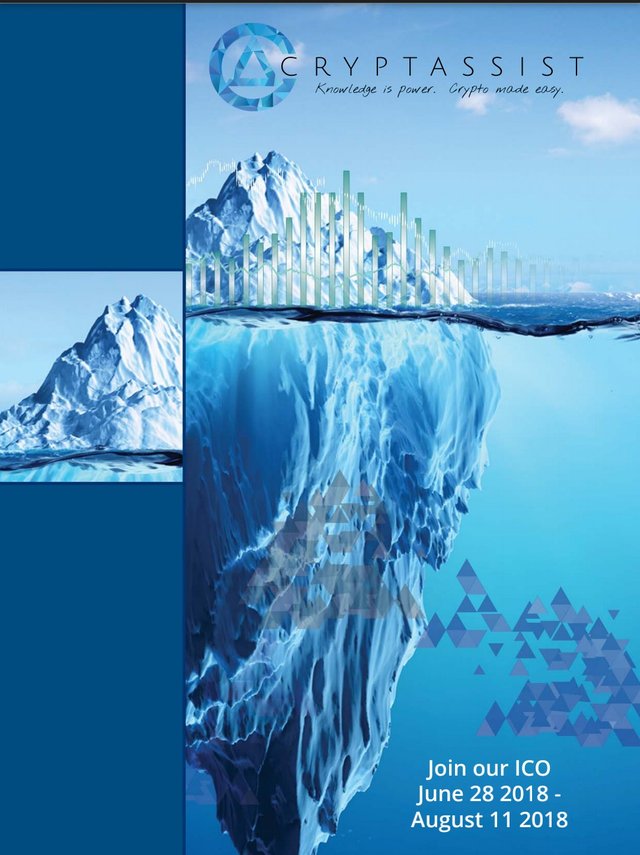 Let me begin by telling you why CryptAssist project is good for everyone whether we are expert or novice in the era of Blockchain technology because Blockchain is taking the world.
Seeing majority of ICO which has failed was launch by newcomers who have very limited knowledge of the online marketing techniques and do not understand the need for continuous auditing, measurement and reporting to improve their ICOs. To avoid this problem you need CryptAssist to help you out. CryptAssist ecosystem was created to give the rightful information, tools and techniques to be used in any area of Cryptocurrency whether you have an ICO project to be launch. CryptAssist is here to help you out by carrying out a thorough screening process of all aspects of the project to ensure that the structure which you have is comprehend and can function as proposed.
There are some features that interest me the more about CryptAssist project. CryptAssist debit card that will allow user to convert top 50 Cryptocurrencies into CTA and then into fiat and this card can be used worldwide. CryptAssist will develop their own fully licensed spot exchange to offer user an equalied trading experience. This is exchange will function as any other ones. CryptAssist CryptoGo can coordinate ICO airdrop at any specific location wanted. CryptAssist platform will be the CryptAssist ICO assistant. The platform will help ICO project founder to raise their capital and lunch their ICO successfully. CryptAssist have a mobile app which will alert when to buy and sell Cryptocurrency.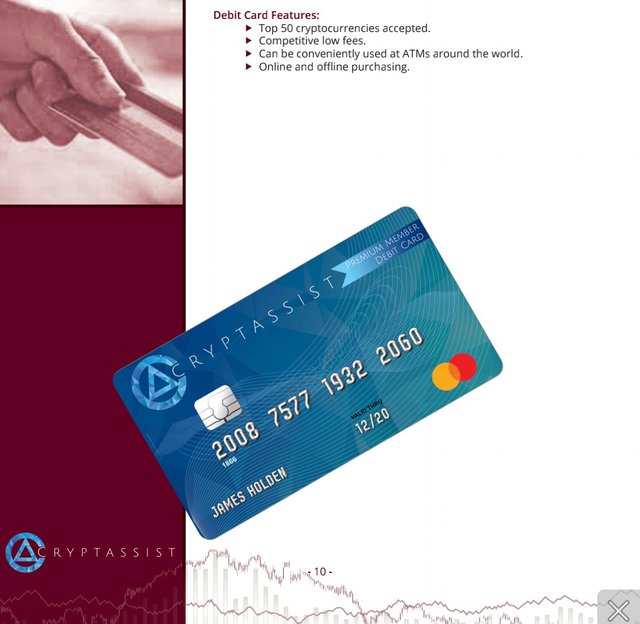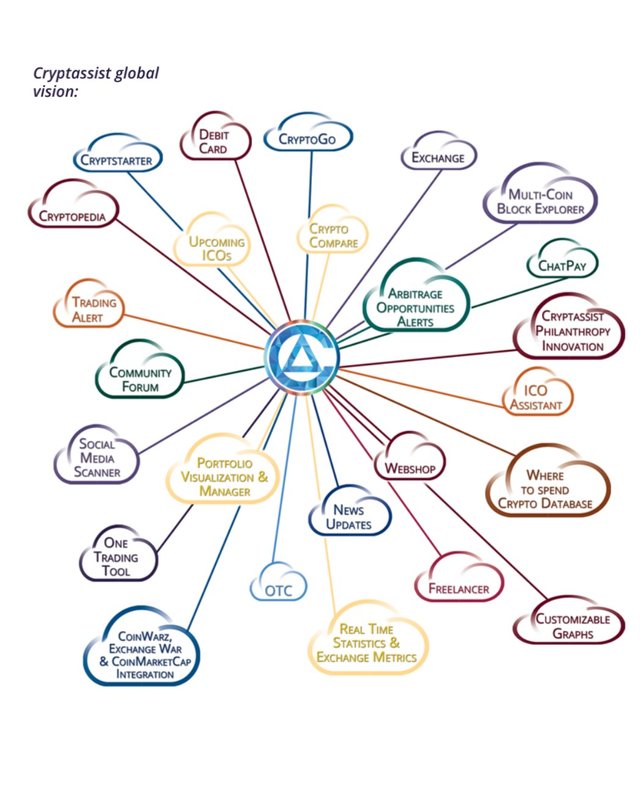 TOKEN SALES INFORMATION FOUND BELOW
Price per token 1CTA=0.05 USD
Hard cap: $236.25 million USD
Soft Cap: $36.98 million USD
You can purchase CTA token with the top 100 cryptocurrencies listed on coinmarket, Fiat and Bank Wire or PayPal.
In my opinion, get involved in this project regardless of the knowledge you have in the Cryptocurrency space before, they are here to help you the more.
FIND OUT MORE DETAIL INFORMATION BELOW
Site: https://www.cryptassist.io/
Whitepapar: https://www.cryptassist.io/assets/downloads/whitepaper.pdf
Facebook: http://www.facebook.com/cryptassistcoin
Twitter: http://www.twitter.com/cryptassistcoin
Written by: Emmax
https://bitcointalk.org/index.php?action=profile;u=2157595