PROJECT - ATLAS UPDATE :Enumivo SOCIAL Campaign Results and analysis.
The Enumivo project campaign ended yesterday Feb 1st with the atlas community making the outreach activities and awareness yet again fun filled with lots of lovely exciting posts and tweets, much of enthusiasm from the team,all the way from Twitter to Facebook, Instagram and to memo cash,it was indeed awesome with lots of stuffs to post and share across other platforms and images that accompanied those posts.
THE OFFICIAL HASH TAG REMAINS #EnuUbi
Campaign started on January 28th to February 1st
The project atlas has made it there priority and responsibility to promote the whaleshares platform second week for five days of every month using its community crowd force on social media
The date of our next campaign would be announced Tomorrow [Feb 3rd]
Get prepared and join the force on promoting the smoke project
We have in mind in the future that the block rewards generated from our Blog posts or through block rewards from our witness nodes on. smoke.io/whaleshares and on. Enumivo , some of this would be channelled to running paid Ads on social platforms and in crypto websites with much traffic as we keep building and securing the networks respectively.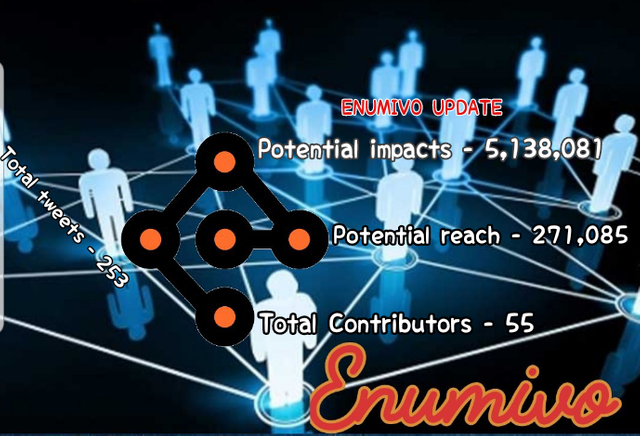 Now to the whaleshares campaign analysis
This campaign was carried out on Twitter, Facebook, Instagram and memo cash,
Twitter - Only 10persons participated
Facebook - Only 2 persons participated for 5days
Instagram - Only 2 persons participated for 5days
Memo cash - Only 1 persons participated for 5days
Turn out from the community was low this week and might be the cause of our low reaches of Potential reach - 271,085, lets see how this months turn out to be
Thanks to everyone on atlas team who participated to start the awareness and people who later joined.
there are no known tools yet to pull results from Facebook and Instagram yet - so this analysis is based on Twitter 100%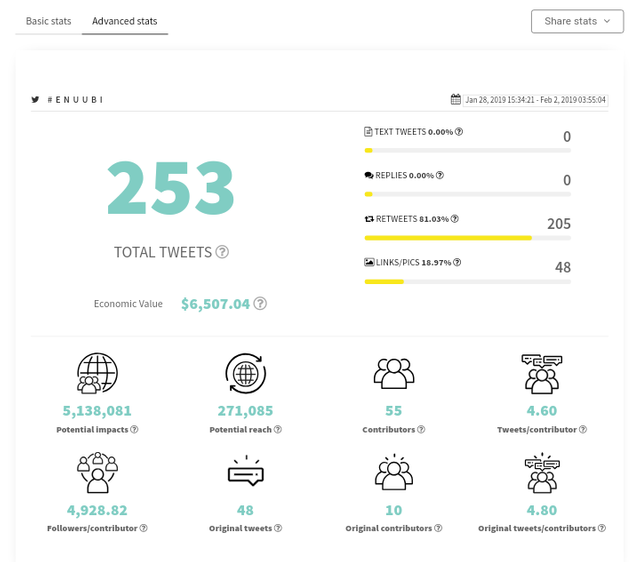 Potential impacts - 5,138,081
Potential reach - 271,085
Total Contributors - 55
Original Tweets- 48
Total tweets - 253
Original contributors - 10
For more Twitter activities about #EnuUbi Click Here
Analysis was pulled and analyze using TWEETBINDER
Thanks to everyone who added value one way or another on this campaign and to the project atlas.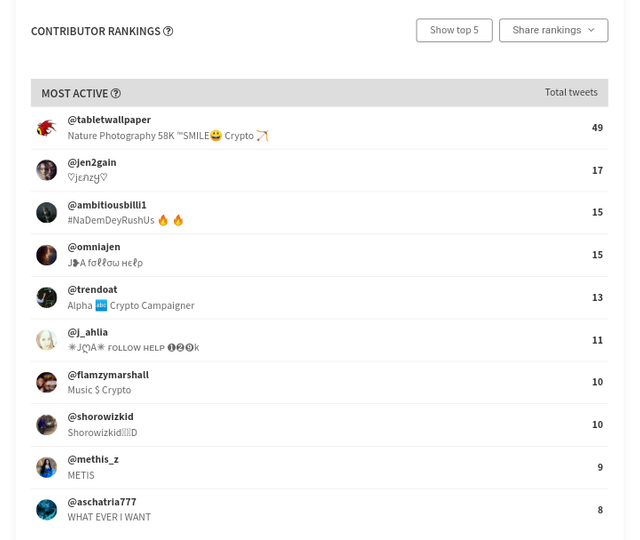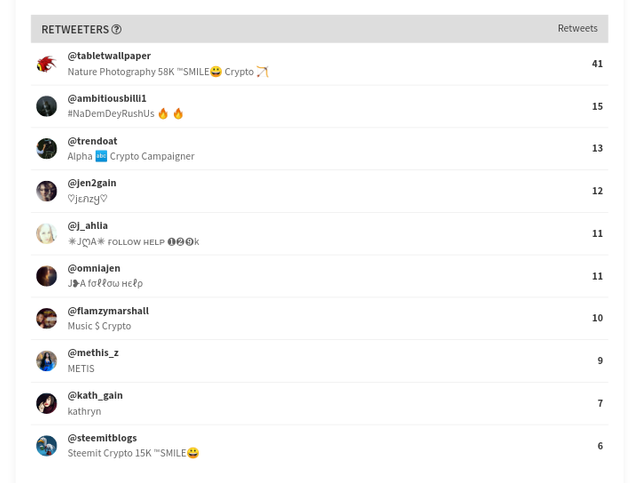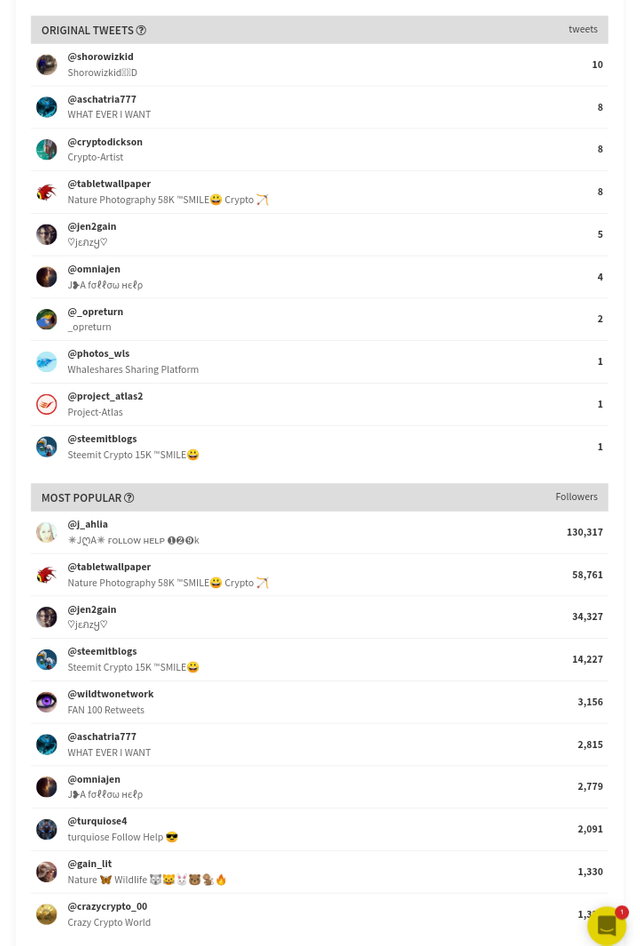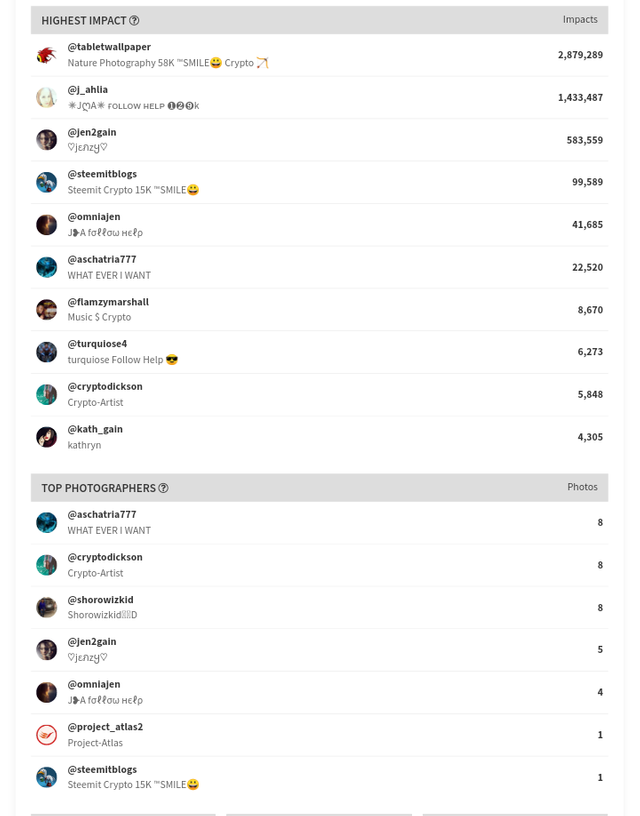 More about the project atlas.
https://www.projectatlas.info
If you have 500 Twitter users and above join us.
If you are a Facebook user, join us.
if you are an Instagram user, join us.
if you are a memo cash user, join us.
if you are a reddit user, join us.
Others specify to join us.
Authored by @marshalllife
Do your love what we do? And You do love to support Us? !!! Give us your witness votes on this projects.
Whaleshares
We @project-atlas is running a witness node on whaleshares and we need your support. Kindly consider giving us your witness vote by clicking on this link https://whaleshares.io/~witnesses and using your private key to lock in your votes.
Smoke
If you are on the smoke platform and love what we do on promoting the smoke network - kindly support us and consider giving us your witness votes.
On https://smoke.io/~witness (vote @project-atlas)
Enumivo Blockchain
We are block producer on the Enumivo project, a fork of Eos chain with the envision Of deploying A UBI dapp in the future for humanity.
You love what we do? kindly vote our BP. @projectatlas
Our road map
More about our future road map and how we planned to channel our block rewards if each platform ls to running paid ads on social media's like Facebook, Instagram plus more info about our promotional dapps read here
NOTE: @project-atlas is hiring people with various skillsets that would help to improve the platform.
More here kindly check at [we are hiring] section on http://www.projectatlas.info
---
For more info
Website: www.projectatlas.info
Mail: [email protected]
Discord: https://discordapp.com/invite/6wQR7nG
Facebook: http://facebook.com/atlasProject1/
Twitter: http://twitter.com/Project_Atlas2
Google+: http://plus.google.com/Projectatlas4
Instagram: http://instagram.com/Project_Atlas2
Smoke: http://smoke.io/@project-atlas
Steemit: http://steemit.com/@project-atlas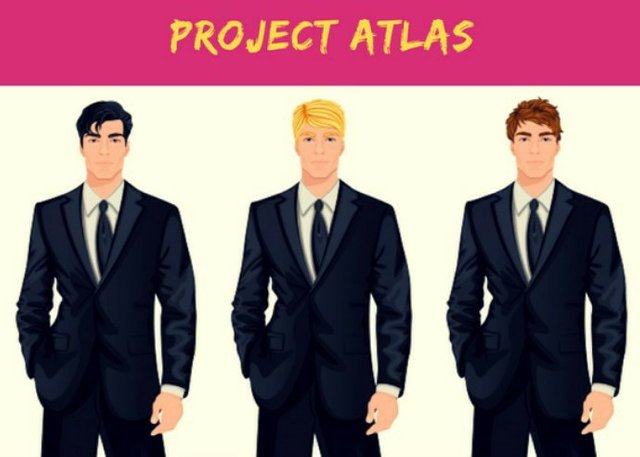 ---
To many promotion is scary
But to us it's a fun filled fun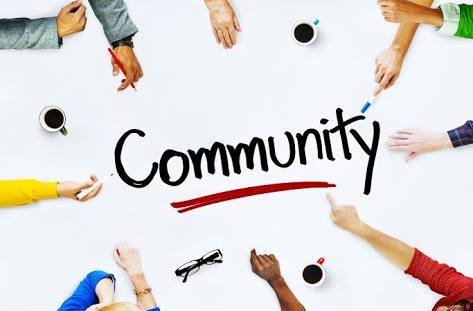 ---
---
And may the atlas force be with you and us.
THE ENUMIVO PROJECT ENDS TOMORROW [FEB 1ST] JOIN US AND EARN REWARDS
The atlas Enumivo social media campaign - Join us and Earn whaletokens to build up your whalestakes
..
ATLAS TEAM, CONTENT CREATORS,OUR DISCORD CHANNEL AND HOW TO LEVERAGE IT.
THE FULL ANALYSIS REPORT OF THE ATLAS WHALESHARES CAMPAIGN FROM 21ST TO 25TH