PROJECT ATLAS SMOKE CAMPAIGN UPDATE - "Embrace your self" NEW PROMO NEWS
This blog post is also posted on our official smoke account @project-atlas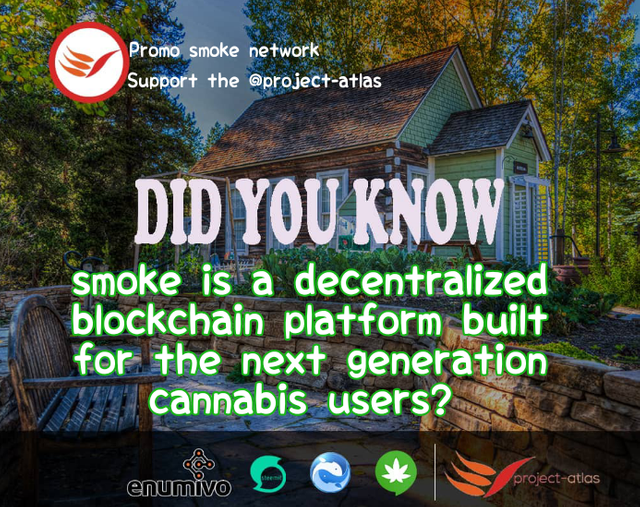 Hello Dear Smoke community!!
Have you heard?
Well, if you haven't, no fear as the trumpet has just been sounded for the Project-Atlas second Twitter monthly campaign
Starts 4th feb and ends 8th.
Guess what?
It's about to get alot smokier than you can ever imagine.
Smoke one, Smoke all, come one, come all, for your immense support will be needed on the following Twitter Hash Tags: #Smoke #Cannabis #CanSmoke #Dpos
Note
The smoke Twitter campaigns we the atlas community initiate on social medias for wider audience and to reach more likely minded marijuana enthusiasts like us might not be how you envision it to be, but we are working harder than you could imagine to see our efforts yield more results and blossom. everyday we are strategizing with numerous ideas, plans, so as we grow and learn more, we shall auto roll out some tools and motions that will help us on promoting and marketing the smoke platform properly but for now, all we ask is for more support from the smoke community and we hope we could count on you guys.
Our previous Twitter campaign for smoke
Our previous smoke Twitter campaign that happened January 14th to 18th saw us with a lot of potential reaches and social impacts
5,940,614 Potential impacts
1,025,116 Potential reach
104 Contributors
Read more about it here
So here we go again, trying to create more media presence and awareness,This time we hope it hits more further range and users than the previous.
You can join us on our discord and get rewarded with valuable tokens listed below.
Choose the desired tokens you would want to get rewarded with, This are tokens supporting the atlas smoke campaign.....
Our previous crowd campaign for the smoke network and the outcomes……
Our direct links to our Twitter activities.
Check out these search results: https://twitter.com/hashtag/cansmoke?s=09
---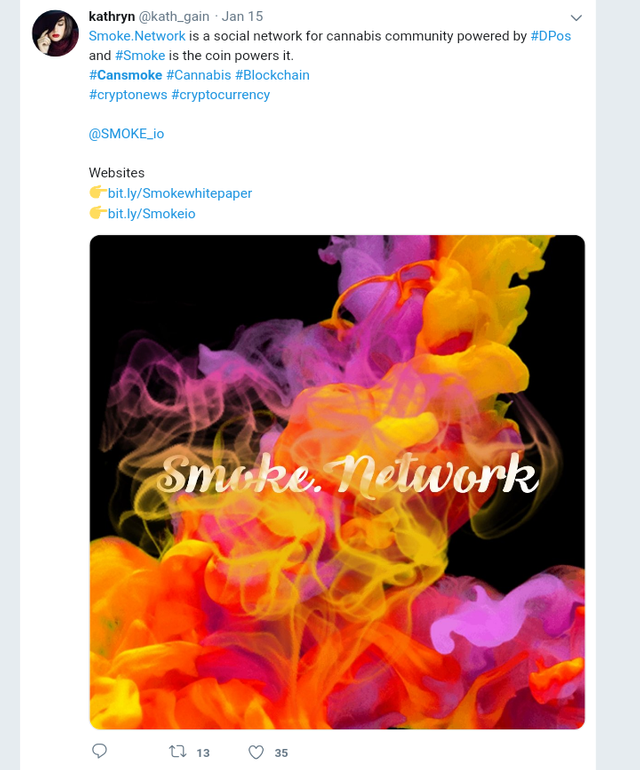 **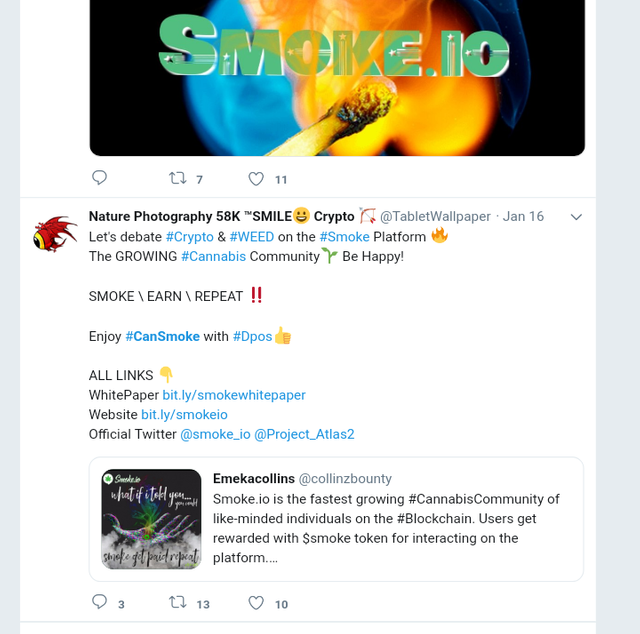 ---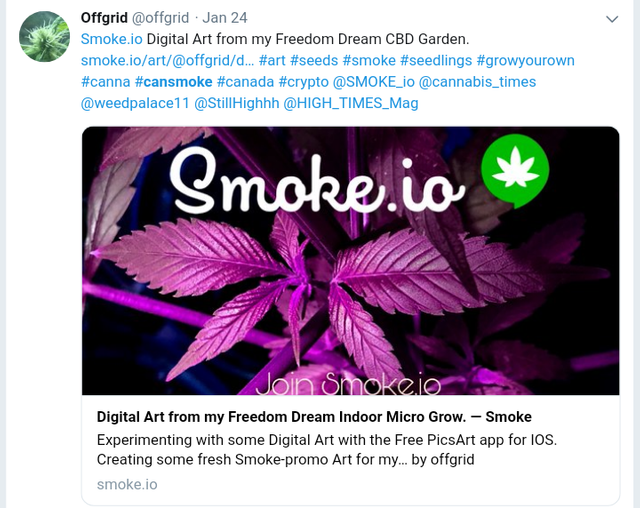 ---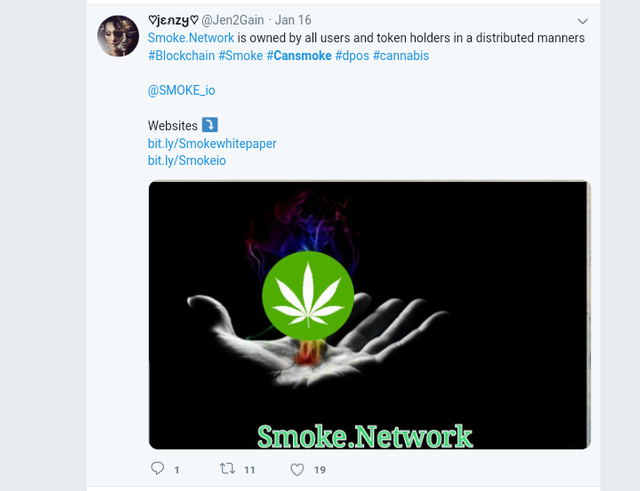 The atlas smoke campaign is endorsed by the beyondbitcoin team - brought to you by the atlas project and initiated by the atlas community
---
Do your love what we do? And You would love to support Us? !!! Consider Giving us your support votes on this projects.
More about our BP and Road maps
https://www.projectatlas.info/future-and-bp
1. Whaleshares
We @project-atlas is running a witness node on whaleshares and we need your support. Kindly consider giving us your witness vote by clicking on this link https://whaleshares.io/~witnesses.
2. Smoke
We are BLOCKPRODUCERS On the smoke platform, if you love what we do on promoting the smoke network - Kindly consider giving us your witness votes.
On https://smoke.io/~witness (vote @project-atlas)
3. Enumivo Blockchain
We are block producer on the Enumivo project, a fork of Eos chain with the envision Of deploying A UBI dapp in the future for humanity.
You love what we do? kindly vote our BP. @projectatlas
Our road map
More about our future road maps and how we planned to channel our block rewards on building a promotional dapp and on running Ads on high user base websites like Facebook/Cojntelegraph and CMC in order to drive traffic to this network, plus more info about our promotional dapps read here
NOTE: @project-atlas is hiring people with various skillsets that would help to improve the platform.
More here kindly check at [we are hiring] section on http://www.projectatlas.info
---
For more info
Website: www.projectatlas.info
Mail: [email protected]
Discord: https://discordapp.com/invite/6wQR7nG
Facebook: http://facebook.com/atlasProject1/
Twitter: http://twitter.com/Project_Atlas2
Google+: http://plus.google.com/Projectatlas4
Instagram: http://instagram.com/Project_Atlas2
Smoke: http://smoke.io/@project-atlas
Steemit: http://steemit.com/@project-atlas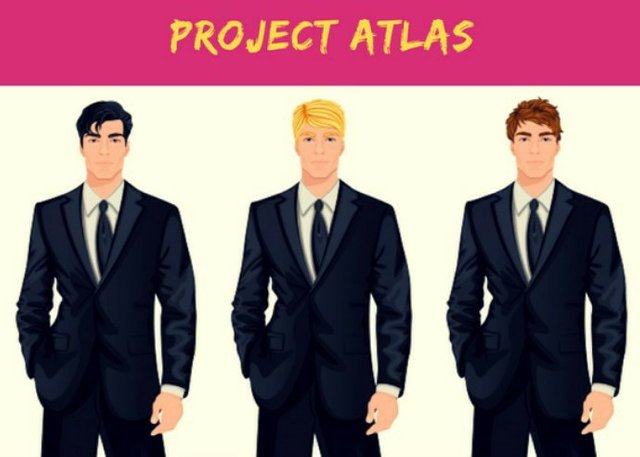 ---
To many promotion is scary
But to us it's a fun filled fun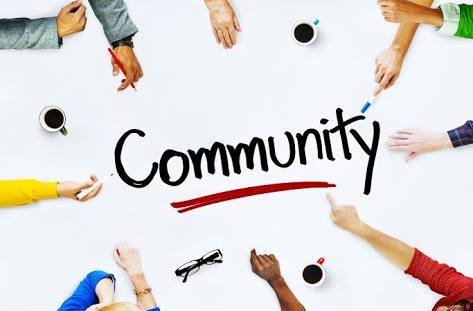 ---
---
And may the atlas force be with you and us.
PROJECT - ATLAS UPDATE :Enumivo SOCIAL Campaign Results and analysis.
THE ENUMIVO PROJECT ENDS TOMORROW [FEB 1ST] JOIN US AND EARN REWARDS
The atlas Enumivo social media campaign - Join us and Earn whaletokens to build up your whalestakes
..
ATLAS TEAM, CONTENT CREATORS,OUR DISCORD CHANNEL AND HOW TO LEVERAGE IT.