Enumivo painting and community By @Tezzman
A new abode! (Enumivo).
Happy New Week Guys,
I'm here today with a new info that is currently giving me joy. There's a community called Enumivo.......
---
A Better Place for Humanity.
I got to know this community (Enumivo) with the help of @marshalllife. The community happens to be a crypto community just like steemit but there are differences, that doesn't make it the best but makes it more unique.
Enumivo is a community that respects you for being human, and also pay you for being human. Isn't that weird? I'm currently pushing more closer into this community because their aim and ambition seems to be this very one that tallies with my philosophy.
No human deserves free money, and it doesn't mean you need to stress your muscles to make wealth. - Nucleus.
---
There's something myself and @marshalllife call V4V meaning - Value for Value. This community isn't ready to give you free money but they gave UBI (universal basic income). For you being human alone, you're qualified to have access to UBI but is it free money? No! You're human, and in one way or the other You should be able to add value to the community, or don't you think so? If you do think so, then you're about to belong to ROE. What's ROE? It simply means Republic of Enumivo. Once you have access to ROE, it means you're now a citizen of Enumivo! Or better still, you're now an Enumivian.
---
I've seen more or little that this community can do to impact lives and I'm also yet to see many things they can do but even at that, what can I do too to add value to the community? I told myself "Art"!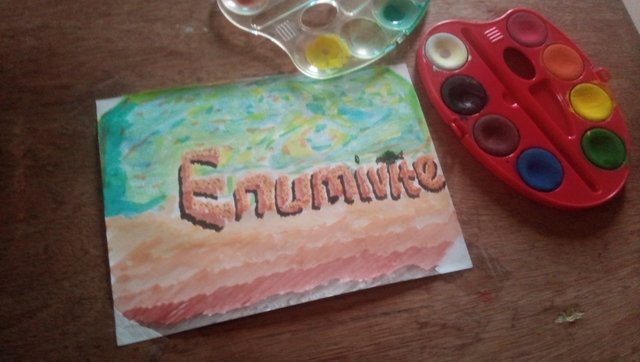 Not Enumivite but Enumivian!
I made this painting some hours back, not knowing that every citizen of Enumivo is called Enumivian, I was thinking I could bring up a name but then, after making the painting, I got the info that we're Enumivian, and so be it!
That's not all, stay tuned and see me bring up some other paintings for the growth of the community. In few hours, the Enumivian painting should be ready. 😃
If you think and wish it's time to know more about Enumivo, you can do these -
Visit
Enumivo.com
Enumivo.org
Telegram
You can go ahead and ask questions there, and I'm sure you're going to love the community for life!
I can't stop thanking @marshalllife, he's a wonderful man on the blockchain and he's got his own wonderful project too called Project-Atlas. Let's all help him because it's all our project, and the growth of the project should be our priority. Thank you all. ☺
This same content can be found here.
This Article was written by @tezzman and automatically rewarded with 300Lifecoin -the project endoses and rewards content creators, professional writers who uses the project atlas social account as a gallery to showcase their materials and contents to the world
authored by @tezzman and edited by @marshalllife
You wish to support Us !!! Give us your witness vote
We @project-atlas is running a witness node and we need your support. Kindly consider giving us your witness vote by clicking on this link https://whaleshares.io/~witnesses and using your private key to lock in your votes.
And if you are on the smoke platform and love what we do - kindly support us.
On https://smoke.io/~witness
Our road map
More about our future and road map plus more info about our promotional dapps read here
NOTE: @project-atlas is hiring people with various skillsets that would help to improve the platform.
More here kindly check at [we are hiring] section on http://www.projectatlas.info
---
For more info
Website: www.projectatlas.info
Mail: [email protected]
Discord: https://discordapp.com/invite/6wQR7nG
Facebook: http://facebook.com/atlasProject1/
Twitter: http://twitter.com/Project_Atlas2
Google+: http://plus.google.com/Projectatlas4
Instagram: http://instagram.com/Project_Atlas2
Smoke: http://smoke.io/@project-atlas
Steemit: http://steemit.com/@project-atlas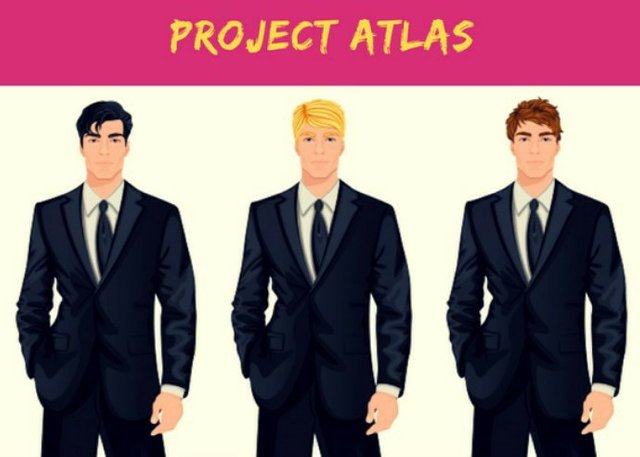 ---
To many promotion is scary
But to us it's a fun filled fun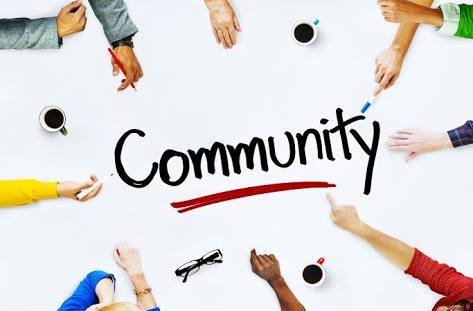 ---
---
And may the atlas force be with you and us.
Project Atlas whaleshares campaign update-Join and support us on creating awareness all over the social verse.
The Project-Atlas whaleshares campaign starts tomorrow 21st - participate and earn LIFECOIN

PROJECT-ATLAS CAMPAIGN SMOKE ON TWITTER SECOND DAY{DAY2
JOIN AND SUPPORT US ON THE SMOKE TWITTER CAMPAIGN