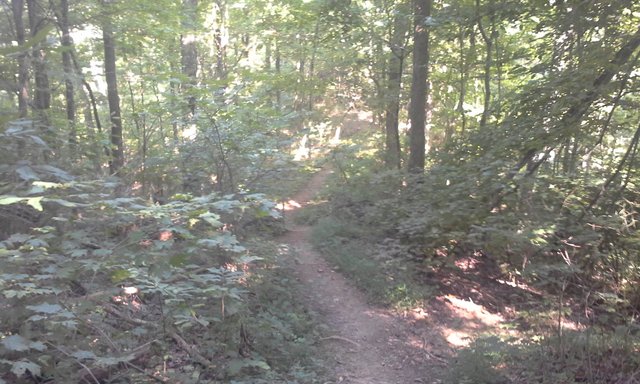 I always had difficulty asking for help growing up. I was so caught in this delusion that seeking clarification and deepening understanding was a sign of weakness, that it would expose that I wasn't smart enough. Yes, you can cut through and assume I have a long history of beating myself up, but we should all acknowledge the strength that asking questions can provide. Without asking a question, solutions are not discovered; progress does not grow from complacency and ignorance. I can attribute my previous thought patterns with identifying my locus of control on my life, necessitating a curiosity and flexibility to be self-sufficient through academia. But the real world has been in my face for 5 years now, only temporarily postponed with graduate studies, and I had to admit my defeat. I had been so concerned with how I was being perceived by others that it was distracting time and energy from understanding myself. Discarding an ego is a fantastic crash between humility and freedom; mourning investments in the past while looking forward with such promise.
One of the areas that I finally allowed mental space for was philosophy and the need for a personal morality to achieve peace with existence. Stoicism provided a challenging but impactful lesson in the form of reading a book. We are asked to consider a book labeled @thisismework (insert yourself here)'s Life and it contains everything that you've done, to now, and the book comes to an end. Ask yourself,
What did you wish you had read?
This is the jumping off point. Because when moving yourself back into the author role, rather than the temporary reader, you realize that the book doesn't have to end there. You can return to a favorite character from the past, you can accept a new journey, you can slay the beasts nipping at your heels. For me, the jumping off point was the realization for that I was not fulfilled providing direct patient care and needed to change my daily experience. While I enjoy problem solving, the counseling and other mental weights often follow me, as well as the often obscured pieces to the complex puzzle of an individual's health. As someone who drools over the idea of crossing something off a to-do list, I found that individuals are not solvable and that frustrates my brain. I do not see this realization as being a coward, a fraud, a failure; it's just me. Had I considered my generally low empathy, my tendency to want to fully understanding my outcomes before choosing, my personal weight on autonomy in choices, I would have identified that this as not an ideal career path and not pursued it. But my love for language and food, fascination with the human system and vision for a life full of learning can still be put toward a larger goal of progressing the healthcare system.
I have been developing a personal brand as a corporate consultant that takes me one step removed from the emotional baggage of direct care, while still utilizing the specialized skills and knowledge I paid borrowed a pretty penny for (trying to get it paid back). I am selling my services as a convenience, focusing on a main project that is an impending change for these companies that often don't have someone with my expertise. I have my audience, I have identified their pains, I have my knowhow…
I just need clients.
And this is where I am asking for help. I have been working to develop an online presence through blog interactions and a contact form, but I need to begin initiating some direct marketing. I have drafted email and phone cold calling scripts on which I would like some input. I will be creating some community resources on the global healthcare initiative and I will be sharing them on this platform to help secure this important information onto the blockchain and reach a far wider audience than I could achieve otherwise. After I share posts about the subject, I will be seeking advice about how I am advertising and engaging the community. Any and all considerations or connections that can be made with experienced marketers and B2B sales savviness will be enthusiastically accepted.
(Y)ours,
ThisIsMeWork