My Best Posts About Productivity – 10 Posts to Boost Your Effectiveness!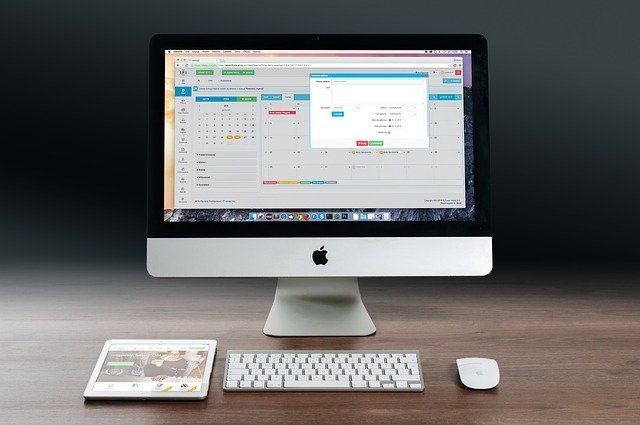 Wouldn't it be cool if you could get more done in a day?
Well, chances are unless you're already optimized to the hilt, you could be getting more done in significantly less time, while having fun and enjoying a social life.
Not sure how? No problem!
In this post, you'll be pointed to several great resources that will assist you in discovering how.
Post #1 – Priority vs. Productivity – Which is More Important?
What is productivity?
We need to be able to define what it means to us before we can even measure it.
For most creatives and creators, it means getting the right things done, not just getting things done. So, it's necessary to identify what the right things are before you even begin work. Otherwise, you might be losing time to texts, emails, social media, and other distractions that don't add much value to you.
Discover how you can best prioritize your tasks and be more effective overall.
Post #2 – How to Stay Organized with Your LifeSheet
A LifeSheet is a digital tracking system (usually a spreadsheet) you can use to keep your life organized.
At the outset, it's worth pointing out that I did not come up with the concept, but I link to its author's course in the post.
If you're a blogger, you might keep a log of your post ideas in your LifeSheet. If you're an affiliate marketer, you could create a register of all relevant links (your unique affiliate links as well as links to payment dashboards). If you're a frequent traveler, you could keep track of relevant dates.
There are many worthwhile possibilities. Check out this post to discover more.
Post #3 – How to Set Up Your YearSheet & Leverage it to the Max
How often do you stop and take time to think about your freelancing career or business from the perspective of an executive?
As a creative or creator, it's so easy to get caught up in the creating that you forget to take an honest, sober look at what it is you're ultimately creating.
If you have plans of monetizing your hobbies and passions, I would argue that it's critical you take some time out each year to consider, from a high level, changes you would make to your enterprise to purge the bloat and improve upon proven ideas.
A YearSheet is a high-level document guiding your business. If working on projects is like mopping the deck, developing your YearSheet is like steering the ship.
Post #4 – How to Stay with an Idea Until it's Finished
So, you've got lots of great ideas. I guarantee you're not alone in that.
But trying to decide which idea to pursue can be a struggle. And by the time you've finally decided what to work on, you may find yourself distracted by shiny objects.
In this post, I share several tips that have worked for me in staying with an idea until it's finished.
Post #5 – Master This & You Will be a Productivity God
The secret of your future is hidden in your daily routine. – Mike Murdock
This post is all about how to set up your routine.
It may seem boring, and you may even find it challenging to keep to a routine. But you will get better results in your projects and in life if you're consistent in executing against a sustainable routine.
Here are some thoughts on how to develop yourself into a productivity god.
Post #6 – How to Use Weekflow to Improve Your Batch Processing
The idea behind batch processing is grouping similar tasks together to avoid the productivity losses that come from constant task switching.
But as I've discovered, batch processing doesn't work unless you're present to deadlines, meetings, and other activities coming up in your week. For instance, if you're batching your blog posts, but suddenly need to stop to get on a call with a client, you won't enjoy the same productivity gains.
The Weekflow concept helps you identify the various tasks you've got to complete on any given day before deciding on your batch processing strategy.
Post #7 – The Power of Deadlines (Backed by Quotes, Examples & Science)
When it comes to productivity, something doesn't have to feel good for it to be right.
Deadlines don't always feel good. But they are powerful tools and motivators in helping you get things done – including your personal projects, which may not have deadlines.
If you read this post, you will likely be prompted to set new deadlines for yourself and in everything you do, because you will know just how useful they are in causing meaningful results in your world.
Post #8 – How to Use a Desktop Calendar Pad to Boost Your Productivity
Over the course of the last five years, I've become an avid user of desktop calendar pads to help me organize my various tasks, commitments, meetings, and calls.
Digital calendars are nice for time blocking, but calendar pads are better at helping you get a mile high view of the month and even the year ahead.
Calendar pads can also be used in other ways. I've heard of one digital marketer who uses hers to map out all her digital marketing activities for the month.
Here's one tool that could be a powerful addition to your productivity stack.
Post #9 – 4 Productivity Tools I Rely on
So, what tools do I use to remain productive?
I use far fewer than you might be inclined to think. As I've discovered, simple is better.
But here I provide thoughts and insights into my tool stack as well as how the devices directly complement my workflow.
If you're looking for ideas on what tools to use to increase your habits and productivity, you will love this post.
Bonus Post – Do It Now
Now for a bonus.
This is not my post. It's personal development god Steve Pavlina's.
I first read it in 2007, and it's safe to say it changed my life. I would not be the go-getter and productivity fiend I am today if not for Pavlina and his work, especially Do It Now.
When people ask me where to get started, I always tell them to read Do It Now. Yes, it is a big read, and yes, it may take something to implement, but if you don't come away from it feeling inspired, you might not be ready to optimize your life for more.
Final Thoughts
Thanks for reading!
You can always find more inspiration on my blog.