How to stop procrastinating and increase productivity.
As a part of New Year resolutions may people may consider their New Year resolution as to stop procrastinating, which leads to improvement in productivity. However, stopping this activity needs certain things which can help you to increase your productive ability. Few things that I know to stop procrastinating and improve productivity are mentioned below.
Don't take stress
Yes, if you put more pressure on your head, you have more chances of losing the project than gaining it. Working all the day leads to inevitable disturbances that procrastinate you. As per my knowledge, if I work continuously for about 6 to 7 hours, I end up in watching unnecessary videos or playing games in the following hours. During this time I will be attracted to small meaningless games or videos, which are not even my favourites.
This leads to more negative thinking and often end up in incomplete projects. The better way to complete a project on time is to break the big project into small parts in a way that you get good breaks in between, which allows your brain to relax. Scheduling small portions of the project before you start your work is quite important. This way your productivity goes up for sure.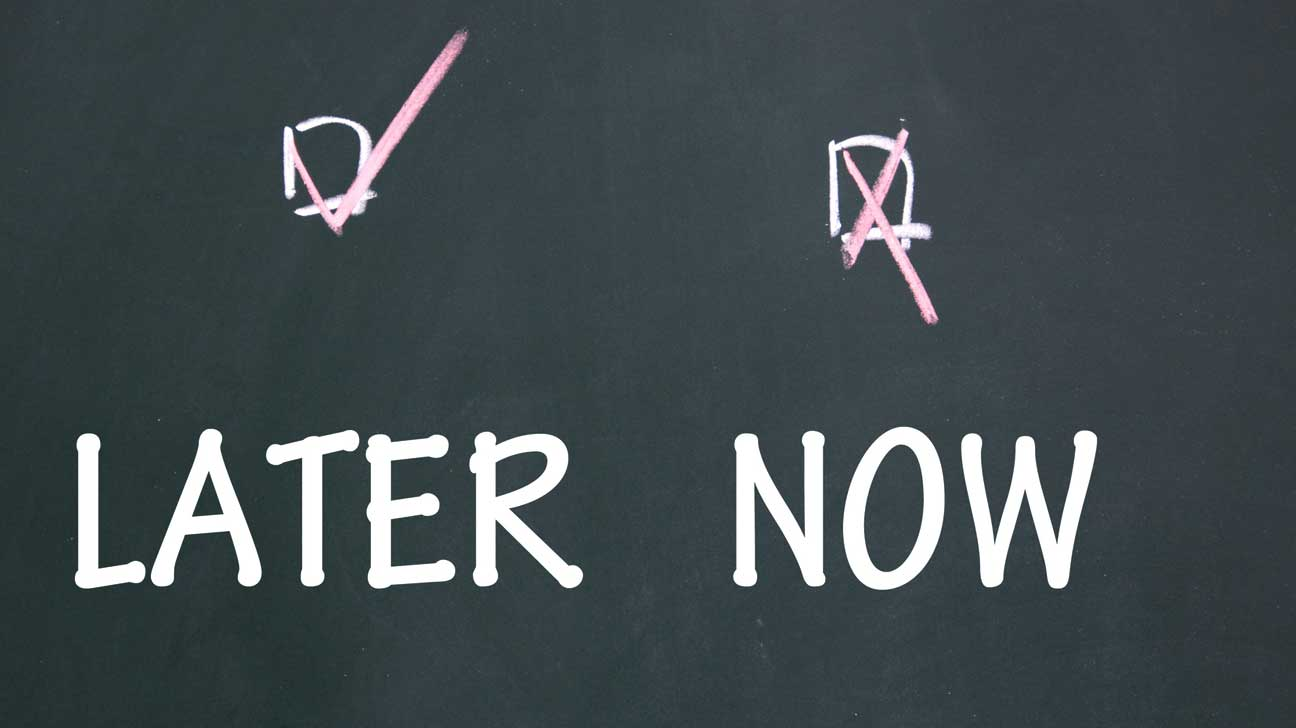 Image Source
Why Power is better
To do amazing things will power is not at all sufficient, according to many experts. They say will power will not help you in long run as it can lead to an exhaustion state. Instead, shift to why power and analyse why you really need this to be done. Is this project gives you a better career or this grades give you a good job, and if this is not done in time what are the consequences I need to face and what are the opportunities I may miss. Analysing completely and doing work accordingly will certainly increase your productivity.
Just start your work
Yes, about 20% of projects around the world are getting low grades due to the lack of knowledge that how important it is to start the work at right time. If you do not start the work right after the moment you were given and think you have more time to finish the work, you may have a wrong assumption. There is an evidence that says two groups of children were given a project at same time; however, one group was asked to give weekly deadlines and another group was given an opportunity to submit their work on deadline day. The former group end up in better results than the second group as the second group wasted much time because of the huge gap between the project given day and the deadline. The first group did well because they had to give weekly reports. Therefore, start the project and do it in a smart way.
Having more why power with organising and scheduling the project in a smart way will eventually increase your productivity.