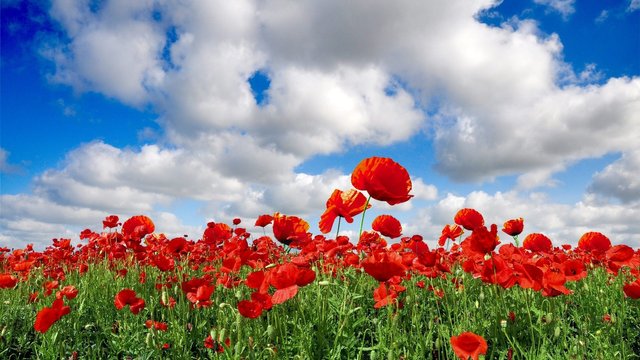 The Steemit Gift Economy
Capitalistic economy versus a gift economy.
There are many challenges for new Steemit members and one of them is understanding the Steemit economy, which is a gift economy versus a capitalistic economy. In a capitalistic economy you trade goods or services for money. You build a business network by advertising the best price, best products and quickest shipping time. In the Steemit economy you build your network by interacting with people socially and by making gifts to people in the form of upvoting their posts. These upvotes are gifts, which have monetary value. The amount of monetary value each upvote is worth depends mainly on how much Steem power we have and how many upvotes we make per day.
Upvote Origin
When you upvote someone's post - that value is not being withdrawn from your personal account. You're not giving anyone anything from your personal savings or STEEM Power. Instead, you're vote is actually coming from the daily rewards pool. The Steem blockchain produces new Steem every day and this new Steem is called the daily rewards pool.
Upvoting Posts or giving Gifts
Steemit blog posts may contain pictures, drawings or written works.When you want to express your appreciation in Steemit you give an upvote. In the Steemit economy we all can give upvotes to other people's posts, as gift's once a day. We get to do this everyday. Those votes are like gifts. These upvotes also result in Steemit economy giving us a gift called a curation award. These gifts also have monetary value. So when we give a gift we also get a gift from Steemit.
box
Upvoting replies or giving additional gifts.
Social interactions on Steemit can also be rewarded with upvotes or gifts. When you like a post you upvote it you have the option of interacting with the creator of the post by selecting reply and writing a few or many words to the post creator. You can also ask questions in this reply or request new information from the creator about the post. The creator of the post gets a monetary reward from your upvote. They can read your reply and reply to you with a Thank You and They can upvote your reply, which means they give you a gift which has monetary value. They can also write a reply to you providing additional information about the topic from the post. You then get that reply and you can upvote it giving them another gift for the additional information. You can write each other until the conversation is over and if you want you can upvote every reply. The main point is that in the Steemit economy our normal social interactions like expressing appreciation for pretty pictures or well written explanations is accompanied by a gift called an upvote which has value.
Upvotes are renewable
The added bonus is these gifts are renewable. Every 24 hours we get ten new 100% votes as long as we didn't use more then ten votes in the previous 24 hours. But even if we did use more then ten votes we still have new upvotes every day, but they are worth less money. But that is a topic for another post.
References: