Prize Portal - Enter To Win A RUIZU X02 MP4 Multimedia Player (8GB)
After a long pause the prize portal is spooling up again with a brand new format. No more confusing conditions to enter and everything has been replaced with a simpler structure. The main way to enter is by commenting on this post telling me why you want the prize or what you would use it for. This gives you entry into the contest/draw. Check out the @prizeportal blog feed for other giveaways.


This Giveaway Will Have "Over-Payment Protection"
If the payout of this post exceeds $40, another prize will be given out to the person with the best entry comment.
If the payout exceeds $80, another prize of greater value will be selected and given out. This prize will be drawn first from the pool of those entered, then the remaining prizes drawn or given out.


Just to be clear no matter the payout at least one prize will be given away!




RUIZU X02 MP4 Multimedia Player (8GB)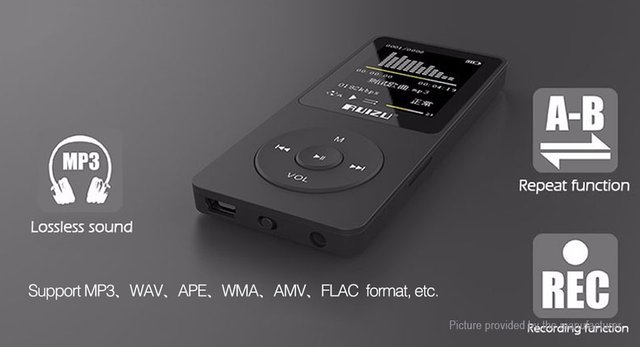 Features:


SCREEN SIZE: 1.8 -inch
Supported music format: FLAC/OGG/MP3/APE/WMA
BATTERY CAPACITY (MFG RATED): 550 mAh
ESTIMATED USAGE TIME: 80 Hours
PACKAGE CONTENTS: 1MP4 Player, 1USB Charging Cable, 1*User Manual
The Fine Print
Prize Portal will NOT be responsible for any import charges from any prizes shipped out. Your country may charge taxes when the prize goes through customs, if so this charge is the responsibility of the winner. Prizes will be purchased and shipped directly from the retailer to the winner unless otherwise stated. Prize Portal is NOT responsible for any lost or damaged prizes. Unless otherwise stated or shipping to your location is unavailable, all prizes will be available worldwide! Entry only possible before post payout.


Contest closes at post payout!
Winner will be announced shortly after that.
BONUS ENTRY
You can use the bitshares DEX to purchase a token called PPBITS, send these to task-manager using the URL of this post as the memo for a bonus entry per PPBIT.
You can buy PPBITS on openledger here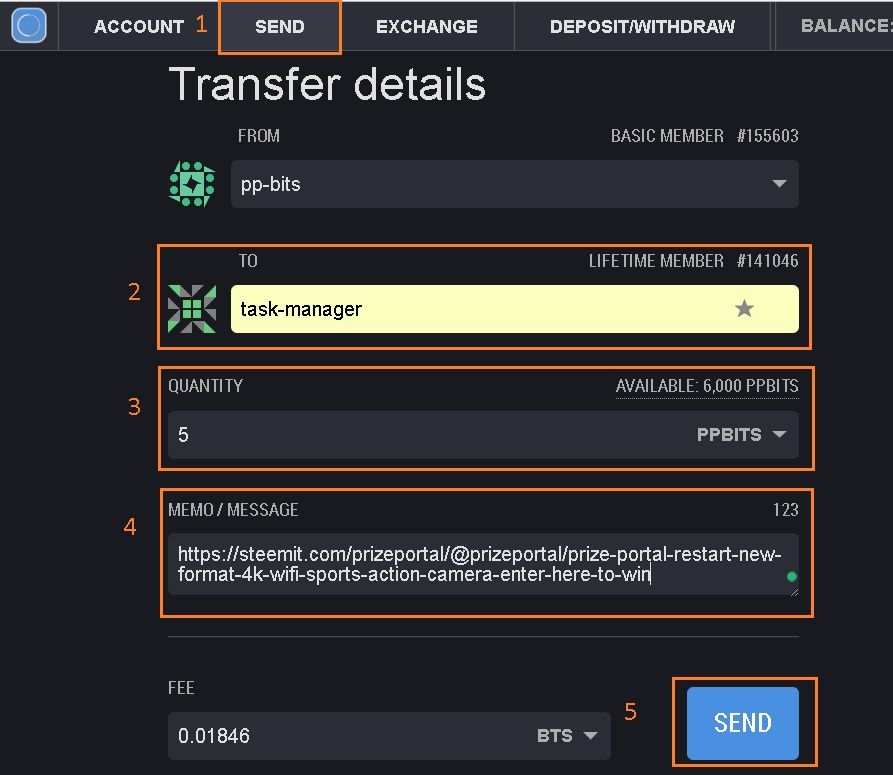 Once on openledger and you have obtained your PPBITS, go to SEND
In the To box enter task-manager
Use the dropdown menu to select PPBITS then enter the amount of PPBITS to send. (This will be the amount of extra entries. MAKE SURE YOU HAVE SELECTED PPBITS FROM THE DROPDOWN MENU!)
In the MEMO box paste the URL of this post.
Check it all over and hit SEND
So Just To Recap!
Comment below with why you want to win this prize! That's all you NEED to do to enter. Upvote is not a requirement, but all are appreciated! If you know how to use bitshares you can enter more than once using the pay to play system.
Winner will be decided at random.