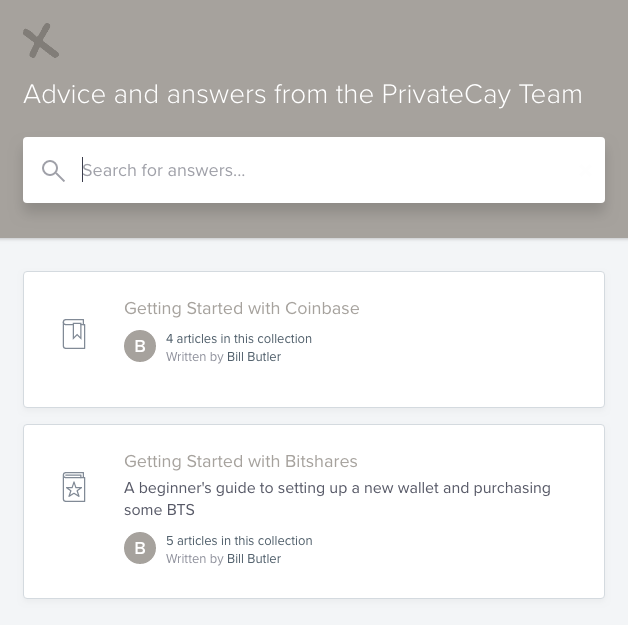 I've started up http://support.privatecay.com in an effort to provide educational articles to people I bring into Crypto. I really wanted to use Steemit for this purpose, but the inability to update articles over time creates a real problem for educational materials.
The site is free and I'm hoping it will help new users interested in:
PrivateCay is pronounced private-key. Owning crypto is a lot like owning your own island wouldn't you say? Independence on your own terms.