Privex website + payment gateway available over Tor/I2P + new Tor Exit Node
As a privacy company, it's important we make our services usable over privacy networks such as Tor and I2P.
Since a few days ago, https://www.privex.io (main website) and https://pay.privex.io/order (Payment Gateway) are both available as Tor hidden services, and I2P eepsites.
We also migrated away from Cloudflare, and now both our main website and payment gateway run directly on our Swedish servers, so no more Cloudflare captchas causing issues for Tor or VPN users on the clearnet.
As both our website and payment gateway are running on our own ISP in Sweden, in a privacy friendly datacenter, this allows us to ensure there are no third parties intercepting our customer's usage of our sites.
---
In This Article:
Our Tor Hidden Services
Our I2P Eepsites
What is Tor?
What is I2P?
Privex now runs a Tor Exit Node in Sweden
Privex is also running an I2P Out-proxy (exit node)
Privex now mirrors the Tor Project website and downloads
Can I run a Tor / I2P node on Privex's network?
How can I pay a Privex Invoice using Tor or I2P?
---
Our Tor Hidden Services
Main Website: privex3guvvasyer6pxz2fqcgy56auvw5egkir6ykwpptferdcb5toad.onion
Payments / Ordering: privexqvhkwdsdnjofrsm7reaixclmzpbpveefiu4uctfm2l4mycnwad.onion
Our I2P Eepsites
Add our eepsites privex.i2p and pay.privex.i2p to your I2P address book by following the instructions on our website: Accessing Privex.IO via I2P (I2P Link, Tor Link)
You may also be able to use the following helper addresses:
For temporary usage, you can use the Base32 addresses:
Main Website: http://omgulpderyhggjbaksgcccvjk76yvbp5rsnm4uos2mqfe5iv765q.b32.i2p/
Payments / Ordering: http://cz25423yahhbd2wavtwupsbcbdg6wkn5vvh3466hbmmrzlu4wxyq.b32.i2p/order/
What is Tor?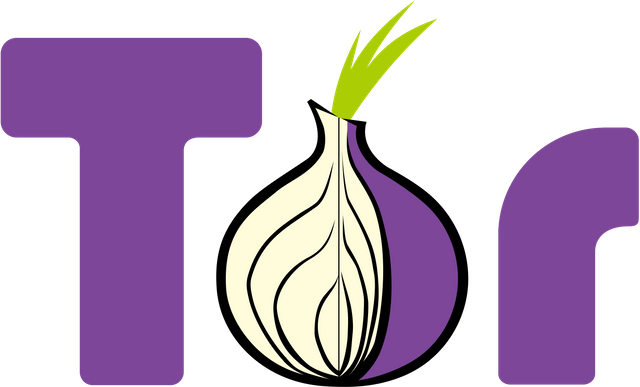 Tor (short for The Onion Router), is a privacy network that was founded in 2006. It allows for both "clearnet" (normal internet) browsing, as well as hidden services ending in .onion which never leave the Tor network.
Tor operates through the use of multiple relay nodes between you and the internet (or hidden service), by default it uses 3 hops for access to internet websites:
The first hop is called a Guard Node, these are relays which have been running for at least a few months and can be trusted, they can see the IP you're connecting from, but not the content of your communication
The second hop is a normal relay, they can see the guard and the exit node, but they don't know the IP of the sender, nor the content of the communication
The final hop is an exit node. Exit nodes are specifically set up to allow traffic to exit their relays to the public internet, they can see the content of the communication (which may be encrypted if over SSL, e.g. https), but they don't know the sender's IP, nor the guard node.
This three hop system ensures that your traffic stays anonymous. It's also possible to configure Tor to use more, or less hops (e.g. ThePirateBay's Tor browser only uses one hop, as it's designed for speed and censorship resistance, not privacy)
Their main website is here: https://www.torproject.org
We also operate a mirror of their website here: https://torproject.files.privex.io
As well as a mirror of their download files: https://torproject.files.privex.io/dist/
What is I2P?

I2P (short for the Invisible Internet Project) is similar to Tor, but uses a different technology for anonymizing traffic, and isn't usually used for accessing the public internet (but it does support this use via "outproxies"). Instead, most I2P users only access "eepsites" - I2P's version of hidden services.
I2P prides itself on high bandwidth and low latency, with their default client including a client for Bittorrent, and easy connectivity to IRC networks (instant messaging and chatrooms).
Here is an explanation of how I2P works, taken from their official website:
To anonymize the messages sent, each client application has their I2P "router" build a few inbound and outbound "tunnels" - a sequence of peers that pass messages in one direction (to and from the client, respectively).

In turn, when a client wants to send a message to another client, the client passes that message out one of their outbound tunnels targeting one of the other client's inbound tunnels, eventually reaching the destination.

Every participant in the network chooses the length of these tunnels, and in doing so, makes a tradeoff between anonymity, latency, and throughput according to their own needs.

The result is that the number of peers relaying each end to end message is the absolute minimum necessary to meet both the sender's and the receiver's threat model.
Privex now runs a Tor Exit Node in Sweden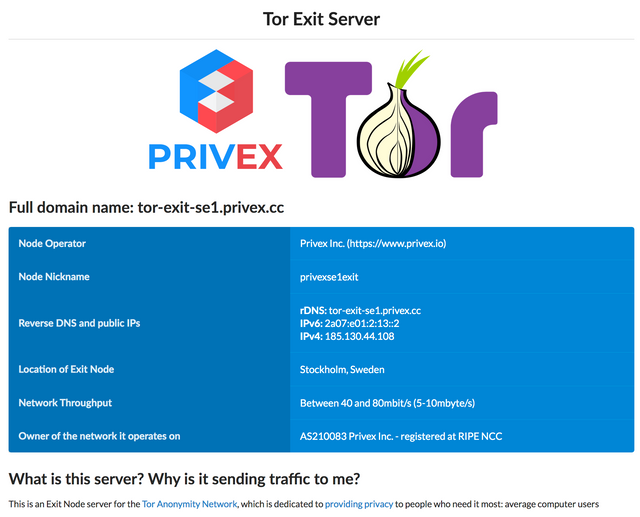 As we are a privacy company, we felt it would be good to help the Tor network by running an exit node, as well as allowing them in our new Sweden location (since we are a real ISP in Sweden, with full control over our network policies).
Many hosts are weary about allowing Tor exit nodes, due to the high risk of them generating abuse reports, since an exit node acts as an open proxy, allowing anyone to anonymously send traffic to the internet using it.
We've already been running a (non-exit) relay in our Finnish region since September 2018.
Before we could know whether we could openly allow Tor exit nodes on our new Swedish network, we had to test the waters by running our own exit and seeing how many abuse emails it generates.
Around 3 weeks ago, we launched a Tor exit node in our Swedish region, helping to add up to 80 megabits per second (10 megabytes/s) of capacity to the Tor network. So far, over 6 TERABYTES of Tor traffic have passed through our exit.
Since then, we have received only 4-5 abuse emails (which we now have automated replies for). It's safe to say, we will be allowing Tor exit nodes in our Swedish region, unlike many other hosts who explicitly forbid them.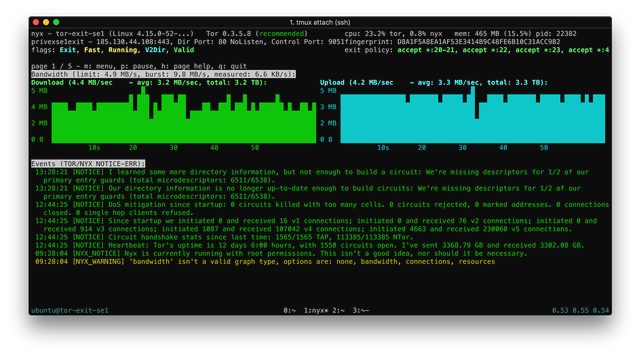 You can view the full details of the Tor exit node on Tor Atlas, or directly from the webserver on the exit node: http://tor-exit-se1.privex.cc
Privex is also running an I2P Out-proxy (exit node)
To use our I2P outproxy, add the below destination to your I2P addressbook for false.i2p:
264C9-ihCy6BgZS-ZvdP-GSegLptylxD-0yjJQIt2IIgzWYKSgXIBtWBxfYqfgwpISgHu-FYdGuP8N08PJEo1XuC8SqISw5xen3gfZ2r3uRDDHcWNS8WLLXUz0DAtz-e~0ZPnRV9QsnrzJTkYCuksyOlrRkAgbPSrqSOpgmbVw7Z3uT02lH1b9kkkE7HP9tELAXiw7TFl4vKclzgZ~n5G~B4O5DM5meCblWTVtkKF80jrtgc7jGCStpPlLP1DAwkWWdqRDn9yQL5EegTB3igUJx8rtFPk832fjQ635vNp8lBmq6XejnfAz5s-b8Pjbdp27E4g9LM6qscJJOhlZEQhe55hvXgqKGZU1TVCQlqp64pEEDsKDZHRokOT8gXd-nTgcUywHU4AL~O~sMLk07uNq53gXTwSdVY4fPDXyDNO0PTdGJIhchPyOZ3BAe~teNDm~WNRjxA7es~7MVEymWApEJwVuLHoSTdozo6ufTXwrp1-YmsUmpO8kvEaAq5w4mXBQAEAAcAAA==

You can also click here and it should bring you straight to the "Add to address book" page
Privex now mirrors the Tor Project website and downloads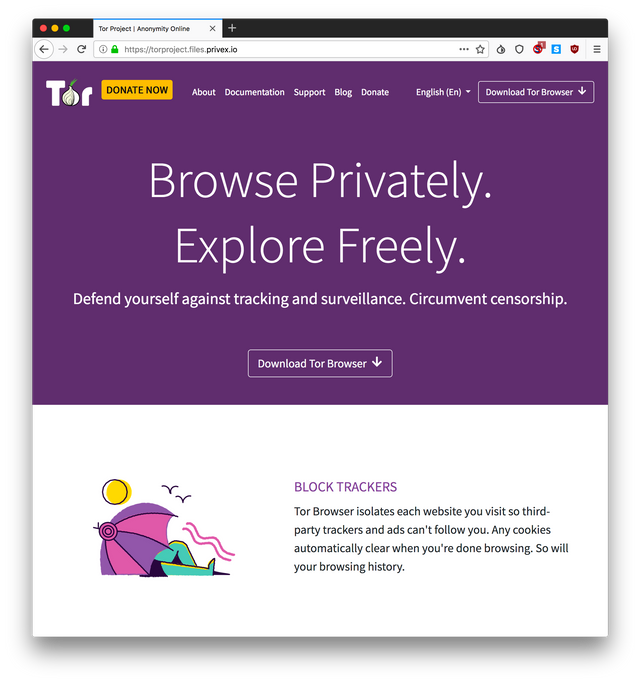 If for some reason the TorProject website is down, blocked, or just generally not working, you can use our mirror (spread across Sweden, Germany, and Finland). Our self-hosted GeoDNS will automatically direct your browser to the closest file server to you.
https://torproject.files.privex.io/
We also mirror the entire 45gb collection of their source archives and binaries (downloads for things like Tor Browser and the Tor daemon for relays/exits).
https://torproject.files.privex.io/dist/
Example downloads for Tor Browser version 9.0a3:
[macOS x64] [Windows x64] [Windows 32-bit] [Linux x64]
Both the website, and the distributables (source/binaries) are updated automatically every 6 hours, ensuring the releases are kept up to date.
Can I run a Tor / I2P node on Privex's network?
Here is our current policy for Tor, I2P, and IPFS, per region:
| Type of Node | USA | Germany | Finland | Sweden |
| --- | --- | --- | --- | --- |
| Tor Exit | NO | NO | NO | YES |
| Tor Relay | YES | YES | YES | YES |
| I2P Relay | YES | YES | YES | YES |
| I2P Outproxy | NO | NO | NO | YES |
| IPFS | YES | NO | NO | YES |
How can I pay a Privex Invoice using Tor or I2P?

At the bottom of our payment portal, we've added links to view your current payment / invoice over our Tor hidden service, I2P, as well as a link back to the normal clearnet version (pay.privex.io).
Thank you!
Please vote for our witness to help us fund more infrastructure like this for Steem projects. To vote for @privex, go to https://steemitwallet.com/~witnesses and enter in the box at the bottom "privex", and press VOTE.

Thanks to everyone for all of your support. Without the Steem community, we would have never managed to get so far.
We now have a public Privex Discord. You can join our Discord here: https://discord.gg/zUVyjzV
If you'd like to grab a server, just go to our website: https://www.privex.io - we accept STEEM, SBD, EOS, LTC, and BTC as payment. We offer both Virtual and Dedicated servers (all the way from 1gb up to 768gb of RAM).