Prison is where to deter several criminals and other crimes. Some of the perpetrators who have been sentenced to prison terms, then must carry out their sentence according to the results of the prescribed trial.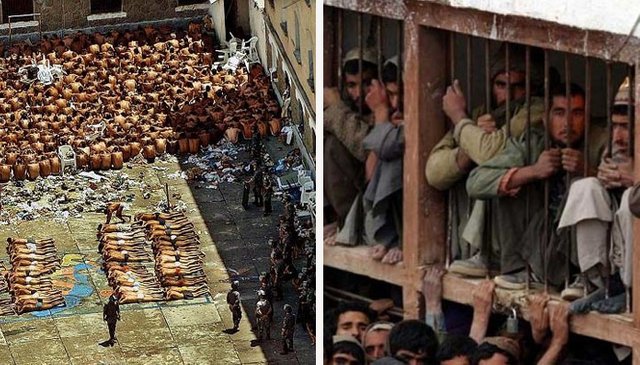 Each country has a prison or prison institution that is quite popular spooky. This prison specifically for some criminals who have criminal problems is quite severe. And so it's not surprising that the security in the prison is so tight.
However, do you know that in this world there are in fact popular prisons that are more cruel and spooky through prisons that are widespread in several parts of the world and are places that you might never want to visit.
and this is one of the prisons of the top 10 very cruel and unique prisons, Tadmor Prison is located in the Syrian country and is popular as one of the cruelest prisons in the world. That was because some persecution had taken place inside this prison.
And also the very brutal event that took place in Tadmor prison, that is, when President Hafez Al-Assad arrived there in 1980, he received a continuous attack from several inmates.
Not accepting the treatment, President Hafez Al-Assad ordered several of his soldiers to settle a number of detainees who participated in the attack on him.
As a result, because of the execution carried out, at least several hundred lives of inmates died falling. This prison had been closed in 2001, but it was reopened 10 years ago until now.
Hopefully what I share will be a new experience and knowledge for all of you.