Here is a kit I started on not too long ago.
It's not really something I would normally get excited about, but it was cheap (for Portugal) and I had seen a video on doing up wire wheels that I wanted to try out.
The kit manufacturer is MisterCraft, I bought 2 airplanes and helicopters that they do in the same order, those were VERY cheap and I see now why.
The quality on this model far exceeds the other kits of theirs that I have.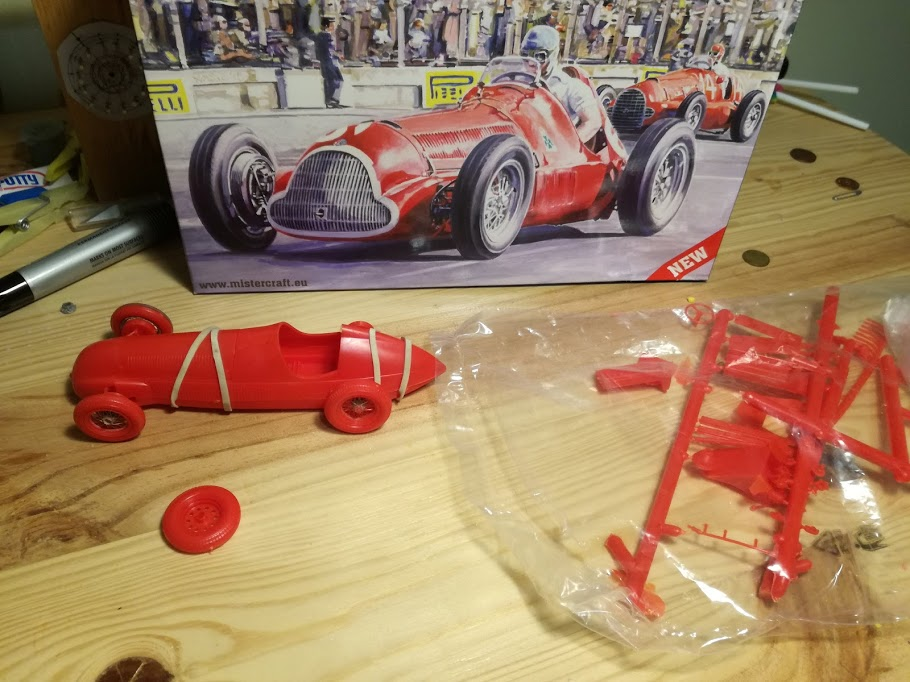 The model has a long way to go yet, I focussed mainly on the wheels.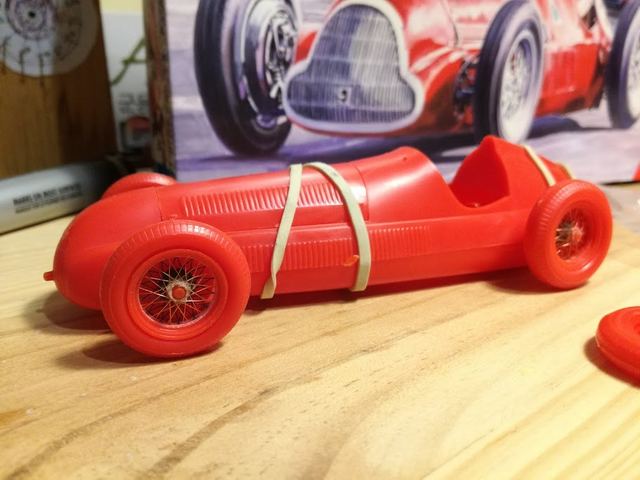 Here is the original wheel and one I have redone.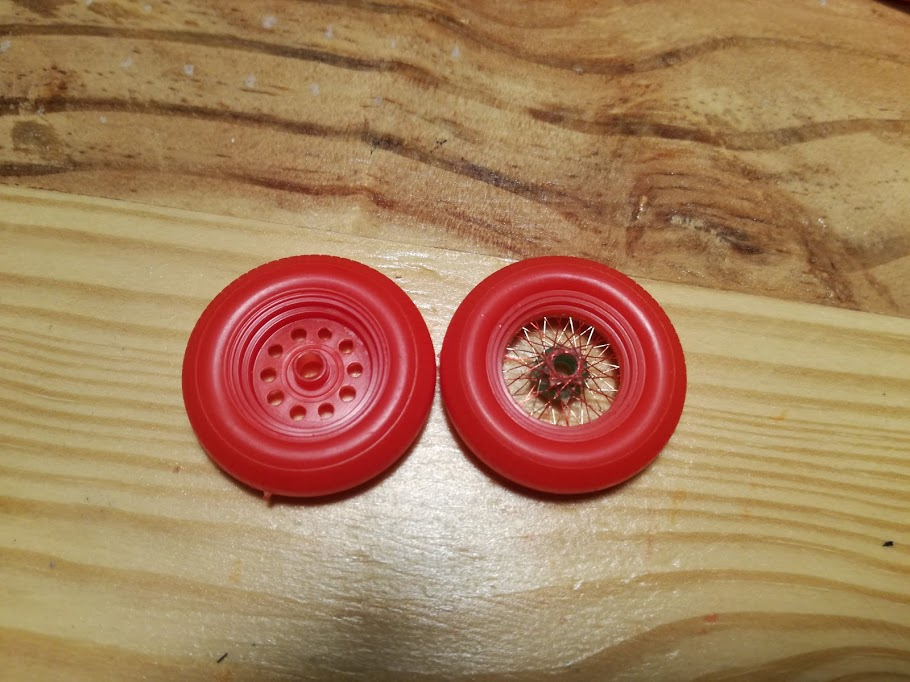 View of the back of the wheel. The holes in the original are vent holes for the brake drums I think. I will be drilling corresponding holes into the drums on the axles. They may not turn with the wheels, but I think it will be ok...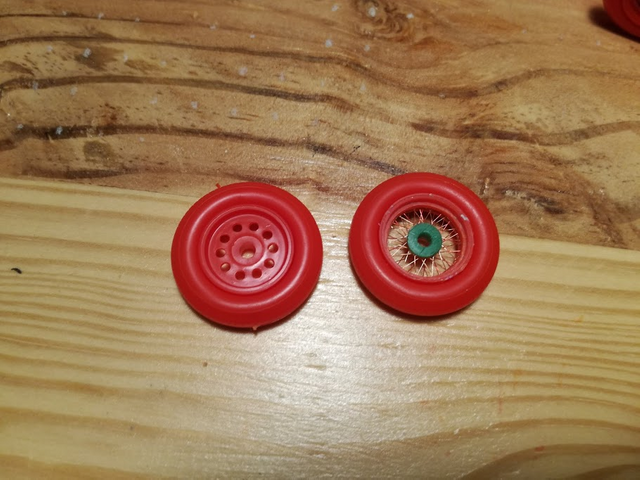 I 3d printed my own inner hub, this is the remains of my first attempt. I had glued the wheel slightly skew, so ripped it apart and did it again.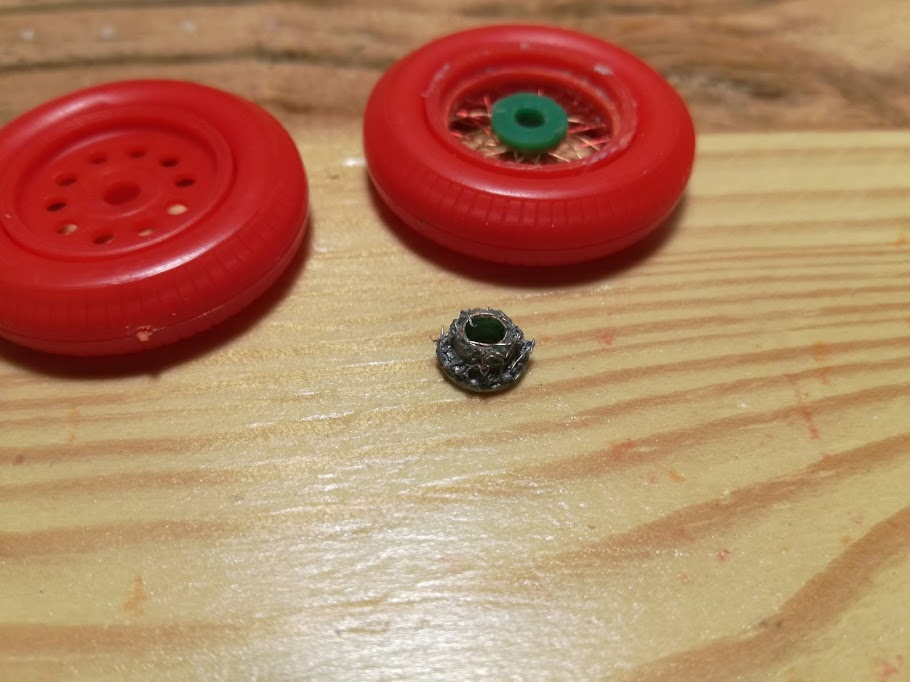 This was the first wheel I did, I was so excited to see what it looked like with paint on I grabbed some silver paint from a rattle can and doused it. The paint reacted with the plastic and left this rough pattern you see. I saw later how skew I had glued the wheel together and redid it, no paint applied yet.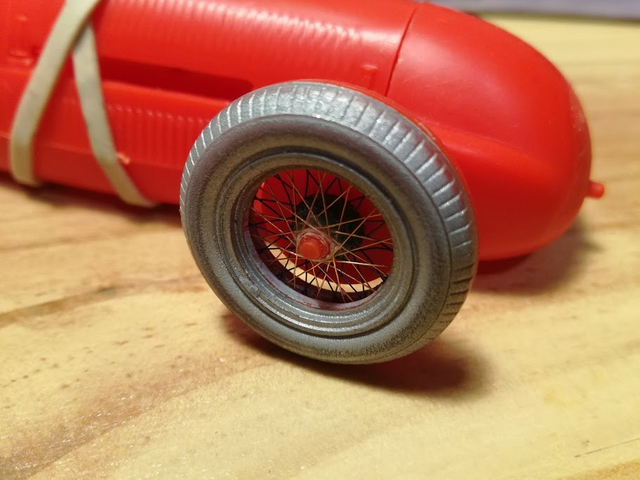 Do you like the colours? The wires are from a cheap headphones, I stripped the outer layer off, the colours are for the ground, left and right wires.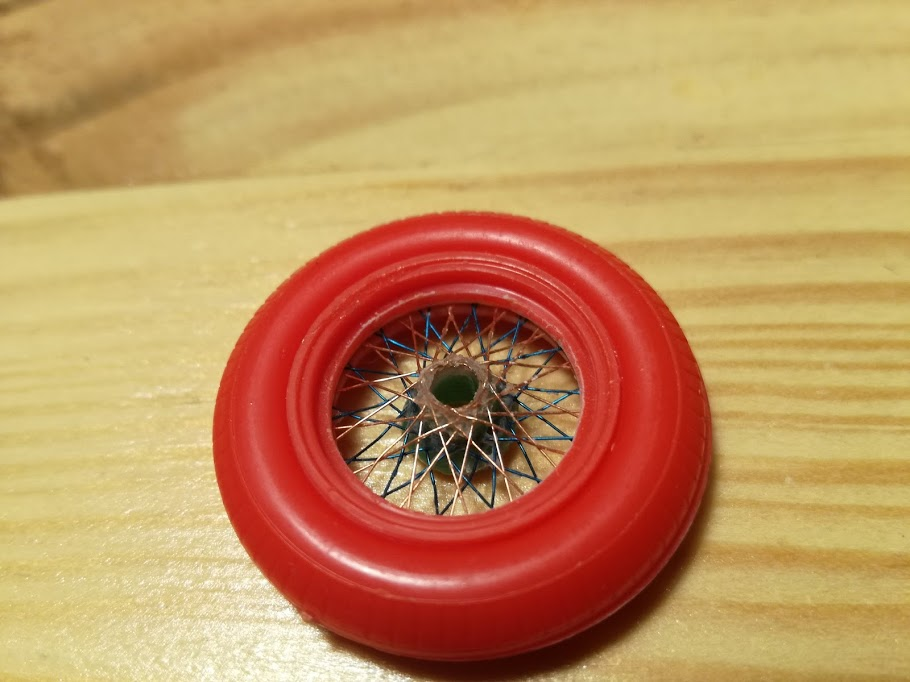 My terrible jig. Scrap wood, a printout and some small nails. Crude but it works.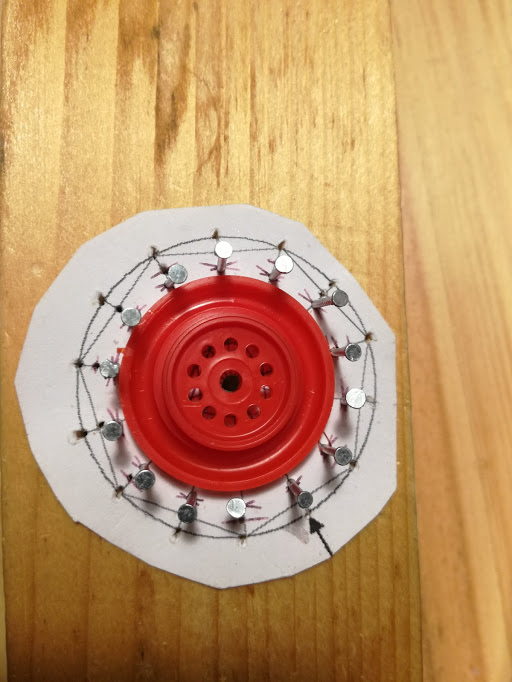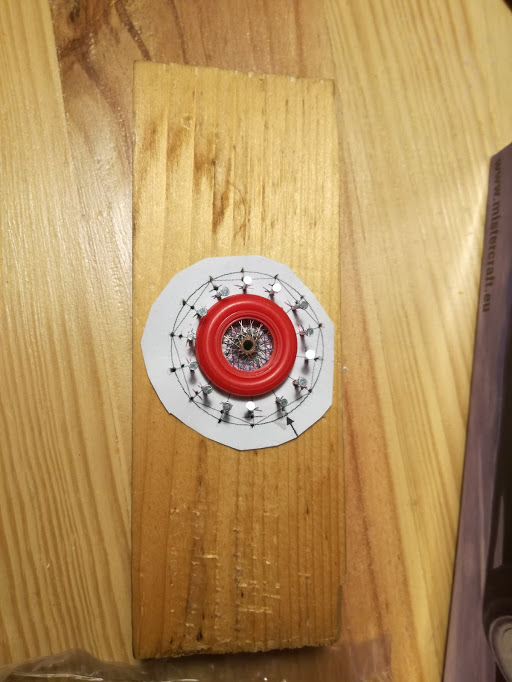 Did I say MisterCraft? Yes I did! It seems they use the same tooling as the Smer kit, but this one is a tad cheaper.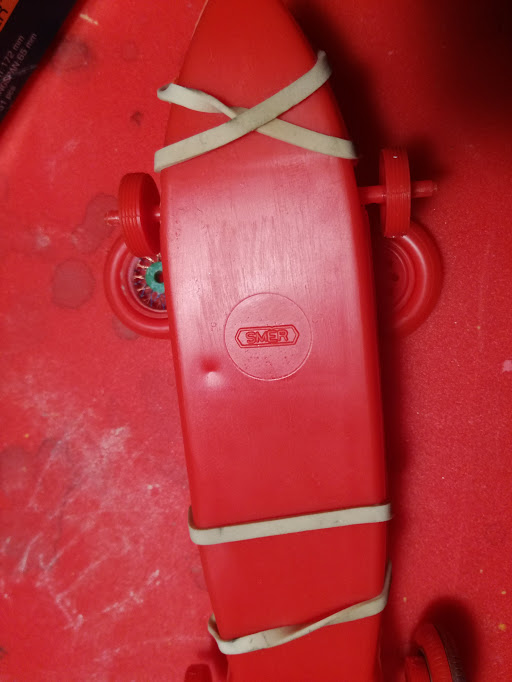 I am hoping to do a video and photo series of the last wheel in case anyone has an interest in how I did it.
When I have time of course...