Identifying Passive Job Seekers Using AI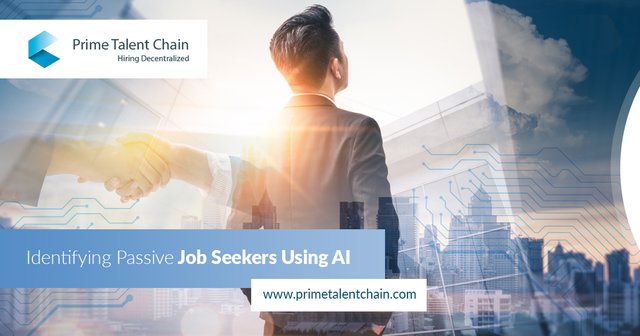 Who are passive job seekers?

They are job seekers who aren't actively looking out for jobs and are okay with accepting a better offer that comes their way. Sometimes, when we vigorously search for a job, we tend to upload our resume in every single job portal that exists. And when we get a job not all of us would go to all the job portals we visited and mark/delete our resumes. Thus, we become passive job seekers.

A few people delete/mark their resumes only when recruiters flood you with mail/message/call. Not a lot of job seekers deem this as a challenge. However, in reality, this is one of the significant challenges for employers. 73% of candidates are passive job seekers, and it is a complicated and daunting task to pick the active job seekers among the passive candidates.

How Prime Talent Chain (PTC) comes into the picture?

PTC is an end-to-end mobile platform to offer a fast, flawless and time-efficient recruitment process. To provide that, it stipulates the need for advanced technologies like Blockchain, Artificial Intelligence, Machine Learning and Big Data and PTC has got them all.

PrimeSource is a proprietary resume sourcing algorithm that sources quality resumes from various sources. It also uses AI-based predictive analysis to source passive job seekers from social media and store in their Resume Tracking System.

PrimeSource tool targets passive candidates, individuals who are not actively looking for a job change but can be convinced to change. This tool is programmed to search through social networking sites, like LinkedIn, and analyses candidate profiles. The company health insurance/information will have details like current employment, layoffs, fluctuations. With its AI-based algorithm, which has over 50 predictive variables, it identifies passive job seekers that may be potentially looking for a job change in the next 30-120 days.

PTC, with its lifesaver tool, brings a sigh of relief in the lives of employers who toil to figure out the passive candidates. 
Follow Us:
Telegram : https://t.me/joinchat/Ij6yrkU2EnWDDQ1GgL83YA
Twitter: https://twitter.com/primetalentcoin
FaceBook: https://www.facebook.com/PTCprimetalentchain/
Instagram: https://www.instagram.com/primetalentchain/
Linkedin: https://www.linkedin.com/company/prime-talent-coin/