Home is the place we live in with our families, the shelter, and where we rest, what happens when the house is not like a house in general? A house with a unique and antique shape, of course will make you ask why kok can ya house shaped like this, well like what are the unique and antique house form that, let's see just below..
House at sea:
This house is antique because it is in the middle of the sea, this house is known as the name of Clingstone house where the house is built on a rock that is in the sea of ​​Rhode Island. This house has three floors (3 floors) and has 23 chambers 65 bedcover & 10 bedrooms.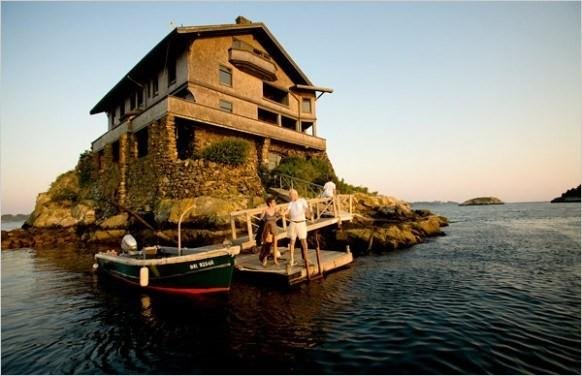 ---
2.House on the tree:
Tree houses we often hear, but usually the tree house was designed small and just for a place to play or just shelter, but this one house has the size of a house like in general. Here's a picture of a house built on a tree
---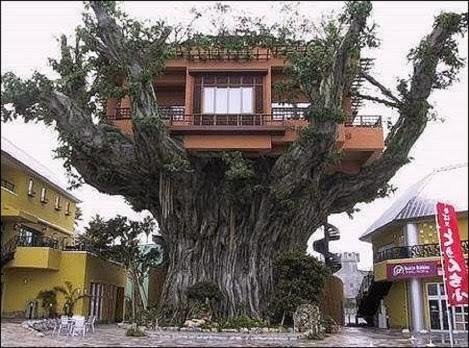 ---
3.House on the order of wooden beams
This house is very unique because it is composed of wooden beams and has a beautiful form of arrangement, wooden beams are usually arranged with a vertical position in the fox by the designer of this house with the arrangement of horizontal and arranged with a unique but cool bantuk.
---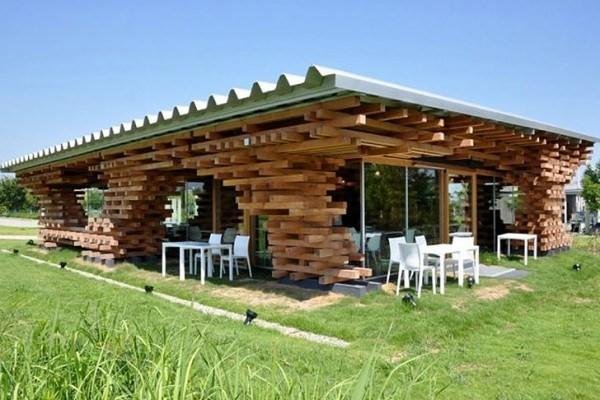 ---
4.Home House:
House that looks similar to the house that was in the story dongen antiquity. A fairytale house with simple furnishings, Fireplaces for heating bodies form the house and material that was chosen similar to the story dongen when we were little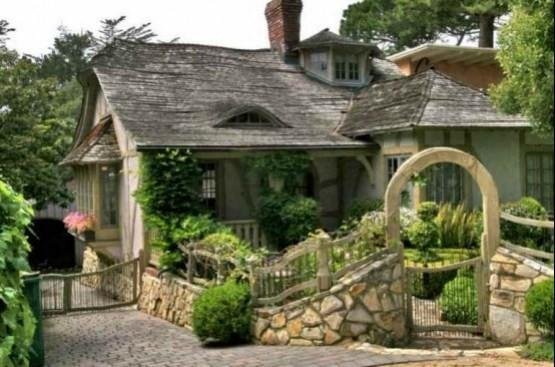 ---
5.House overturned
The house usually has a floor above and above, what happens when it is reversed? This is an unusual home design because this house has a roof under and the floor above. Surely this house room can not be used optimally, because the concept used is not a vast space and can be used maximally, but the unique concept of creating the house upside down and has its own artistic value
Peyok house
The house is usually built with a straight and flat wall, will remain this house has a strange shape of the wall, because it is not flat let alone straight, just look at the shape of wavy or often we call with the word peyok. Yes the form is indeed peyok but the results we see is this unique and beautiful house viewed.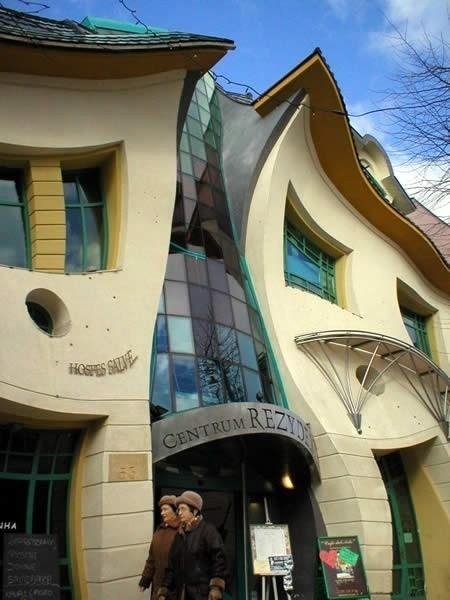 ---
How do you think, whether you like the unique design of the house above, if you like do not forget click plus or share let me benefit and entertain others. The first post spacehistories.com this time hopefully can entertain and increase your knowledge all.
---
follow [email protected]