THIS GAME HAS ENABLED THE PAY PLAY POOL ON SteemSports.com, SO IF YOU'D LIKE TO PLAY THE PAY PLAY POOL, CLICK ON THE HYPER-LINK ABOVE OR GO TO https://www.SteemSports.com!
---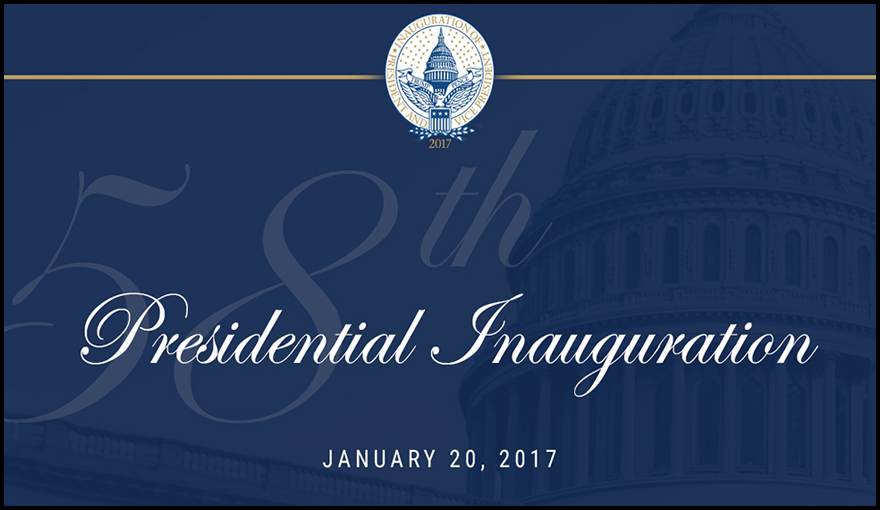 ---
Donald J. Trump will get sworn in as the 45th U.S. President on Friday, January, 20, 2017. The opening remarks will start around 11:30 AM Eastern Time and run until about 3 PM Eastern Time.
---
Trump will be sworn in by the Chief Justice of the U.S. Supreme Court, John Roberts on the West Front of the U.S. Capitol Building, in Washington D.C. In the the ceremony he'll be giving his oath of office and inaugural speech.
---
In recent history, the two Presidential Inauguration's with the most viewers were Obama's 2008 inauguration with 37.8 million viewers and Reagan's 1981 inauguration with 41.8 million viewers.
---
Nielsen Viewership for Past Presidential Inaugurations
---
| Date (January 20) | President | % of U.S. Households | Number Persons+2 |
| --- | --- | --- | --- |
| 2013 - Mon | Barack Obama | 21.1 | 20,552,000 |
| 2009 - Tue | Barack Obama | 25.5 | 37,793,000 |
| 2005 - Thu | George W. Bush | 11.8 | 15,536,652 |
| 2001 - Sat | George W. Bush | 20.8 | 29,008,200 |
| 1997- Mon | Bill Clinton | 17.1 | 21,583,000 |
| 1993 - Wed | Bill Clinton | 24.5 | 29,721,041 |
| 1989 - Fri | George H.W. Bush | 20 | 23,316,325 |
| 1985 - Sun | Ronald Reagan | 22.3 | 25,053,886 |
| 1981 - Tue | Ronald Reagan | 37.4 | 41,800,260 |
| 1977 - Thu | Jimmy Carter | 31.5 | 34,127,090 |
| 1973 - Sat | Richard Nixon | 28.5 | 32,950,900 |
| 1969 - Mon | Richard Nixon | 33.5 | 27,007,700 |
---
Source: Nielsen
---
Official Inauguration Program (Select Pages)
---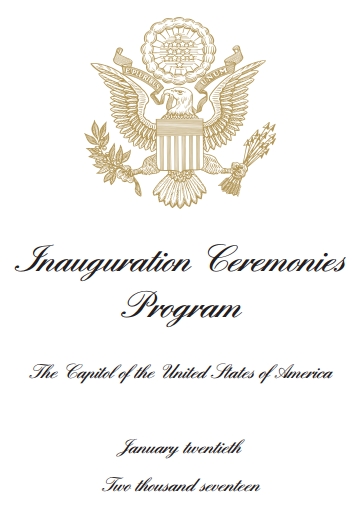 ---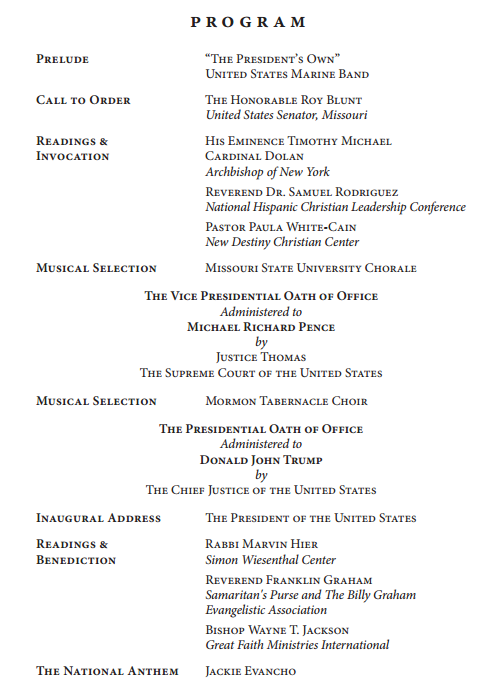 ---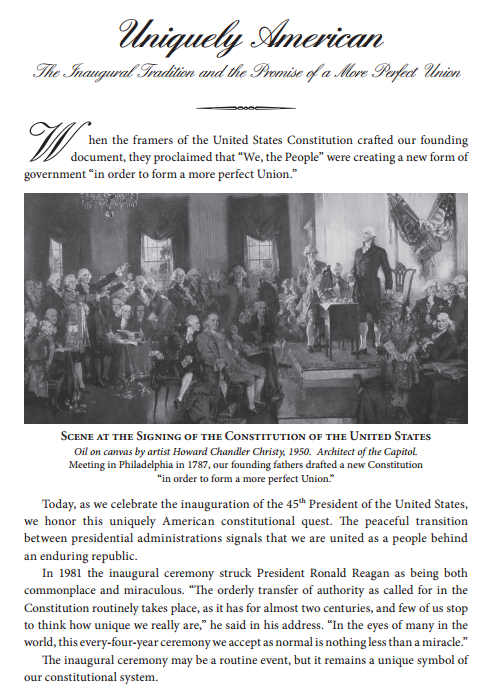 ---
---
---
Cut-off Times
---
January 20th, 2017
---
9:30 AM PST - 10:30 AM CST - 11:30 AM EST - 4:30 PM UTC
---