Bosnia, 1994. The Former residents of Yugoslavia had been under tension and strife for 2 years. Economic collapse, ethnic cleansing, war, mass movement of people and a WROL (Without Rule Of Law) situation. Those who got out were the lucky ones. As with all disastrous situations and circumstances, knowing when to get out or Bug Out, is key to survival.
Zenica
In a small corner of the Balkans, amidst a conflict, heavy rains and winds batter the already tense and difficult scenario. Scarce food, clean water, fuel and medical supplies are all in demand. Late that night, when most were sleeping, the earth dealt one more kick in the nuts.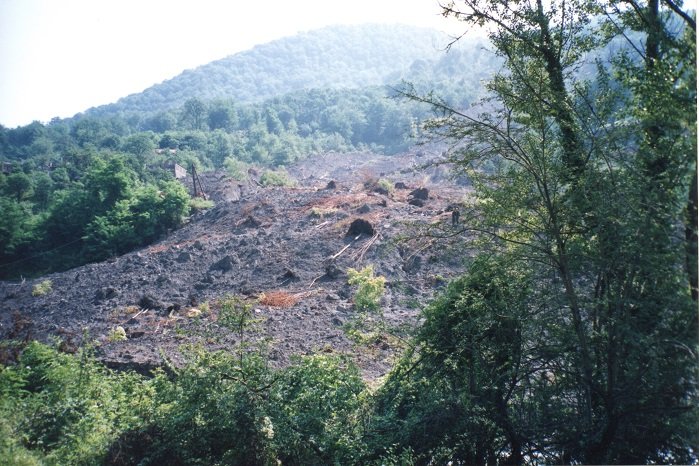 Just when you think it cannot get any worse! A large landslide lets rip and thunders down the side of a hill with the speed of an avalanche. The folks in the 3 houses that now lay beneath the mud and rock probably didn't know what hit them. They probably thought it was some nearby artillery fire.
I was at the aftermath the following morning and took this photograph. An unknown number of people lay under the mud, the road was consumed and blocked too. Who cared? Who knows! Just another statistic.
This is the story behind the photograph.
My point
If you are preparing for any type of #Disaster or event, never get complacent! Once you have survived the initial wave of danger, there may be other dangers on the horizon. RE-SET yourself! Get back into a state of mind that ensures your survival. Tragedy can and will strike when you never expect it.
Don't take your eye off the ball - STAY SAFE.