Premier League 20/21 Final Table
Last Sunday (23rd of May) was the last day of the Premier League Season 2020/2021. It was a very exciting season, and the battle for the top 4 teams was a great thing to watch.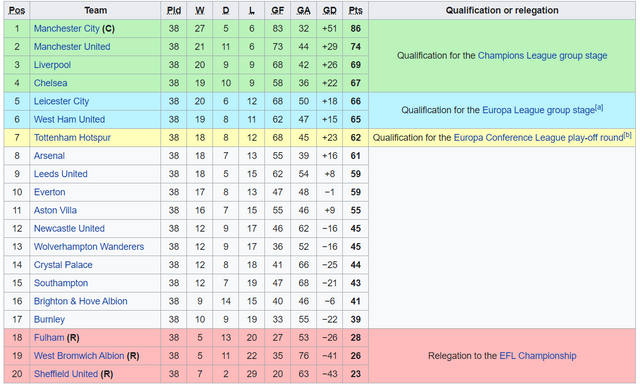 As seen in the upper table, Manchester City were able to clinch the Premier League title with a 12 points difference from Manchester United. The 3rd and 4th places were very close, Liverpool and Chelsea were able to take a spot in the Champions League next year.
Stay tuned for another post about the season statistics. Have a nice day !!