The Jesus Prayer as an Antidote to Information Overload
I stumbled across the Jesus Prayer 5 years ago in discussions with my cousin's husband at Thanksgiving. Many people, especially Americans, think it is only a strange Orthodox Christian practice, but some protestant denominations such as Anglicans have seekers and scholars in this practice.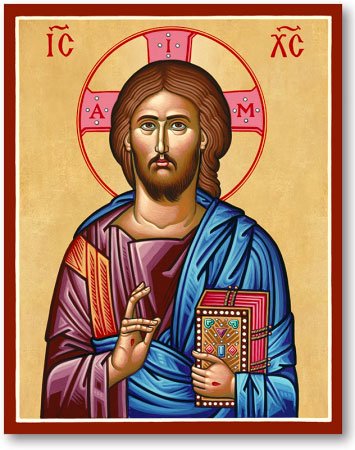 Honestly, the theoretical debate is beside the point. The practice of the prayer is about the simplest thing I've come across in the Christian Faith. It is, simply put, saying "Lord Jesus Christ, have mercy on me" over and over again. Say it out loud, in a whisper, or in your thoughts -- it doesn't matter.
Prayer as relief from information
The draw for me is that the prayer crowds out the constant barrage of thoughts in my head. My thoughts are even more fueled by emotional news and debates that highlight the Internet in 2018. When before I used to get sucked into these brainstorms which squandered many hours, the prayer is a tool to reclaim my thoughts.
When every site has a text box to argue with someone, it is so easy to go from thought to emotion to action, which you soon regret. It becomes so automatic to us that it is scary. I'm sure this is something that social media sites work on more and more, sharpening that emotional "hook" to draw you into conversions. Thereby you spend more time on the site to buy or click ads or whatever it is that gets the site money.
The Jesus Prayer can at least put up a road block to actions, with a circuit breaker for thoughts. When your mind is soaked in prayer most of the time, you begin to care less about senseless anger and violence. You become more Human. You become You.
It takes practice to get used to the repetition and learn to overcome scenarios that derail you. But if you find yourself in the same brainstorm over and over, take a look at the practice of this powerful prayer. The Internet could use it.