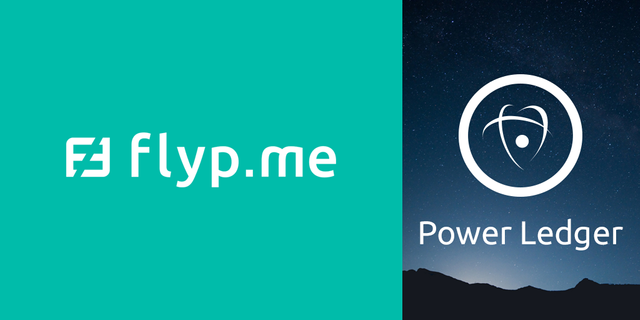 We are excited to announce that starting today the number of crypto accepted on the Flyp.me accountless exchange has risen to 28.
Power Ledger is now instantly available on Flyp.me. Start flypping 27 cryptocurrencies to POWR, straight from your private wallet and without opening any account.
Shoutout to the Power Ledger Team for the passion they put forth in order to build a game-changing peer-to-peer marketplace for renewable energy.
We are hyped to allow instant access to POWR for everyone, simply by using their private wallet while still maintaining control of their private key.
About PowerLedger
Power Ledger is an Australian blockchain-based energy trading platform that allows for decentralised selling and buying of renewable energy. The platform provides consumers with access to a variety of energy markets around the globe and is scalable to various energy infrastructures and regulations.
About Flyp.me
Flyp.me is the professional tool for private and instant crypto trading. Created by the team of HolyTransaction, it is the first accountless exchange that shares 50% of the fees made by the exchange with FYP token owners. There is no registration necessary and no hidden analytics tracking you. Moreover, Flyp.me does not control users' funds, so your private keys are not at risk of being held on third-party services.
Flyp.me currently supports 28 cryptocurrencies and is continuing to add more: Bitcoin, Ethereum, Zcash, Augur, Litecoin, Syscoin, Pivx, Blackcoin, Dash, Decred, Dogecoin, Faircoin, Flyp.me Token, Gamecredits, Gridcoin, Peercoin, Creativecoin, 0x, Vertcoin, EOS, Basic Attention Token, BLOCKv, Vechain, Groestlcoin, Essentia, DAI Stablecoin, DGD and now Power Ledger.