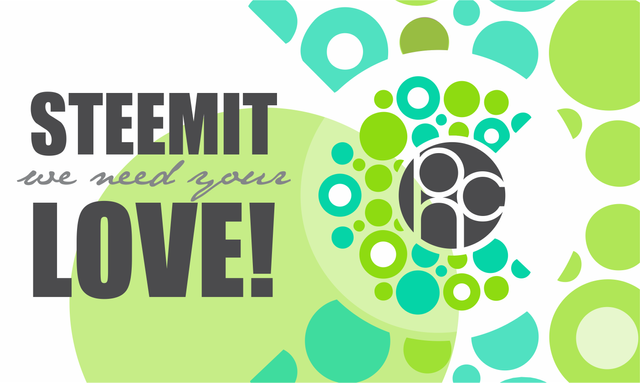 So the past few weeks to month Steemit has been in a frenzy due to delegations from @theycallmedan. A 10k delegation to any group under minnow status is mind blowing when you are trying to help a group or others grow. Being part of one the groups that was in the neck and neck race. It was exciting and exhilarating. The prospects of a group of small dedicated individuals getting such a delegation was mind blowing. The amount of help a delegation like this would enhance and solidify a small group's goals and aspirations.
Alas, it was a battle to be fought down to the wire. Neck and neck to the last moment then it just didn't pay out.
It was wonderful to see the community come together. Working all for the common goal which would help all of us in this small group. Talents of various sorts came out to cheer, to rally Steemit one and all to behind the small group. Other groups that saw that this little group's gumption and rallied on with them.
I had heard rumors and various things since the last contest. People buying votes, a corrupt voting process all sorts of accusation. They are rumors...We don't give them heedence because, we don't want to admit it?, we don't want to see it? We all would like to think a contest is run fairly. The contest itself is run fairly. Nothing @theycallmedan could do different. Makes me wonder if he's enjoyed watching the Steemverse scramble around though for these delegations.
Now we're at a 2nd chance with twice the delegation, 20k. New groups involved in, the voting pool was has been enlarged. Needless to say. it's been interesting. More accusations of buying votes have been thrown around and the tone has changed. I have never been one to push my opinions on anyone. I believe in making informed decisions. I believe you have to look at the overall good of what a group can provide. It is just like voting for anything. You don't vote for a world leader, because your friend asked you to. OH GOD I hope you don't. Vote because you believe in an ideal and a principle. Believe that the group you are backing will have the most positive impact on the community.
A popular vote is about all you can do. On this platform when you allow the community to decide who is affected. Those with the most friends and members win. There are other groups I know this would have a greater impact on, alas due to their size, there is no way they could would even be picked for a 'popular vote.'
I stand steadfastly behind the groups I am involved with. @steemitbloggers #powerhousecreatives is an incredible group with incredible people. The support given by them in so many aspects is uncountable. One of the biggest aspects I love about this group is how diversified we are. The camaraderie within this group is amazing. I may not be one of the most prolific posters, writers or members of this group. I value and believe in what they do and what they stand for. This group is honest and it has integrity. Take a moment to see what we contribute and how many more we can help build and build a better community.
Help build up a group that believes and helps the community.
---

Pay It Forward Contests
---

---

---


Steemitcentral
---

---
Earn passive Universal Basic Income
---
Thank you for your continued support, Love