A Single Seed: Loving for Today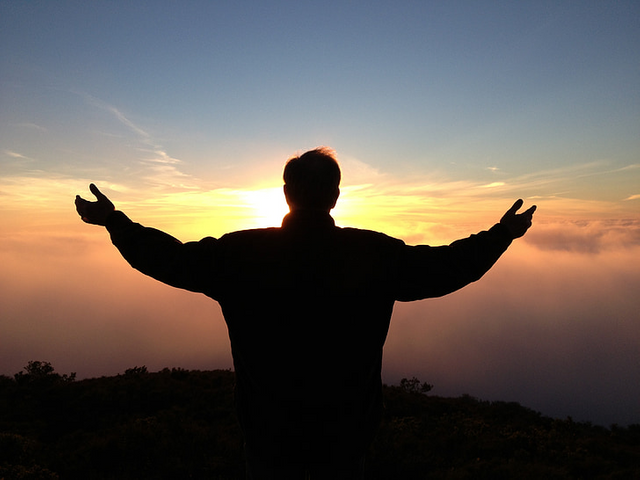 There seems to be a sense of hope in the air, despite the fear that's understandably rampant across the globe at the moment. For every new sanction being put on cities temporarily, it's looking like people are becoming more open and connected for the long run. It's a beautiful thing to witness in real time, and I think the behavioral shifts that we're seeing in the way we interact with our neighbors will have a profound carryover effect once this is all over. It's a reminder of something that I saw a while back that has stuck with me ever since I first heard it:
Love fiercely, because this all ends.
For most of us, "this" won't end for many years to come. But one day it will. When that day comes, we don't know. But that's why there's no better time than now to start spreading the love, when everyone could use a little extra. Send texts, play games, give hugs, and remind those around you that they're appreciated. Our humanity is shining brighter than ever in the midst of darkness, and with conscious efforts to reach out and show that we're here for each other, we'll get through this together.
The "fiercely" part is equally important. It's easy to tip-toe through life with a guarded heart, whether that be with romantic interests or simply platonic relationships. I agree that it can be scary to expose your true feelings, to interact while knowing that you may get hurt or not have your sentiments reciprocated. But I think the relationships that can be cultivated because of this, the bonds that can be forged, and the memories that can be formed far outweigh the risk of getting hurt. Pain is inevitable in life, but despite this, it's worth taking the risk for the benefits we may all reap.
No one makes it out of this journey alive. But you can make it a beautiful story when it's all said & done. Love fiercely. You deserve it. And the world does too.
"A Single Seed" is my attempt to get out one idea every day that I've learned or accumulated over the years, with the hope that it may stick in someone else's memory bank as well. The idea may be related to fitness, business, life, or philosophy, but I think you'll find that many can change domains if you wish them to. With each seed planted, a new life awaits.
Image credit: https://www.pickpik.com/prayer-spiritual-love-peace-holy-man-11763